The uncertainty posed by the pandemic has increased the challenges for the restaurant industry tremendously. As if the erratic and scanty profits weren't enough of stress, now restaurant business owners have to additionally deal with the reduced or fewer walk-in customers because of the social-distancing norms.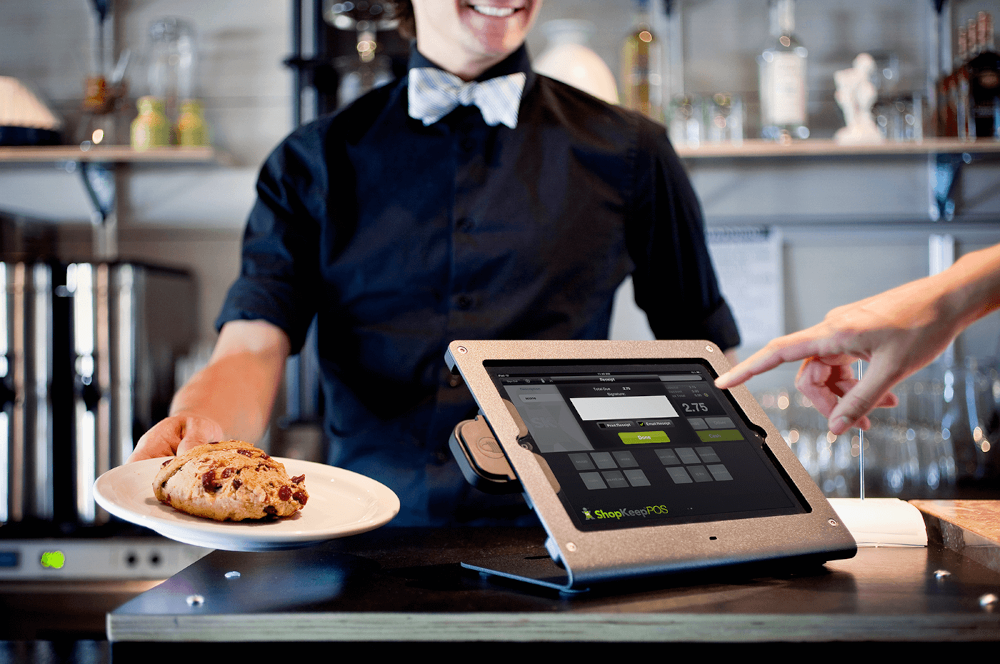 While many were forced to operate with the delivery-only model, it's not a sustainable way considering restaurants invest lakhs on creating the perfect ambience for enhancing the customer experience. With no customers, it can get difficult to pay rents for a huge space that is not getting utilized at all.
Even if we set aside the disastrous situation every industry has been through due to the pandemic, restaurant owners are always in a fix about how to increase profits. If you are one such data-oriented restaurant business owner, here are some time-tested strategies and tactics used by successful restaurant owners to increase profitability:
→ Improving your sales and profitability largely depends on how well you will manage your operations, inventory, and food costs. Click here to get a demo with EagleOwl and increase your profitability by up to 25%.
1. Know your current restaurant structure:
The very first step to driving sales and increasing profits is to understand everything about your business. This means evaluating everything from your food costs to the operational costs to the target audience. Without knowing what you are doing wrong, you can never take the necessary steps to correct it.
It is crucial to research well and understand your target audience. This allows you to cater your services for optimal results. For instance, a cafe wanting to target millennials must keep its pricing affordable. This will increase footfall and help in ensuring high sales.
2. Leverage menu engineering:
Menu engineering can be touted as one of the best ways to increase restaurant profitability. It helps you understand how to price menu items for increasing your profit margins and reducing food waste.
At the same time, it offers insight into how to design your menu to encourage customers to order the most profitable menu items. Michael L. Kasavana and Donald I. Smith, who can be attributed for the concept of menu engineering, suggested the following 4 categories to understand the popularity and contribution margin of a menu item:
3. Watch out for food waste:
If you search for "how to increase profits in a restaurant" on the web, the top suggestions will always be to reduce food waste. A great way to reduce food waste is to invest in inventory management software.
By closely monitoring your inventory, you can measure your food cost and reduce food waste considerably. You can't manage what you can't measure. It is also important to work with your team to devise ways to reduce mistakes as they can come up with some of the most clever ideas to lower waste costs.
4. Actively work on reducing food costs:
For a restaurant, food costs are the biggest expense. This can affect your COGS percentage and reduce your earnings significantly. You can find locally sourced options that are a cheaper replacement for your most-used ingredients. This also brings down the freight expenses.
Look for suppliers who can give you competitive quotes or negotiate with your current supplier to get better rates. Have at least 2 to 3 different suppliers for your SKUs. It is crucial to maintain good terms with your suppliers to ensure the quality of raw materials you receive never gets compromised.
5. Make use of tech tools:
In today's day and age, restaurant businesses must digitize and automate processes in order to reduce manual errors. Try out a good tech solution to manage inventory and automate costing. Not only will it streamline all the restaurant operations but also offer analytical insights to lower food costs.
Since contactless options have become a dire need now to curb the spread of COVID19, a lot of restaurants have turned to the barcode scanning menu display. This technology, at its core, fulfills the "no touching" requirement without impacting the customer experience.
6. Offer takeaway and home delivery services:
A great way to drive sales is to expand your services. By opening up your restaurant for takeout and delivery, you increase avenues for earning more. This makes up for the reduced footfall and exposes you to new customers.
For e.g. during the 2020 lockdown in Bangalore, Red Rhino brewery didn't see much drop in sales. They quickly pivoted and targeted housing societies, focussed heavily on delivery. This helped in utilizing their staff well and reducing the impact of the pandemic on the business.
7. Create an impressive restaurant presence on social media:
Out of sight, out of mind – every restaurant owner must remember this when they feel marketing their restaurant is an unnecessary expense. Before you cut down on your marketing budget, it is important to keep in mind the cut-throat competition in the restaurant industry. Moreover, social media marketing is a very cheap option.
Market your restaurant on social media platforms to build genuine customer relationships. One of the breweries we work with gives hands out customized beer glasses to regulars, with their name printed. Wouldn't you like it? To top it up, they host a special dinner for the Top 20 customers during their annual day celebrations!
8. Host live events:
If you're wondering how to make extra money in a restaurant, hosting events is a great source of additional revenue. Live events allow new customers to discover your restaurant which increases your customer base and sales. Also, the longer they sit to attend an event, the more they order.
This is understandably hard considering the given situation, but then, people are also bored watching serials at home. Bring them out of boredom by hosting live music gigs and stand-up comedy shows that are in accordance with social distancing standards.
9. Send notifications for promotional sales offers:
Offering deals is an easy way to attract customers and drive sales. But if you are running discounts or selling something interesting and don't make a buzz about it, it's as pointless as the G in Lasagna. Make it a point to gather customer data and send emails/messages informing them about any offers you are running at the restaurant.
To make up for the low footfall on weekdays, you can offer Weekday discounts and Happy Hours. It's also a good idea to run offers during festivals as a lot of customers prefer dining out with their friends & family during such occasions. If you are introducing seasonal menu items and don't inform customers, it can lead to a lot of food waste.
10. Offer complimentary items:
Nobu Matsuhisa, a Japanese celebrity chef and restaurateur said, "I learned from my first restaurant: Make customers happy, make sure the customer comes back again. And automatically, success has followed me." Offering customers complimentary items is a great way to delight them and add to their happiness of dining at your restaurant.
You can offer complimentary items when customers are celebrating a special occasion, or even just because they are loyal customers. Always ask before offering, to avoid food waste. Well, not many will say no, but it's good to ask!
11. Train your staff to be all-rounders:
Training and upskilling help staff understand your products, services, and operations well, so they can upsell and also carry out additional duties. Help them learn additional skills so they can multitask. Multitasking helps to cut down the expense of hiring and training new people.
One of the leading chains in Bangalore focuses on upskilling its employees. The chef doubles up as the cost controller and monitors costing like a hawk. The results? Lowered COGS in addition to the lip-smacking food.
12. Treat your staff well:
Although a very underrated aspect, this is extremely important. It is extremely difficult to find good staff and even more difficult to retain them. Nurturing your staff increases their morale & enhances retention rates.
By encouraging their growth, you can increase their loyalty to the business which allows them to perform better in their roles. This also creates a good FOH experience. Who wouldn't like to see a smiling and bubbly waiter?
13. Look out for theft and pilferage:
If there is a high difference between your expected and actual food consumption, it may be time to check for theft. Theft and pilferage can kill your profit as they increase your COGS slowly but steadily.
You need a strong process and product to monitor variance on a daily basis. Track your top 10/20 SKUs and monitor why consumption is more than expected. With our software, you can get insights into your live inventory and stock variance which can help in understanding if there is a possibility of theft happening in the kitchen.
14. Don't hesitate to seek customer feedback:
Lastly, it's always best to ask your direct consumers about the experience they've had while dining at your restaurant. Seeking customer feedback gives you an idea about what they liked about your restaurant, your most liked menu items, and if there are any items that need to be discontinued (because they are never ordered).
It also highlights areas of improvement like underperforming or rude waiters. Taking customer suggestions on how to improve your service and putting efforts to implement them is a great way to build a positive image in the industry. Moreover, it helps in engaging the customer and makes them feel valued.
Conclusion:
Restaurateurs must realize that despite the challenges thrown their way by the pandemic, there is a silver lining to all this. Since they were forced to adopt tech solutions for everything, it has helped them get all their ducks in a row. Now that restaurants are opening up for customers, they will be better prepared to handle the situation and capitalize on the opportunity.

---
With EagleOwl software you can increase your restaurant net profit by up to 25%.