Having a captivating menu is the first step in getting a customer to try the food. However, there are additional steps that can be taken to increase and maximize the profitability of the restaurant. Upselling is one strategy that must be employed by every restaurant front of house team. It is the process of making the customer order more than what they intended to order. In this article, let's go in detail through the restaurant necessities on how to upsell in a restaurant.
Front of House Training
In today's competitive restaurant landscape, upselling is of utmost importance because you'd want to maximize the average check of every customer who goes through your doors. Upselling is a challenge because you don't want your customers to feel like it's a sales pitch. This is where training for your front of house comes in.
→ EagleOwl serves you as a restaurant management platform to define and overcome your business' challenges. It optimizes your restaurant's Back of House and Front of House workflow. Request your Trial today.
Standards
For the front of house staff to even begin upselling, it is important that they're extremely knowledgeable on the restaurant's standards in terms of processes and food they serve. More often than not, the upselling will stem from the restaurant's food and processes.
For example, cashiers from a bubble tea shop can tell their customers, "Would you like to add some Aiyu Jelly on your Green Tea drink?" or "Should we add some pearls to your Black tea drink?". Since the cashier is familiar with the menu, he or she can recommend what type of add-ons to mention when upselling to customers.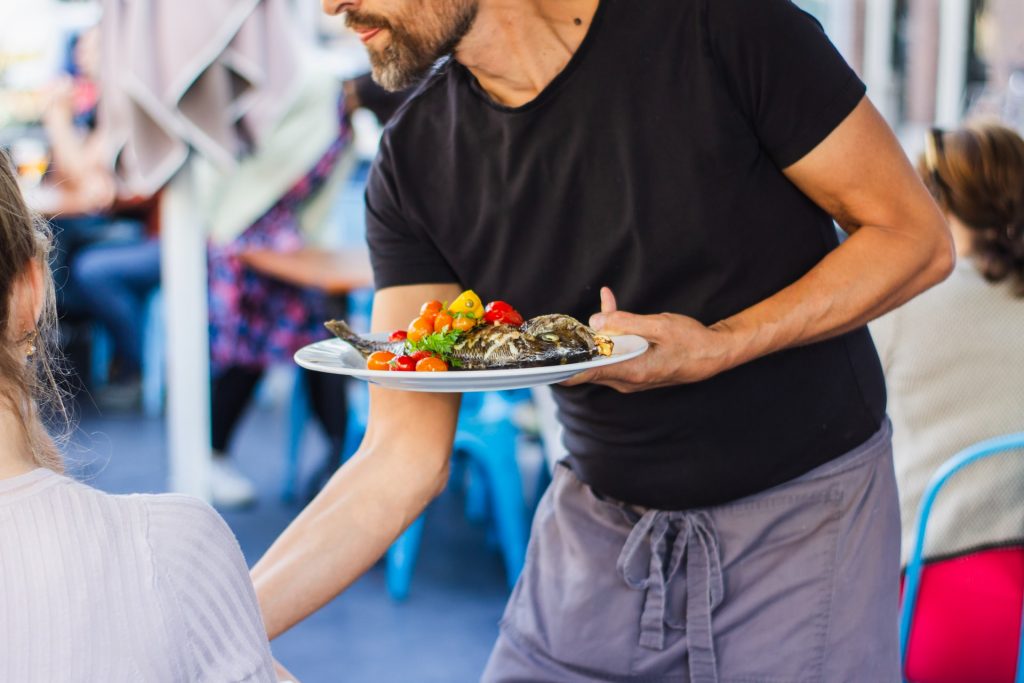 Incentives
There's no better motivation for servers than incentives. Here are a few ways to motivate your team to upsell. First, create a healthy competition amongst the front of house staff. This competition is meant for a fine dining or casual dining restaurant where an item can be the focal point of the competition.
For example, there's a new product launch for the current month. A competition on who gets the highest number of orders for the new product will get a reward after the competition period ends.
Second, a team-wide incentive can be implemented to promote teamwork within the restaurant. Restaurants can use average daily check as a metric for the team-wide incentive. Set a specific and achievable target for the team and give a team-wide reward if they hit it.
Finally, a leaderboard who sells the most side dishes can be implemented to help with upselling. The possible rewards can range from cash bonuses, basket of goods, or an additional vacation leave.
Loyalty Programs
Customer Loyalty and Brand Loyalty are both marketing strategies that successful restaurant managers implement to gain customer retention. Once you get their loyalty, you can expect them to be regulars of your restaurant.
A good strategy to implement is to have a loyalty program. A restaurant's loyalty program can either be through a gift card or a loyalty program in your POS. Both works just fine and will contribute to the goal of upselling products.
Menu Engineering
Identifying your most popular and profitable dishes will help highlight items that should be for upselling. Identify these by using the menu engineering matrix on all of your products.
Once you know which items are your stars, you can create an upselling opportunity for them. For example, one of the stars of your restaurant is the ribeye steak. Possible upselling opportunities for it includes upsizing the steak (from 250g to 350g), recommended side-dishes & salads, and wine-pairing options.
After identifying the stars and their upselling opportunity, make sure that it's highlighted in your menu. It is important that they are visible to the eyes of the customer. It might be time to redesign the menu if the stars aren't highlighted. Read the complete guide on menu engineering to know more in this respect.
Take Advantage of POS Features
Ever since the pandemic hit, face-to-face transactions have become limited. As a result, upselling certain products has become a little bit harder. Good news is that your POS can help do the heavy lifting for you.
Here are some POS features that you can take advantage of to upsell certain products.
Upselling via Self Service Stations
With the invasion of self service restaurants, it is imperative that the kiosks offer upselling opportunities. The potential add-ons to an order should be placed after checking out. Make sure that there are high quality images of the add-ons to entice the customer.
Imagine a hungry customer going to your restaurant for lunch. Instead of lining up, he uses the self-service kiosk you have in your restaurant. He then proceeds to order a cheeseburger. As soon as he checks out, a page for add-ons appears with cheese, fries, and much more as options. The customer then clicks on two of those and adds to their check size by at least $3.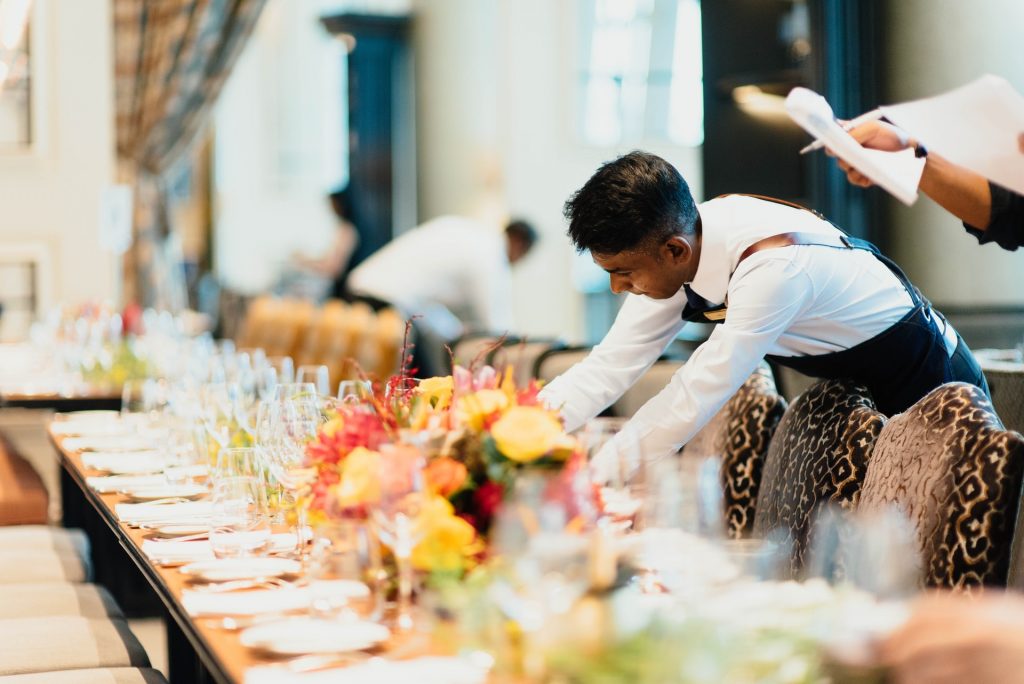 Upselling via POS Display Screens
Fast food restaurants are the ones who mostly use customer display screens to get your orders. Once the cashier gets your order, a restaurant can add an attractive photo of the add-on that will go along with the customer's order.
Upselling via Online Ordering Website or App
Whether you have your own online ordering website or a member of delivery platforms like UberEats or DoorDash, upselling add-ons should be one of your priorities.
The best strategy is to price your items at the base level. After this, include in potential add-ons with respective pricing. Add a mouth-watering photo of the item that includes all premium add-ons. As a result, this will most likely make the customer order all the ingredients he sees in the photos together with the base product.
If you provide online food services, you can find out more on the EagleOwl blog about Cloud Kitchens and their growth.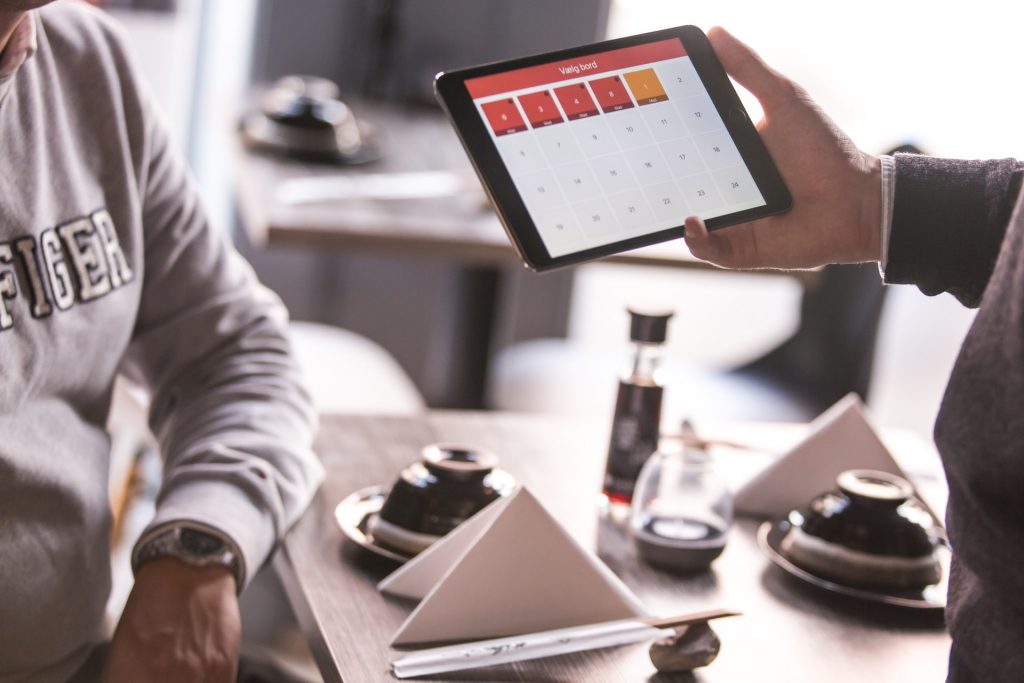 Top 7 Upselling Phrases for Servers
It is important that your servers communicate effectively with your customers. The tone that you want to set is positive rather than an insolent one. Customers tend to answer no when they feel like they're being nagged to purchase something. For this reason, we've come up with several upselling phrases that your servers can use to your customers.
Note: Always start your sentences with, "Hi Ma'am or Hi Sir".
Add-Ons:
Your "insert menu item here" does not come with any sides. Would you like to add some?
Our best-selling "insert menu item here" goes well with "insert add-on here". We highly recommend it. Would you like to try?
We recently launched a new product and we believe it'll go well with your order. Would you care to try?
Upsizing:
Thank you for your order. Would you like to go large on that one?
We have a double the patty option for your burger. Would you like to upgrade?
Promotions:
We actually have an ongoing promo. You can get your next drink at half the price. Would you like to avail of our promo?
It's actually happy hour at this time. If you buy 2 drinks, the 3rd one is free! Would you like to avail?
Conclusion
Upselling is an important part of a restaurant's front of house operations. When done correctly, you can add around 10-15% to the original value of the transaction.
Therefore, restaurants have to make sure that the training of the front of house team is adequate. Customers easily get turned off with servers who are too pushy. We highly recommend that you use the top phrases that we mentioned above to properly upsell in a restaurant.
EagleOwl
EagleOwl is a back of the office solution that's meant to increase a restaurant's profitability. With our software many restaurants are able to increase their profitability by up to 25%.