Understanding the details of your restaurant operations has become a priority especially now with the coronavirus pandemic. Restaurant managers and operators need to be aware of their own strengths and weaknesses. Therefore, creating a SWOT analysis for the restaurant is a good start in getting a better understanding of your business and operations.
Stepping back and studying your own restaurant as a whole can set you up for long-term success. This article will serve as a guide on how to create a SWOT analysis for your restaurant.
→Low food costs, low wastage, and low spoilage are strengths every restaurant owner wants to achieve. You can do it with EagleOwl, a restaurant management solution that helps you control your inventory, optimize your food purchases, and increase profits.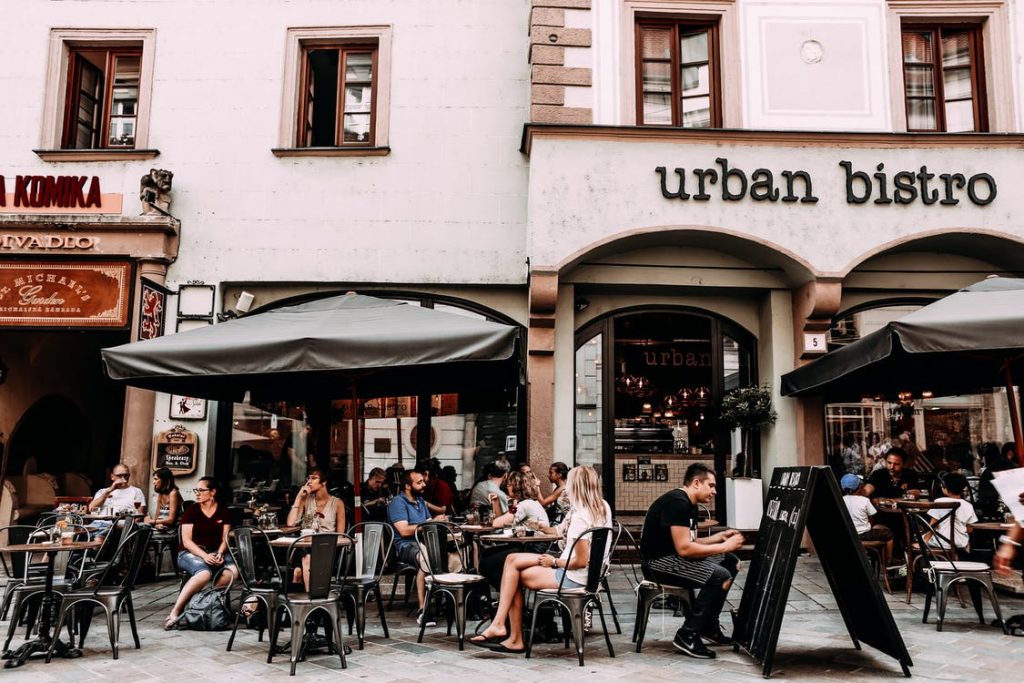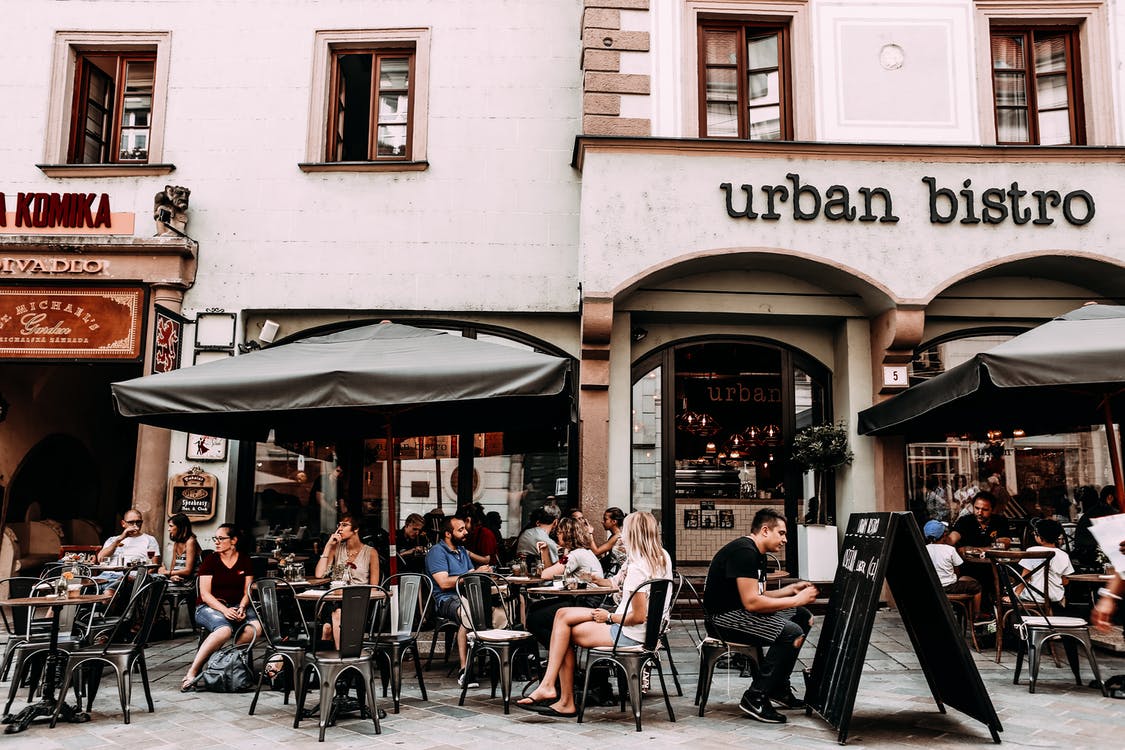 Breaking Down SWOT Analysis
Strengths: What makes your restaurant good?
The strengths of a restaurant is the primary reason why customers come back. In the simplest of explanations, strengths are what your restaurant does best.
Analyzing the strengths of your restaurant can help you generate more profit. Continuously building on these strengths can give you the upper hand on your competition.
Some strengths of restaurants include: affordable pricing, good customer service, unique product offerings, vegan products available, and al fresco dining.
Weaknesses: What does your restaurant need to improve on?
On the contrary, weaknesses are the reason some of your customers leave a negative review or worse, don't come back. The aspects in your restaurant that are substandard are usually your weaknesses. It is important to be aware of your restaurant's weaknesses so you can address them.
A restaurant's most talked about weaknesses are: high prices, dissatisfied employees, poor marketing tactics, poor restaurant design, to name a few.
Opportunities: How can my restaurant improve?
There's always room for growth for every restaurant. It is important to identify these growth factors as they generate more business for your restaurant and therefore, setting your restaurant up for success.
Where there is a gap in the market, it is an opportunity to take your restaurant to the next level. Stagnation is a restaurant's worst enemy. If you want to grow sales over a period of time, a restaurant must look into opportunities.
There are multiple strategies we can employ when coming up with opportunities for our restaurants. First, take a look at your weaknesses and turn those into opportunities. Next, check your competition and see if you can adapt some of their best practices. Lastly, spot new trends in your area and make sure you take advantage of what's applicable to your restaurant.
Likely opportunities for restaurants are: marketing promos during off-peak hours, employing a curbside pickup or delivery service, featuring more healthier dishes, additional POS (if queues take a while), and many more.
Threats: What problems can arise in the future for my restaurant?
Restaurants will always have risks tied to them and it is the job of the operator to mitigate them. Threats are shortcomings of a restaurant that they have no control ever.
As we all know, the biggest threat restaurants face today is a possible new wave of COVID-19. An outbreak in a certain city will lead to closures and lockdowns. Aside from this, other threats to your restaurants include a new restaurant of the same niche opening near you, promotions that take customers away from you, and increase in raw material prices.
Restaurant SWOT Analysis Case Study
With the theories of the SWOT analysis explained above, let's attempt to do an actual SWOT analysis for a restaurant.
Let us use a bubble-tea franchise restaurant as an example for our SWOT analysis.
The franchisee's license has been approved by the franchisor and they have found their first location. For this reason, the franchisees instructed the management and operations team to conduct a SWOT analysis one month before they open.
Here is what they came up with.
Strengths
• Uses real ingredients for their drinks, thus, leading to a healthier menu.
• It is a global brand. Name recall already available.
• Customer service training is a priority.
Weaknesses
• Prices are higher than competitors.
• Queueing can take a long time with only one POS available.
• No outdoor seating available.
• Lack of marketing support and materials in-store and online.
Opportunities
• Potential partnership with desserts businesses since the restaurant only serves drinks.
• "Buy 1, Get 1" promo during off-peak hours to get market share during that period.
• Tapping into celebrities to use as influencers for marketing.
• The goal is to maximize the reach of the brand. Join all food delivery platforms to maximize available sales channels.
• Open the business to food catering and events such as weddings, birthdays, and more.
Threats
• Three competing bubble tea restaurants in the same vicinity.
• Employees prefer not to get vaccinated.
• Ever changing government policies.
Table 1: SWOT Analysis Example for Bubble Tea Restaurant
Why Restaurants Need To Do SWOT Analysis
A SWOT analysis is a great tool to help restaurant managers make good decisions for the betterment of the business. Applying what you've learned in making the SWOT analysis can help increase profitability and efficiency of your restaurant.
Gain a Competitive Advantage
The restaurant industry is very competitive. In fact, some might argue that the market might already be saturated with the sheer number of restaurants available. Therefore, enhancing your strengths while working on your weaknesses can gain an advantage, no matter how small, in the market.
Restaurants who acknowledge their own weaknesses and threats can brace the storm at any time. Being proactive is a necessary trait in the restaurant world if you want to be successful. A perfect solution is a thorough SWOT analysis.
Increase Restaurant Revenue
Boosting income should be one of the primary goals of your restaurant. Having a SWOT analysis in hand will help you identify solutions to achieve your goal.
For instance, working on your strengths and opportunities can help bring more revenue. Identifying and maximizing your opportunities, with the proper timing, will help the restaurant bring in lots of benefits.
On the other hand, finding solutions to your weaknesses can also lead to increased revenue. For example, a previously lost customer because of long wait queues finds out that your restaurant has added another POS terminal. Because of the new POS terminal, lost customers will now go back and give you their business.
Generate Ideas
The restaurant market is constantly changing. Therefore, innovative ideas to make the restaurant better must always be thought of.
A well-detailed SWOT analysis gives your restaurant manager ideas on where to improve. To start off, the strengths portion is an area where you can focus your business development ideas. Let's say your restaurant has good customer service. Ideas can be generated on how to turn good into great.
A SWOT analysis for your restaurant can also generate ideas from its opportunities. For example, a dessert restaurant can serve sugar honeycomb from the Netflix hit, Squid Game, to its customers. Restaurant managers can come up with similar ideas like this for their business once they have a SWOT analysis ready.
Use it as an Audit Tool
The SWOT analysis of your restaurant will serve as an internal and external check up. The strengths and weaknesses will look into the internal factors of your restaurant. Meanwhile, the opportunities and threats of your restaurant will be looking up its external factors. The internal factors are your restaurant operations and procedures while the external factors allude to the whole restaurant market.
With a SWOT analysis for your restaurant, your restaurant manager will be aware of the strengths and weaknesses of their operations. Consequently, the restaurant manager can use the current SWOT analysis to counter check with the next one to see if improvements have been made. As a restaurant standard, it is advisable to conduct a SWOT analysis of restaurant every six months.
Worst-Case Scenario Mentality
The SWOT Analysis gives you an overview of the health of your restaurant. Restaurant owners and managers who are aware of their strengths and weaknesses have the capacity to cope with worst-case scenarios in the industry.
The perfect example is the COVID-19 pandemic. Unfortunately, some restaurants didn't make it during this time. The decrease in sales and continuous payment of expenses have left them no choice. However, there are also restaurants that stayed afloat or thrived during the pandemic. A detailed SWOT analysis will let you know your drawbacks and optimize your operations. When hard decisions had to be made, a restaurant manager's knowledge on their SWOT is going to help a lot.
Conclusion
Performing SWOT analysis for restaurants is a great way to help restaurant owners and managers make informed decisions with regards to their business. Knowing their restaurant's SWOT can give them a clearer picture on where the business stands and what needs to be improved. SWOT analysis for restaurants can also be done at a micro level. The operations manager of your restaurant can perform SWOT on your front-of-house, back-of-house, hiring and training systems, and marketing systems.
It is now time to put all of these into practice. The SWOT analysis for restaurants is here to save you time so you can focus on the right things to get the results you want.
Get table reservations in just a few clicks!
Because a happy customer means good business. Here's how EagleOwl enables an easy table booking experience.