Digital marketing strategies have been highly sought after since the pandemic started. For restaurants, this means sharing restaurant & food images online to stay connected with their audiences. After all, out of sight quickly transpires to out of mind. This led to an increased demand for restaurant food photography tips and tricks that can compel customers to order online.
To entice a customer to walk into your restaurant, you need to give them some visual evidence that dining there will be worth their time. This is where restaurant photography saves the day. Visually appealing images of food are very powerful in evoking hunger which gives customers a reason to check out a restaurant.
→ Getting the right restaurant management software can help your restaurant save on costs. If you haven't made this decision yet, let EagleOwl help you optimize your costs and profits. Try it out for free now by clicking on the link!
Why opt for professional restaurant photography services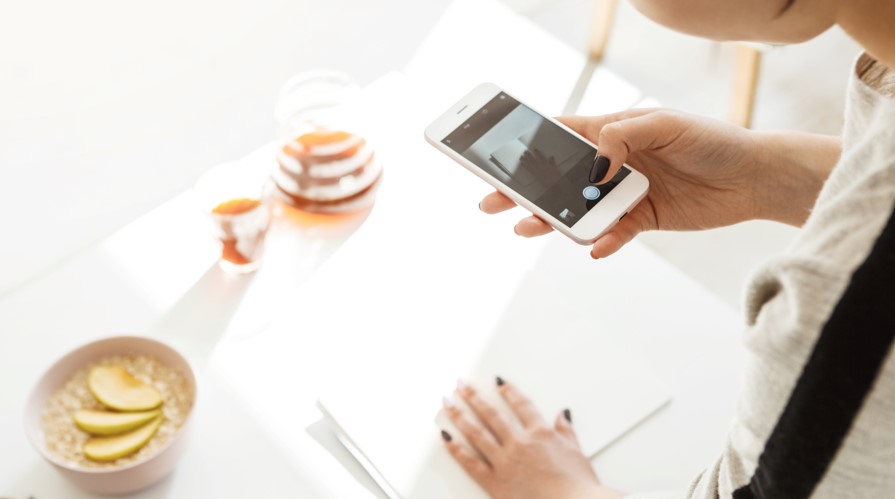 Although it's quite easy to pick up your cell phone and start clicking, pictures clicked with a professional camera are far more versatile. Food & restaurant photographers have years of experience and can bring out the best features with ease. Regardless of the type of restaurant, here are some of the benefits of working with a professional restaurant photographer:
•Expert help
Let's face it. Not everyone knows the best ways to photograph a food item. With multiple colors and textures on a plate, it can feel challenging to create an image that will do justice to what you see in person. Your restaurant may look lively in person but many times our cameras are not able to capture its essence. Restaurant photographers come armed with the necessary equipment to highlight every aspect with their expertise and experience.
•Extensive utilization
Yes, restaurant photography is a significant investment but what you get in return totally justifies the amount. Today, sharing content on social media has become very important. With restaurant photography, you get high-quality and hunger-evoking images. It's a one-time investment and you can use the pictures all the time at various channels – your website, restaurant menu, social media platforms, and more.
•Creates excitement
How can you expect guests to be excited about dining at your restaurant if they have no idea what to look forward to? It is impossible to describe every menu item in words only. An expert photographer can create images that build up your guests' appetite just with the pictures. The more they like the images, the more motivation they get to dine in or order from your restaurant.
Why you should get involved in the restaurant photography process
When you hire a food and restaurant photographer, it is crucial to explain to them what exactly you want the pictures to convey. You bring in the experts for a reason. But what you have in mind may not always match their vision. When a restaurant photographer sees a space, they may find a lot of areas of interest that can be translated into beautiful images.
As the restaurant owner, it's your call what you pay them to photograph. Do you want drool-worthy food pictures for your restaurant menu? Or do you want them to capture the ambiance of the restaurant? Be present for the shoot so you don't feel disappointed later looking at the results. You may not need to guide them but you must definitely be a part of the process to get the desired visual results.
Best Restaurant Food Photography Tips and Tricks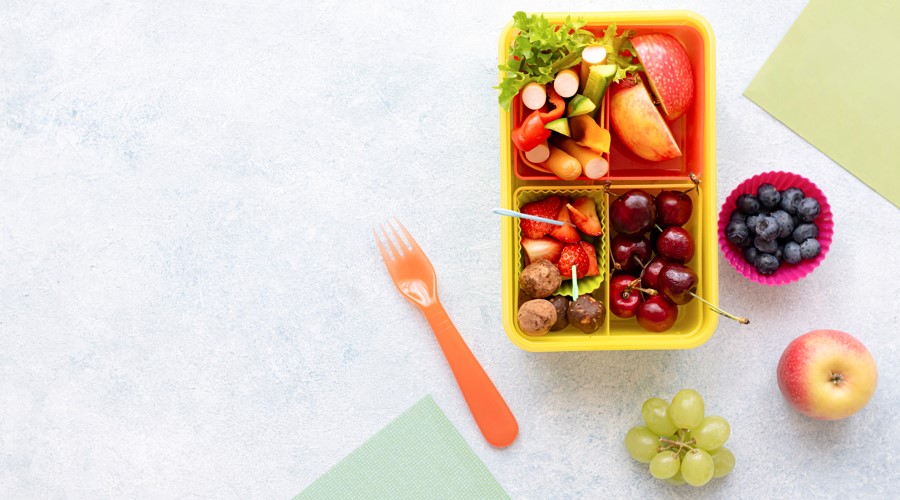 1. Start with the interiors
A large portion of diners want to ensure the restaurant they choose looks hygienic and has a pleasant ambiance. Even if there are no reviews about your restaurant food online, good restaurant interior images have the power to draw crowds. You don't want low-light images shared by customers online making your restaurant shady. So show off all your restaurant features – the furniture, the evening lighting, the bar, designated photo corners, etc. Also, including customers in these images will make your restaurant look popular.
2. Always pick clean plates
The most basic yet underrated aspect of taking restaurant photographs is using clean spotless cutlery – be it the plates, spoons, forks, or glasses. It can be very off-putting to see food displayed on a soiled plate. The plates being used are your blank canvas. If you want guests to see your food as an art, keep the canvas tidy.
3. Choose food-appropriate plates
This may sound unimportant, but plates play a major role in bringing out the food colors and textures. The easiest option is white or cream plates, as they allow colors to shine through. Use black color plates only for dishes where you want to create contrast so the food colors are distinctly visible. Avoid using printed or patterned plates as they will take away the attention from the food. After all, you don't want viewers getting distracted by the crockery.
4. Declutter the table
A lot of small elements add character to the picture when you're trying to click a menu item. But the lesser the extra elements the more attention goes towards the food on the plate. For instance, showing freshly crushed black pepper being sprinkled is a great accent to elevate a basic picture. But salt and pepper shakers in the background can make the picture look messy.
Remove every unnecessary item so your food becomes the hero.
5. Choose a distraction-free background
Regardless of what you're clicking, always evaluate the background. A clean and plain background is essential to create a good food photograph. In most food pictures, you'll find wood backgrounds. It doesn't take away the attention from the food yet helps in reflecting the light towards the food. You can also use a neutral color instead of wood as it can help in enhancing the food on the plate.
6. Choose what photographs best
The reason one invests in restaurant photography is to highlight the best points. So when you're clicking a menu item, make sure to pick only the most good-looking ingredients that will photograph well. For instance, if you're clicking a burger, make sure to pick a bun that looks fluffy yet tight. A bun with evenly spread out sesame seeds will make the burger look more appealing than a bun with just a few sesame seeds on the side.
7. Choose natural light over artificial
However good your restaurant lighting is, food must always be photographed in natural light. Using artificial lights or flashes can lead to highlights that can mask the beauty of the food. Pick a spot with ample indirect sunlight and watch the food and colors turn out stunning. Another great option is to click on a cloudy day to get a coldly lit picture in soft light. This will make it easy to avoid any harsh shadows.
8. Highlight the freshness
It's not always possible to capture the essence of a menu item exactly how it looks in person, which is why you may need to add a little extra jazz. For salads, adding a sprinkle of water makes the vegetables look fresher and ensures the picture does justice. In the following image, adding a little oil could bring out the aesthetics of the chicken wings and increase their visual appeal.
9. Show off your drinks
It can get challenging to create interesting images of your drinks, but the right lighting can come to your rescue. For shooting drinks in daylight, pick a contrasting background to make the drink colors pop. At the same time, use darker backgrounds for night photography to highlight the drink colors. Add the lights at the back to avoid harsh shadows. Finally, add some interesting garnishes to make it look fun and attractive.
10. Improve the composition with basic restaurant food photography tips and tricks
A common photography technique called the Rule of Thirds often ends up making an average looking item look more appealing. As per the technique, you need to divide a picture into a 3X3 grid. Your main subject (in this case the menu item) should be placed at a cross-section and not the center. The results? A more balanced image where the eyes naturally travel to the main subject of the photograph.
11. Create waves
To show multiple elements in a single image without making it look too crowded, place all elements to form a wave. Take the following image for an example. Everything in the picture is placed in a way that the final result resembles an inverted 'S'. You don't have to stick to the same shape of the curve. Get innovative and form waves with whatever props you have to achieve the right balance. This way you can show a lot through a single image without confusing the viewers.
12. Don't forget the kitchen
Restaurant photography doesn't mean capturing only the fancy spots and good-looking food. Give your audience a peek into the kitchen where all the food is cooked. Capture your BOH (Back Of House) staff in action to get realistic more images. For instance, this picture by popular restaurant photographer Sebastian Coman shows a chef plating a dish to ensure all of them turn out looking just the same.
Conclusion
Clicking just any random corners of your restaurant or menu items is not restaurant photography. Your photographs should delight the viewers into visiting the restaurant. Use the above restaurant food photography tips and tricks to take your visuals to the next level. It's best to bring onboard a professional restaurant photographer as it enhances the results and makes the whole effort more worthwhile. Plus, they can suggest new restaurant photography concepts you may not even be aware of!
Are you a restaurant photographer? Share your expert tips with us in the comments below!
Get table reservations in just a few clicks!
Because a happy customer means good business. Here's how EagleOwl enables an easy table booking experience.