How to build a restaurant brand is more than just a logo. It is the personality that the restaurant exudes.
In the competitive world of restaurants, developing a restaurant brand can boost name recall and attract new customers. A successful restaurant brand is visible in all customer interactions. For example, a restaurant's brand can be its menu design or food styling. The goal is to bombard your customers with restaurant brand colors and voice associated with you to further their recall.
How to brand a restaurant is an ongoing process. Therefore, as a restaurant owner, you must make sure that you find new ways to incorporate the brand in all business departments. In this article, we'll carefully run through every step on how to be successful in restaurant branding.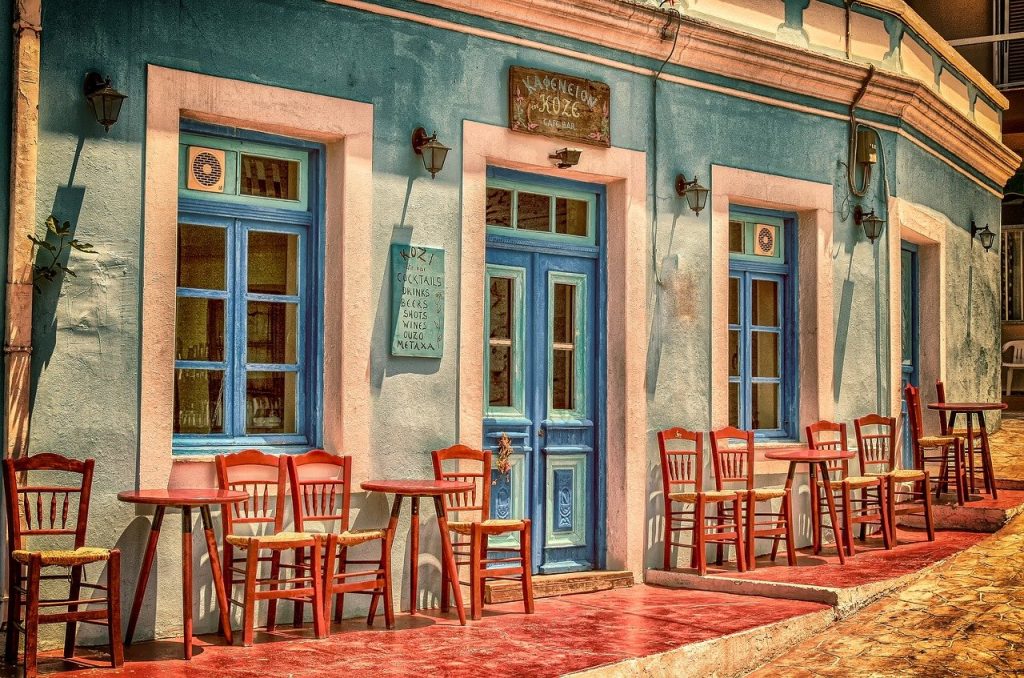 Restaurant Branding Defined
Restaurant branding is a set of unique values that defines who the restaurant is. It describes the restaurant's passion, confidence, and actions. On the contrary, it is not a company logo nor an advertisement. When done well, branding can take your restaurant and customers to new heights.
How to Build a Restaurant Brand: Step-by-Step Guide
The restaurant's brand is there to serve as a guide for every decision you make. Let us go through this simple guide on how to build a restaurant brand.
1. Start With a Concept
If you're new to the restaurant industry, conceptualization of your restaurant should always be your first step. There are many distinct types of restaurants. Each of them has a different ambience, pricing range, and type of food they offer. Make sure to get these all down when looking to brand your restaurant.
In addition, the type of restaurant is also part of its concept. Is your restaurant a FSR, QSR, café, or a kiosk? In short, your concept serves as a depiction of your brand. Therefore, it is important for the concept to be consistent with your brand.
2. Target Audience and Target Market
Next, you need to know who your customer demographics are. Factors that you need to look at are their age, gender, and economic level – to name a few. Furthermore, which group of people are you looking to serve? Options include couples, families, groups of friends, working professionals, or a combination of the above.
How to build a restaurant brand is also about which price point you're going with. Is it affordable for the customers in the location you chose? You also need to look at market saturation. Does your location have enough customer support to open a similar concept?
In short, gain an overview of the demographic of your preferred location and proceed to determine which brand or concept will work best there. On the other hand, restaurant owners can also search for locations that the brand is compatible with.
3. Create a Mission and Vision Statement for your Restaurant
The mission statement defines the culture, goals and values of your restaurant. It should show the unique selling proposition of your restaurant. What services or products are you offering to your customers that they won't find elsewhere? On the other hand, the vision statement is the desired future position of the restaurant. Answer this question, "What do you want your restaurant to be in 10 years time?", and you'll have yourself a vision statement.
4. Choosing the Right Restaurant Name and Logo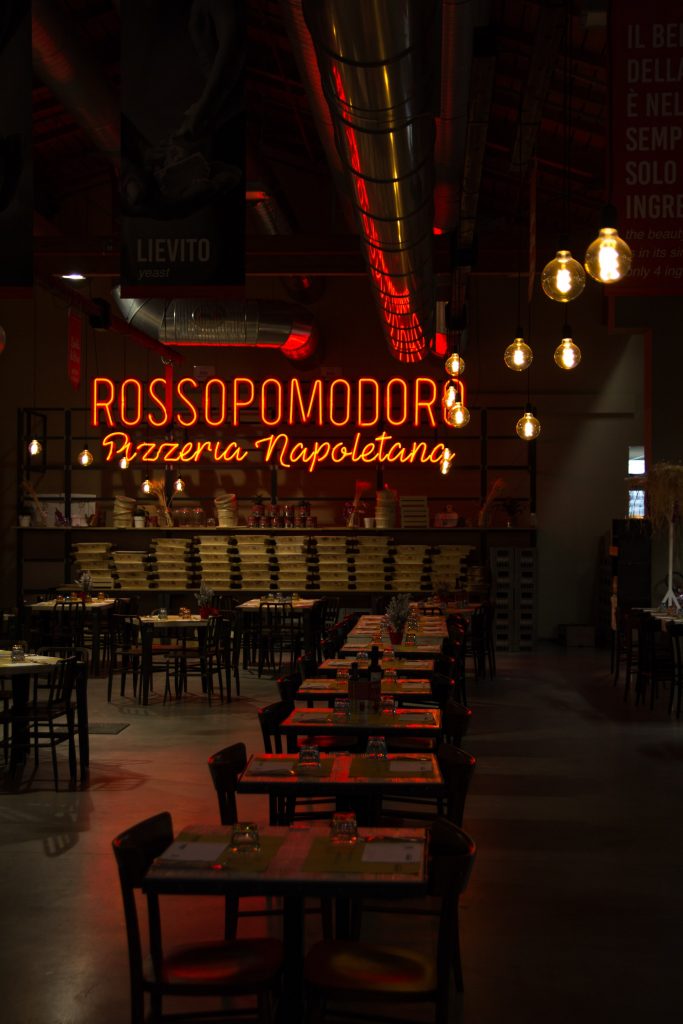 The selection of a quality restaurant name and logo is an important part of how to build a restaurant brand.
Your goals for your restaurant name and logo is for it to be distinct and memorable for customers. Good restaurant names usually hint at what you serve and what are your specialities. On the other hand, good logos should be appropriate, practical, and simple in form. Above all, it must convey the restaurant owner's message.
5. Find your Brand Values
Finding your brand values should answer, "What does your restaurant stand for?". The restaurant must find its core values that they want to communicate to its customers. Identifying your brand values is important because it shows the restaurant's personality and how it will engage with new and existing customers.
To discover your brand values, identify elements that will form the image and the ways the brand is presented. Start with three elements and expound on each until you have a good grasp of your restaurant's personality.
For instance, XYZ restaurant used transparency, fun, and innovation as its brand values. You'll need to answer these questions in order to expound on them. How is my restaurant transparent to customers? What makes my products and services innovative?
6. Design the Aesthetic of your Brand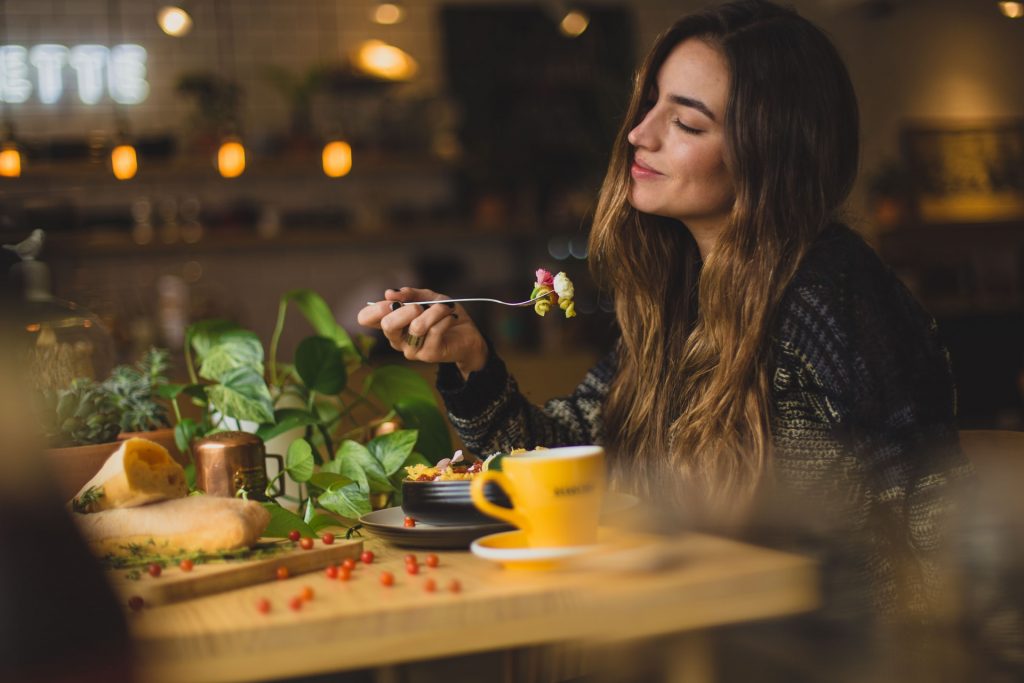 The aesthetic of your brand covers the logo, typography, colors, and design of your restaurant. In addition to having the right logo for your restaurant, it is also as important to get the proper fonts and colors to associate it with. For example, we can associate yellow and red to McDonald's or Colonel Sanders to KFC. It is the goal of a restaurant to create that type of branding and to be as memorable as them.
The interior and exterior design of a restaurant is also part of how to build a restaurant brand in terms of aesthetics. As we all know, the design is the first thing that your customer sees and that's why you want it as memorable as possible. A customer might get attracted or rejected even before you say something to them.
Part of a restaurant's interior design is the ambience of the restaurant. Customers will remember how they feel when they visit your restaurant. Therefore, creating a memorable customer experience is essential. Things that you need to look for are:
Music
Table design
Mood lights
Server uniforms
7. Set Up Mood Boards
Mood boards are a set of images collated to show how you want the brand to feel. Its main purpose is to create a great impression. Therefore, the use of mood boards can translate the promises from our mission statement to images. Consequently, visualizing how the brand should feel to the customers.
8. Build a Brand Guide File
Consistency is key to maintain a successful brand. The best way to maintain your brand is to create a file on your brand guidelines. It is a set of rules on your restaurant's branding that should always be followed. This file is meant for restaurant staff for alignment on restaurant branding.
Here's what should be included in your brand guide file:
Mission and Vision Statement
Brand Values or Brand Voice
Mood Boards
Unique Selling Proposition
Logo
Brand Colors
Brand Fonts
Logo Alignments
Interior Design Photos
Examples of Awesome Restaurant Branding
Shake Shack
Shake Shack is an American QSR chain based in New York City. They specialize in burgers, fries, hotdogs, and shakes. The identity includes neon colored icons. Packaging is also simple and elegant.
The branding has helped Shake Shack turn into a $1.6B brand. The menu design is also consistent all throughout its branches.
Din Tai Fung
Din Tai Fung is a restaurant from Taiwan that's popular for its xiaolongbao (soup dumplings). The steamed dumplings are their unique selling proposition and the focus of their branding. As a result, they've opened hundreds of branches all over the world.
Panda Express
The Cherng Family opened their first Panda Express restaurant in Glendale, CA way back in 1983. Today, Panda Express has more than 2,000 stores globally.
Walking into a Panda Express store, you'd immediately feel its brand resonating. As soon as you see the Panda packaging in their boxes, you know where you are. The Panda Express brand gives off a fast paced ambiance to its customers. Each store has its own personality but an overall family-friendly brand is felt in each one of them.
Conclusion
Don't think for one second that the job is finished once you've completed your initial restaurant branding. Branding is an ongoing process that evolves over time. Your restaurant's brand must be taken care of in order to have success in the business. A healthy brand means customers keep coming back to you and an opportunity to increase profits.
EagleOwl
EagleOwl is a back of the office solution that's meant to increase a restaurant's profitability. With our software many restaurants are able to increase their profitability by up to 25%.
.