What are cloud kitchens and how to keep them growing without burning out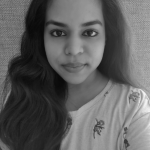 Ira Jain, Customer Success Manager, EagleOwl
June 3, 2021 | 10 min read
Did you know that online ordering and delivery services have been growing 300% faster since 2014 than dine-in restaurants? It's a clear indicator that people were using online ordering services actively even before the lockdown. And now when the restrictions have been lifted and the restaurants have gone back to normal, the cloud kitchens don't seem to lose their popularity.

Buyers order food online to watch movies and TV shows, have a break or have a party at home. And cloud kitchens are here to sell products demanded by the market and run a competitive, growing business.
This post will answer the main questions related to cloud kitchens:
1. What are cloud kitchens?
2. How do cloud kitchens work? (business models)
3. Are cloud kitchens really profitable?
4. Why does your cloud kitchen need a restaurant management system?
5. How to promote your cloud kitchen to build credibility fast?
What are cloud kitchens and how do they work?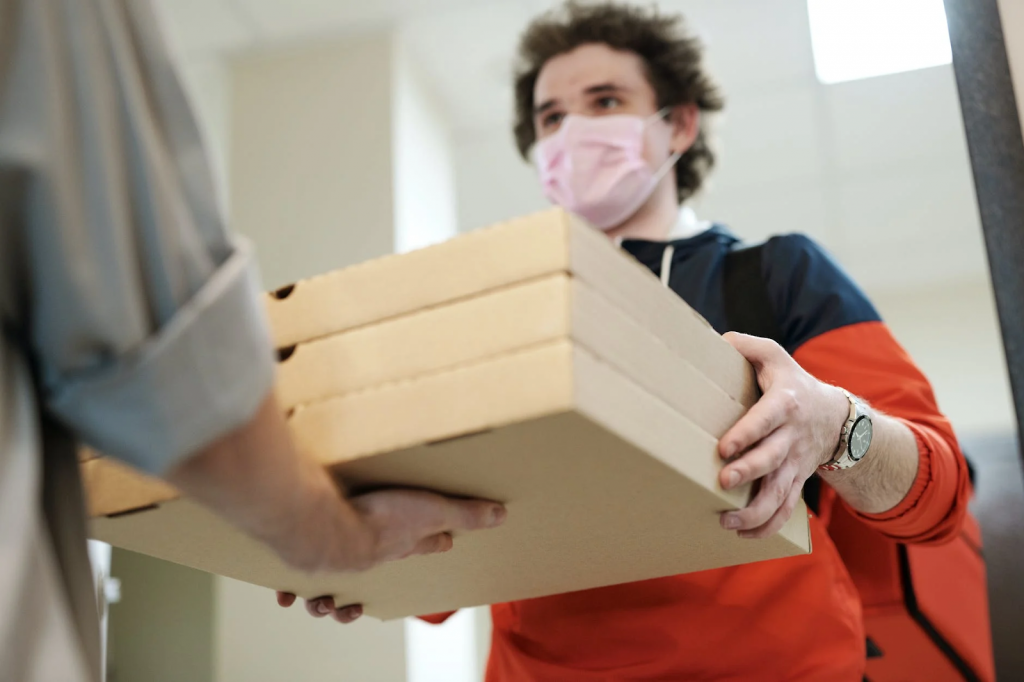 Cloud kitchens, also known as virtual kitchens, dark kitchens or dark kitchens, are restaurants and food service providers with no dine-in space. Buyers can register orders via phone, the restaurant's own app or third-party sites and have them delivered to their place. Here are the most common cloud kitchen business models:
Independent Kitchen

You build your food brand and work in a separate space to register orders and prepare food. You won't be dependent on third-party vendors but will bear the burden of space expenses alone (infrastructure, equipment, cleaning, etc).

Shared Kitchen

If you have additional space with infrastructure that you don't use, you might invite other cloud restaurants to your kitchen and turn it into a co-working space. There are also services that provide cloud kitchen space for rent so you don't build your own infrastructure. Similar services take care of cleaning, maintenance, security and you focus on cooking the tastiest food possible.

Physical Location + Cloud Kitchen

Many brands combine the power of dine-in and online restaurants. They have a physical location with a front-house and offer delivery as well. This model isn't for everyone as not all online kitchens can afford a dine-in restaurant and dining experience. If you don't have much cash to launch your cloud kitchen, you might start with a shared kitchen and as you grow, you can expand your space and maybe become a host kitchen.
Cloud kitchen pros and cons: Are cloud kitchens really more profitable?
#1 Growth in smartphones and mobile apps
Food and drink apps are among the most popular apps, with UberEats, McDonald's, and DoorDash being the most downloaded ones. The number of smartphone food delivery apps users in the US exceeded 44 million in 2020 and is expected to reach around 54 million in 2023.

Source: Statista.com

Whether it's because of laziness or convenience, consumer preferences grow towards spending less time in the kitchen and ordering more food online.
#2 Low set up and operational costs
Opening your restaurant at a physical location implies major expenses such as building, furniture, design, interior improvements, etc. Besides, if you don't own the restaurant space and instead are renting it, that creates an additional source of expense on a monthly basis.

According to RestaurantOwner, restaurants should aim for limiting their rent expenses to 6% of sales or less. But sometimes that number reaches 10% and more and becomes a real headache for restaurant owners. With cloud kitchens, this problem disappears as your only operational space is the kitchen. So you can add that 6-10% or more to your bottom line or invest that budget in customer acquisition.
To provide a great dining experience for restaurant guests, the owner should hire a team of host staff, chefs, bartenders, waiters, cleaners, etc. In cloud kitchens, the team of employees mainly consists of the head chef, junior chef(s), and an assistant. There might also be an administrative assistant to answer phone calls and register orders.
At traditional dine-restaurants, the average profit margin is around 3-6%. With that being said, more than 90-95% of the sale price is spent on the food cost, labor and service cost, taxes, etc. Cloud kitchens have a better chance to have high profit margins and it ranges anywhere from 15-20%.
"EagleOwl has been very handy in dispatching our ingredients. As a result of using the tool and uploading all our menus and ingredients into this tool we have had approximately 30% saving in our ingredient cost."
Looking for a better way to manage costs?
Here's how EagleOwl_Macaw solves all your cost management related problems for a seamless back-of-house experience.
Paper bags, plastics, cardboard boxes, and styrofoams are among the most common packaging materials. As a cloud kitchen, you should also pay special attention to the design of your packaging. You don't want your packaging to look faceless and neutral. Instead, it should reflect your brand identity and include your logo in a printed way or attached as a sticker. However, these expenses are very small, especially when the materials are ordered in bulk.
#3 Commissions/take rates
For newly opened cloud kitchens it's really difficult to compete with already established brands. That's why most of them get listed in third-party delivery and food aggregator sites. Some of those sites might charge fixed monthly fees for listing, others might charge commissions based on the number and price of orders. In both cases, it affects the bottom line of the cloud kitchen, sometimes forcing them to increase the prices.
#4 More budget for marketing
If you don't have a physical location, people won't see your restaurant when walking around the city and you won't have the chance to attract the passers with your restaurant design and lighting. Besides, buyers might be unsure about the quality of food you serve as they don't see the cooking process and the ingredients you use. That creates an additional task for you to build trust and prove you use only high-quality, fresh ingredients.
Why does your cloud kitchen need a restaurant management system?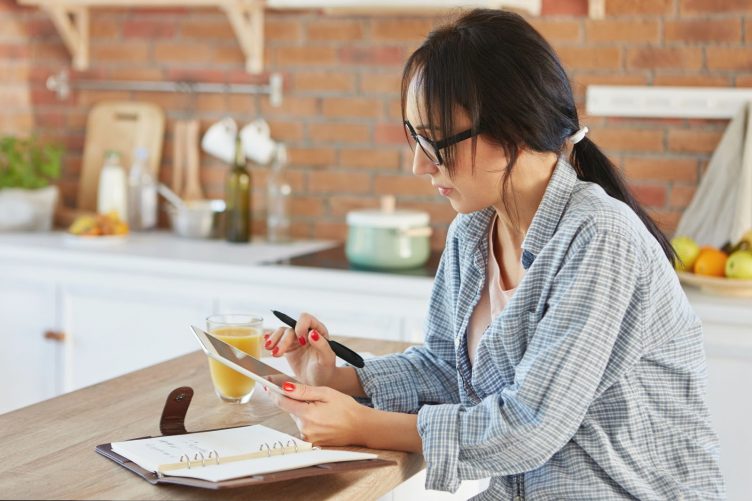 1. Track your restaurant operations even when you are away
As a business owner, you might not be able to physically be present at your kitchen space day in and day out. But you also want to track how everything is going with your business, how many orders you register, how much cash flow you have, etc. A restaurant management system helps you track all the orders and reports from a single place, from anywhere.
2. Avoid the risks of manual data update
At some point, you start dealing with thousands of pieces of data, e.g. orders, monthly performance and reports, calculations, etc. If you are using an Excel or a Google sheet, there's a high risk of getting confused in the sea of numbers and making a mistake. Hence, even a tiny mistake in numbers, columns or cells can lead to wrong actions and decisions. With a restaurant management software, the power of automation supports you every minute - manual data entry is minimal and the reports are generated automatically.
3. Forecast the demand and save on food costs
Expired products are a nightmare for restaurant owners. You buy them from the supplier, create the necessary environment for storing them but nobody happens to order that ingredient. Turns out, you spend money on a product that you end up throwing away. A restaurant management solution will help you avoid unnecessary food purchases and save you money. The system tracks which ingredients and recipes are more popular among your guests and which of them are rarely ordered. No wrong assumptions or approximate estimates. According to that data, the software will recommend what to order, for which period of time, and in what amount.
Tracking your orders can be hassle-free!
Learn how EagleOwl_Hornbill provides a single point of contact to record sales and manage your stock.
How to choose a restaurant management system for your cloud kitchen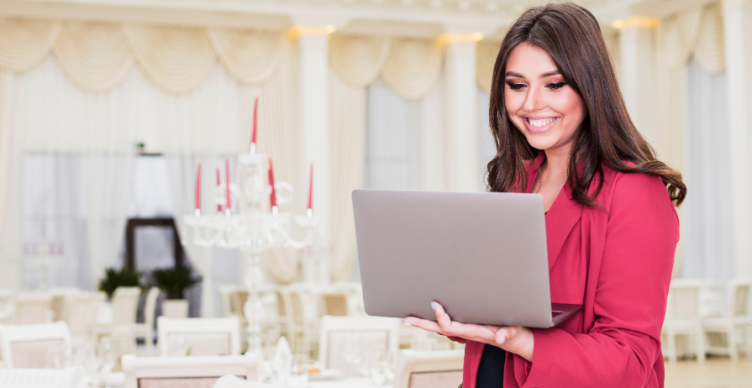 If your cloud kitchen is listed on multiple food delivery and aggregator sites, tracking orders separately from each site can be very time-consuming. Switching from one site to another affects how quickly you approve each order and how quickly it is prepared. You should choose a restaurant management software that integrates with the third-party services you are listed on and introduces all new orders under one roof.
As a business owner, you want to analyze your sales performance, reveal the best and worst selling products, track your revenue in real time, etc. Make sure your restaurant management software automatically generates the reports you want and you don't have to spend hours on accounting, tax, marketing analytics, and related tasks.
Optimizing the inventory management process - aka avoiding overstock and maximizing the usage of ingredients, is one of the top goals for restaurant owners. Consequently, one of the top features of a restaurant management system should be tracking the history of ingredient purchases and analyzing their consumption patterns. This feature will show you which ingredients are in high demand and need to be ordered in large amounts and which ingredients are slow-moving.
-Menu development and pricing
Your restaurant management software should allow you to calculate your recipe costs and help you set the menu prices. As ingredient costs go up and down, recipe ingredients change and new recipes gain popularity, you can't neglect the importance of recipe and price updates. With the restaurant management software, all changes can be done and tracked through a single dashboard, with high accuracy and ease.
How to promote your cloud kitchen and build credibility fast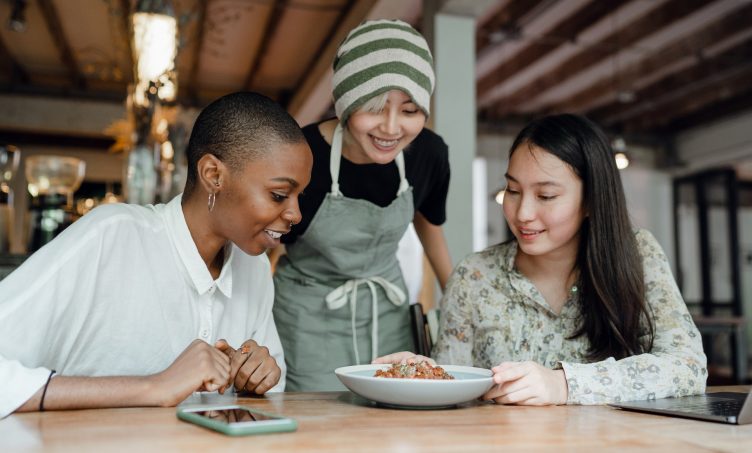 You can have the most advanced restaurant management software available in the market. But you won't feel its true power if buyers aren't aware you exist and don't register orders. Here are 7 ways to help you promote your online restaurant:
#1 Launch your food blog on your website
Blogs and articles are still the most popular format of content in the marketing industry, with 98% of marketers using them. Besides, businesses that run a blog get 55% more traffic than those who don't.

A blog will help you improve your organic rankings, get found by users easily, and show your expertise in cooking. You don't have to share your cooking secrets or the exact process of preparing your menu items. Here are a few ideas on what you can write about in your food blog:

1. Breakfast, launch, and dinner ideas,
2. Benefits and drawbacks of this or that food,
3. Healthy weight gain/weight loss ideas,
4. Easy recipes that people can cook at home, etc.

You can also check your most popular ingredients and recipes with your restaurant management system and talk specifically about them.
#2 Cooperate with food bloggers Instagram
Food bloggers have one of the highest engagement rates on Instagram. You can ask a food blogger to create an informative post and feature your restaurant in a natural way, with authentic photos. Another way is to ask for a series of stories. To understand which option is better, you have the right to ask the influencer to share their story/post stats - reach, replies, taps, comments, etc.
#3 Run your own food blog on Instagram
You can always pay food influencers to advertise your service. But if you launch your own Insta food blog, you will save money, build your own audience, and reap the benefits in the long run. For example, Foody is a delivery-only food service that is active on Instagram. They not only talk about their menu items and prices but also share interesting stats and facts about food, upload behind-the-scenes videos, etc.
#4 Open a Youtube channel for all types of videos
A picture is worth a thousand words. But videos speak louder. In case, 93% of brands got a new customer because of a video on social media.

Whenever you create videos for your Instagram or Facebook pages upload them to your Youtube channel as well. You will reach a new audience on a new platform without creating content from scratch, simply with the help of repurposing.

Here are a few video ideas:

-How-to videos (record how to prepare this or that recipe)
-Record a video of yourself talking about the benefits and drawbacks of different food
-Show behind the scenes videos
-List breakfast, launch or dinner ideas.
--Similar videos have millions of views on Youtube and it's a perfect chance to increase your brand awareness, subscriber list, and revenue in the long-run.
-Talk about food storage and hygiene best practices
-Draw attention to common cooking mistakes
-Share hacks to make life in the kitchen easier, etc.
When your Instagram contest has extremely simple rules (like, comment, share to your story), you can expect a lot of unqualified people to participate. But when you assign a clear task to users, then only really interested, high-quality accounts will take part. For example, as a food service provider, you may ask your followers to prepare the X recipe, share the photo to their story, and mention your account. Then you will choose the most beautiful photo and reward the winner. Cooking food and taking a nice photo requires time. So you will make sure that real food lovers will participate and you will get a ton of examples of user-generated content.
#6 Promote your offers at launch and dinner hours
Most people, especially those who work from offices, have their launch at around 1-2PM. And as a rule we have dinner at approximately 6-8PM. If your menu is suitable for launch and dinner, you can run your social media ads at specific hours and invite people to use your services. You need to run your ads at least 1-2 hours before the pick hours as people should have time to check out your menu and wait for the delivery.
#7 Reach out to companies via email and offer corporate launch boxes
If you are on a small budget and can't afford paid ads, you might want to use cold email outreach. First, compile a list of companies who have physical locations and find their email addresses. Write an email with a link to your menu and talk about your advantages. Don't forget to offer discounts for large orders.
"EagleOwl meets all our requirements. It has a very simple and easy to use interface, is very intuitive, and the flow is very easy to understand."
Get table reservations in just a few clicks!
Because a happy customer means good business. Here's how EagleOwl_Flamingo enables an easy table booking experience.
The demand for online food and beverages delivery is only increasing. It's estimated that the global cloud kitchen market will grow at around 22% annually and reach $201.1 billion by 2027. If you were still unsure about the profitability of the market, now you know it's one of the best markets to launch a business. And if you already own one, subscribe to a restaurant management system to facilitate your operations and use our promotion ideas to acquire customers.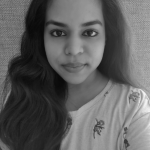 Ira Jain, Customer Success Manager, EagleOwl
Want tips on improving your restaurant efficiency, latest FnB news, etc. straight to your inbox?

Subscribe to our email newsletter!
The complete restaurant management solution
We are here to solve all your queries. Let's have a chat!
For annual plans and other cost-effective options please get in touch with us.