The itch to open a bar has been nagging you since your college days. As you grow tired of working your corporate life, you start to revisit the idea of owning and running a bar. But, where do you start and what to know before opening a bar?
→ Need help with profits in your bar? EagleOwl looks to add 25% to your bottom line by optimizing your backend. Find out how and get a demo now.
In this article, we'll be going through all the steps and tips on opening a bar. After reading this article, you should be able to determine whether opening a bar business is feasible.
3 Tips for Opening a Bar: What You Need to Know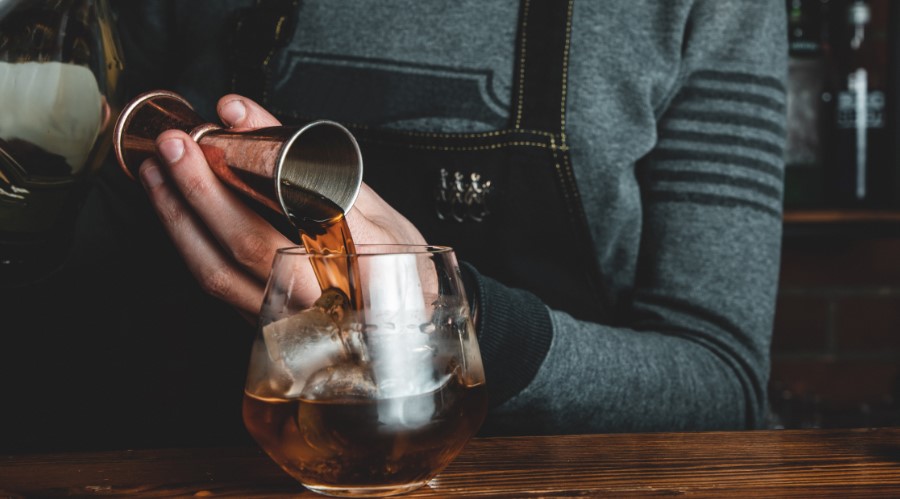 First and foremost, there are certain factors that you should consider before opening your bar. Knowing these will allow you to forecast problems before they happen.
A Sound Business Plan
It is reckless to just dive into something without a plan. In the same vein, opening a bar without a sound business plan is just a recipe for failure – an expensive one at that.
Write down all the major points that you want in your bar. First, establish the culture of your bar by writing down your mission and vision statements. Second, describe in detail the target market or demographic that you want to attract. Lastly, include all financing aspects such as capital expenditures, start up costs, proforma P&L's, and cash flow. In short, having a business plan will give you something to look back on in case your bar is not going where it's intended.
Commitment To Your Business
How much are you willing to sacrifice to reach your goals? Opening a bar will have you working from 8am up until the wee hours in the morning. Before opening your bar, you must be prepared physically and mentally to endure the work that lies ahead.
Skills to Operate
Opening a bar requires a lot of technical skills to operate. Ideally, you, as a restaurant owner, have to be familiar with bar operations in order to run it successfully. However, there is also the option to partner with an experienced bar operator to manage operations. One of the keys to success in opening a bar is to have skilled personnel in your organization.
Reasons for Opening a Bar
An overlooked step in opening a bar is the reason for opening in the first place. See the most common reasons for bar owners below. Are these part of your reasons for opening a bar?
Freedom from being a corporate slave. No more 9-5's.
Being your own boss.
Doing what you want, whenever you want.
Earning a huge profit. According to Investopedia, an average bar earns $25,000-$30,000 per week in the US.
Boredom with current occupation.
Having a product where you feel like there's a demand.
There are reasons that are better than others but none are wrong. Everyone has their own reasons for wanting to do something. However, some of the reasons you chose may have trade offs when opening a bar. For instance, quitting your 9-5 job may lead you to work more hours when opening a bar. A 9-5 job might become a 6am – 9pm job.
Potential Limitations When Opening a Bar
Before signing a lease contract on a location, take all the time you need to perform the necessary due diligence in the area. You need to take a look at these potential limitations for your bar before committing to anything.
Restrictions
Ask yourself, are there causes that might make some aspects of operations unavailable? For example, will the local government unit approve your establishment for a liquor license? Imagine having locked in a lease contract for a certain location but for some reason, the LGU does not permit selling liquor in that area. Depending on how your relationship with the lessor is, potential startup capital in the form of deposits might be lost.
In addition to licenses, shortage of supplies is also a huge restriction when opening a bar. A bar will have a hard time operating if their main liquor is hard to procure.
Excessive Capital Requirement
A bar opening checklist is nothing with a certain amount of capital. However, there should be a budget on how much you'll spend in doing so. Setting a limit of 10-20% above budget as your max should help in deciding if the location is for you or not. 
For example, if your initial budget in opening a bar is $150,000, then $180,000 should be the maximum spend you can afford. Not setting a budget for initial costs might put you in a hole where it's difficult to climb out from.
Local Marketing Opportunities
Bars have limited marketing opportunities because they are mostly local dependent. Drinks are meant to be enjoyed inside a bar and are not easily deliverable to faraway places. If the economy suffers in a country, the bar suffers as well because you are mostly dependent on locals. In addition, there's also a limitation to the staff you can hire as there's no way to reach more experienced people globally.
Finding your Niche: Different Types of Bars
Once you've checked all the pre-requirements in opening a bar, it's time to choose the type that you want to open.
Wine Bar
A wine bar is an establishment with a substantial list of wine that's sold by the bottle, the glass, or by taste. A section must have a place for customers to sit and enjoy their wine. A wine bar can also be a restaurant but the place where they taste and drink wine should be separate from the main dining section. Remember, an establishment with a list of wines isn't considered a wine bar if they don't have the characteristics mentioned above.
A good wine bar should offer a very unique wine selection. Do not serve wine that can be commonly seen in supermarkets. The more diverse your wine selection is, the more customers will be attracted to your wine bar. In addition, a good wine bar should have proper glassware. It is ideal to have proper glassware for each type of wine that'll be ordered. Lastly, the servers must be extremely knowledgeable on the types of wine. It'll be extremely disappointing to customers if a wine question isn't properly answered in a wine bar. The best wine bars have servers who know everything about their wine list and know how to serve them properly.
Cocktail Bar
According to a report by Market Data Forecast, the market for Cocktails is worth $86M during 2021 and is estimated to reach $1.6B by 2026. To start, a cocktail is an alcoholic beverage that mixes spirits with other ingredients. These other ingredients can be soda water, lemonade, herbs, and many more.
A cocktail bar serves primarily cocktails together with other drinks such as beer, wine, and liquor shots. It is usually manned by a mixologist or a bartender. In order to have a successful cocktail bar, it is important to hire an experienced mixologist and bartender. The mixologist will be the one who'll be researching and developing innovative cocktails while the bartender will serve as his protegé. The bartender will study the cocktails the mixologist will make and serve it to the customers.
Taproom
This type of bar is sometimes called a beer house, a brew pub, or a brewery. The taproom is a type of bar that serves all types of beers to its customers. It usually contains a bar and a huge space for indoor and outdoor seating for guests.
Taprooms usually serve a wide range of appetizers that go well with beer. For example, a food staple that's in almost all taprooms are potato wedges, mozzarella sticks, and other fried finger food.
In addition to the food, there's usually several forms of entertainment that can be placed inside the taproom. First, a TV to show any live or replayed sport program that will interest the customer. Second, the restaurant owner can place a darts board or a billiard table so customers can drink beer and play at the same time. Lastly, a space for live music. It is ideal that the sound system for the taproom be optimized so it won't be too loud for the customers.
Nightclub
This type of bar is the home of the party-goers. A nightclub usually has a huge space to operate with a dance floor and an awesome sound system. There's usually a DJ playing every hour to pump up the customers.
A nightclub is usually separated via a regular section and a VIP section. The VIP section tends to have their own servers while the regular section has everyone standing and they get their drinks at the bar.
Other Types of Bars
There are other less popular types of bars that you can open. Examples are a Karaoke Bar, a Gentleman's Club, or a Music Bar. The only thing you have to remember is that most bars serve food and alcohol.
Bar Pre Opening Checklist: 7 Things You Can't Ignore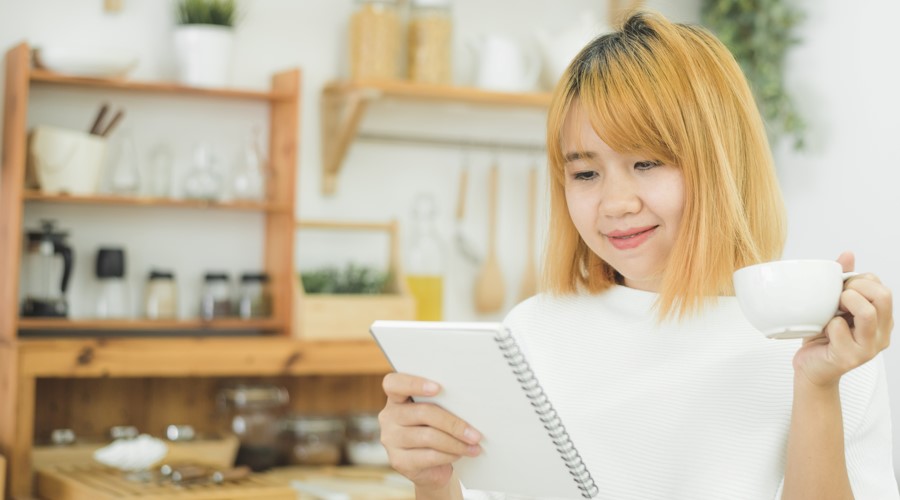 Once you've decided what type of bar you want to open, it's time to take care of the things needed to operate.
Organizational Structure
Before anything else, decide which type of business entity you'll be applying for. For bars, it is recommended to set up your bar as a corporation. These types of business are their own entity and have limited liability to the business.
Other options are a sole-proprietorship or a partnership. These are not recommended when opening a bar as you'll be personally liable when something goes wrong with the bar.
Bar Name and Trademarks
The bar name will serve as your identity throughout the life of the business. It is important that you think it through before deciding as a rebrand might get expensive in the future.
After deciding on a name, check on your local trade industry if it's already taken. If it's not, file for a patent on the name immediately so it won't be taken by somebody else.
Creating and trademarking the bar logo is the next step after filing a trademark for the name. Make sure that you get the copyright to the logo before filing to avoid any problems in the future.
Location of your Bar
One of the primary factors for the success of your bar is its location. Having the perfect location for your bar will immediately give you a step ahead of the competition.
See below for the primary factors that you need to consider before choosing a location.
Size of the property. You need to decide how big of a bar you would need. If you're building a nightclub, you might need a property of at least 1,000 square meters of lot area. Other types of bars have different size requirements so make sure you choose a property that fits yours.
Lease rate for the property. Coinciding with the size, you have to decide if the rate for the property can be made up with your projected sales. A general practice from some industry experts is that if you don't believe you can make up your rent with sales during the first four days of operations in a month, the rate is too high or customers don't visit you enough. Create a spreadsheet and compare that rate per square meter and decide which location is best for you.
Commercial Zoning. It is important to check with your local government if the location you chose permits the opening of a bar.
Target Market. Depending on the type of bar you'll open, make sure to do your proper research on potential customers in the area. Ask yourself, "will opening a nightclub near a school attract the customers I want?"
Obtain Permits to Operate
As soon as you finalize your corporation and location, it is now time to obtain all permits needed to open and operate your bar. First, you'll need to obtain a business permit in order to operate legally. Second, since you're operating a bar, you need to apply for a liquor license in order to serve alcohol. Lastly, other necessary permits such as sanitary permits, locational clearances, and fire safety permits must also be obtained.
Do not overlook this step as not obtaining permits will cause your bar to shut down. Check out this comprehensive guide by Business News Daily on how to obtain the permits in the US. On the other hand, here's a link to an article that outlines the necessary licenses to open a restaurant in India.
Aesthetics
It is a requirement for bars to have a very good design. Customers tend to gravitate towards a place that's extremely well thought out and designed. In addition, make sure that your furniture compliments your design. Out of place furniture is a turn off for every visiting customer.
We recommend hiring an interior designer for your bar. More expenses will be incurred but it's a necessary step in order to create an unforgettable experience for your customer.
See an example of a bar with a very bright design. Lights are very well placed and bring in a very welcoming ambiance to the bar.
Hiring the Right Staff
A bar is only as good as its staff. First, you'll need to hire a great bartender. Do not skimp on this step and take all the time in the world to interview all candidates. In addition to the bartender, your bar should look into hiring a great mixologist. The mixologist is the one who takes care of all the R&D in your bar. Coming up with unique drinks from time-to-time will keep your customers coming back for more. To round up your staff, look to hire a bar manager, waiters & servers, cashier, kitchen manager, and kitchen staff.
Skill is a good trait to have for candidates but we believe that fit should be prioritized more. Skills can be taught while fit cannot. If you find the perfect combination of both, that's your cue to hire that person.
Getting the Right POS and RMS for your Bar
Investing in a POS system for your bar is necessary to streamline operations.
With a POS, here are some things that your bar can do with ease:
Compute the bill of every table with ease.
Customers can choose from different payment options.
Have a record for all products sold daily, weekly, and monthly.
Implement loyalty programs for customers.
Optimize your costs and help increase net profit.
Final Thoughts
Opening a bar can be difficult if you don't know what you're doing. Follow the steps we've outlined above so it can serve as a guide when you've decided to open your bar.
Bars are capital extensive but can potentially bring in huge amounts of profit due to the high margin in alcoholic drinks.
Get table reservations in just a few clicks!
Because a happy customer means good business. Here's how EagleOwl enables an easy table booking experience.