In 2020, 110,000 eating and drinking establishments closed their operations in the United States due to the pandemic. In addition, 87% of surveyed restaurants reported an average 36% drop in revenue (source). While the worst phase of the pandemic appears to be over, restaurants should have a fresh look at their marketing foundation and follow new innovative restaurant ideas.
We researched hundreds of ideas implemented by restaurant owners all over the world and here are the tactics we want to share with you: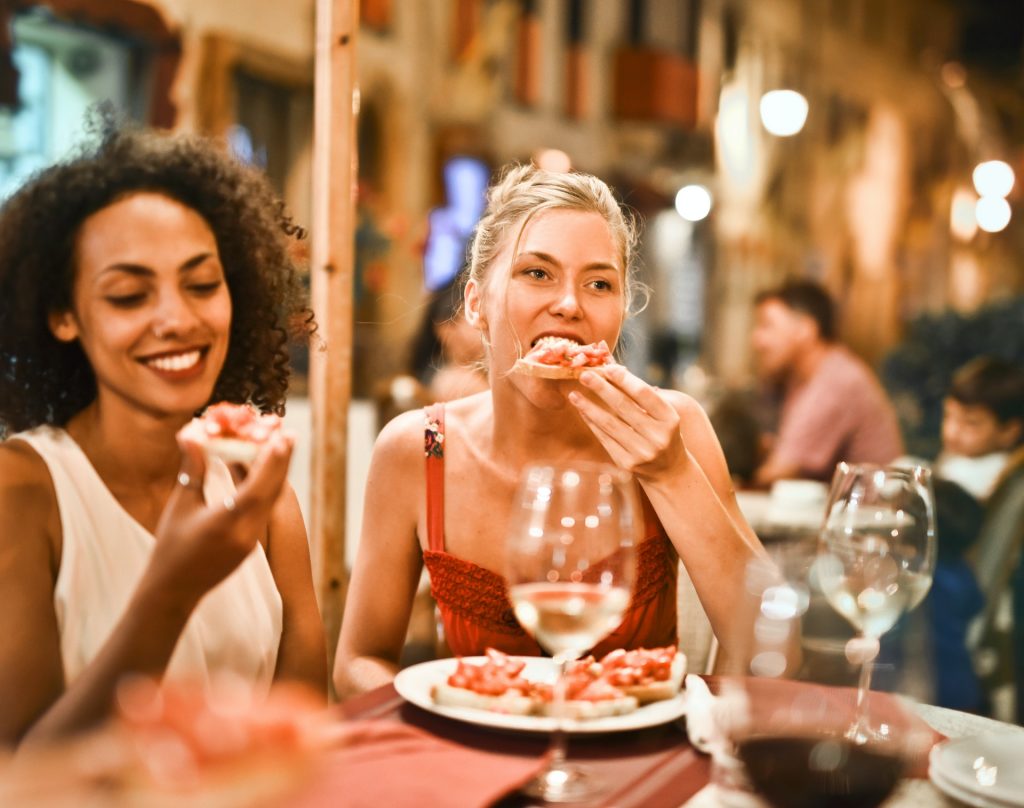 7 new innovative restaurant ideas to build a solid marketing foundation
#1 Set up a special theme for your restaurant
Have you heard of the world's first undersea restaurant in Maldives surrounded by water? What about a restaurant in Spain on top of a volcano? Or would you like to have dinner at The Airplane Restaurant in Colorado Springs?
Well, setting up and maintaining a similar theme might cost you an arm and a leg but you will attract high-end customers who love unforgettable experiences.
However, setting a special atmosphere doesn't have to cost millions or hundreds of thousands of dollars and require expensive maintenance fees! You can pay a one-time fee for your special interior design. For example, Seven Kingdom is a Game Thrones-themed cafe & grill in India.
You can choose a special theme centered around a film, football club, art movement and make it a top destination for a group of fans. One tip here. Don't go for a very specific theme as your target audience might turn out to be too small.
#2 Employ self-service kiosks and reduce labor costs

Source: Unsplash
If you have visited a McDonald's restaurant, you have noticed they combine self-service kiosks with real employees who register orders. What benefits do they provide? Digital kiosks:
Register orders accurately without human errors,
Reduce labor costs (no vacations, no days off, no employee benefits),
Allow you to change menu items and prices instantly while changing printed menus is more costly,
Help you upsell customers based on the selected items (e.g. extra slice of cheese with hamburger),
Give you the freedom to include only your profitable and popular menu items so your customers buy what you want them to buy,
Help you avoid long queues and long service time,
Give your employees the opportunity to move to more creative tasks rather than completing a repetitive task.
This tactic was one of the imperative and innovative restaurant ideas during coronavirus as it allowed to avoid face-to-face communication between the cashier and the buyer. But even when the restrictions are all over, you will still experience the benefits mentioned above.
#3 Combine the cuisines of different continents
Ever thought about trying a Mexican chicken taco with a Thai peanut dressing? Or short ribs with Mexican cheeses and Korean BBQ sauce? There is a restaurant in the United States that combines the best flavours of Latin and Asian kitchens and introduces them in a new light. And it's one of the innovative restaurant menu ideas that only experienced business owners and chief cooks would dare try.
If you love experimenting with new recipes and have the financial resource to run experiments, then this strategy might be ideal for you. You will attract not only high-end customers but also food lovers and tourists from different continents. Last but not least, it will be very hard for your competitors to build a similar restaurant and you will be the only business offering that unique combination of cuisines.
Here we have a separate blog post dedicated to creating new recipes and turning them into profitable menu items: How to Create Recipes: The Process of Adding New Menu Items
#4 Reimagine popular food into a new form
Pizza in a bowl…
Shawarma on a plate…
Sub sandwiches turned into salads…
There are so many options you can turn popular food and drinks into new menu items that people haven't even thought of. This tactic is safe and almost guaranteed to work because you offer the same flavor, the same ingredients but in a different form. Copying your ideas might be easy as well but you should always have your little cooking secret that will make your visitors come back.
So if you were looking for innovative ideas for fast food restaurant, this tactic is for you. It's meant for making people's life easier and helping them have a quick launch with a slightly interesting approach.
Read more on this topic here: Menu Analysis Tips for Fast Food Restaurants
#5 Become a top destination for dog lovers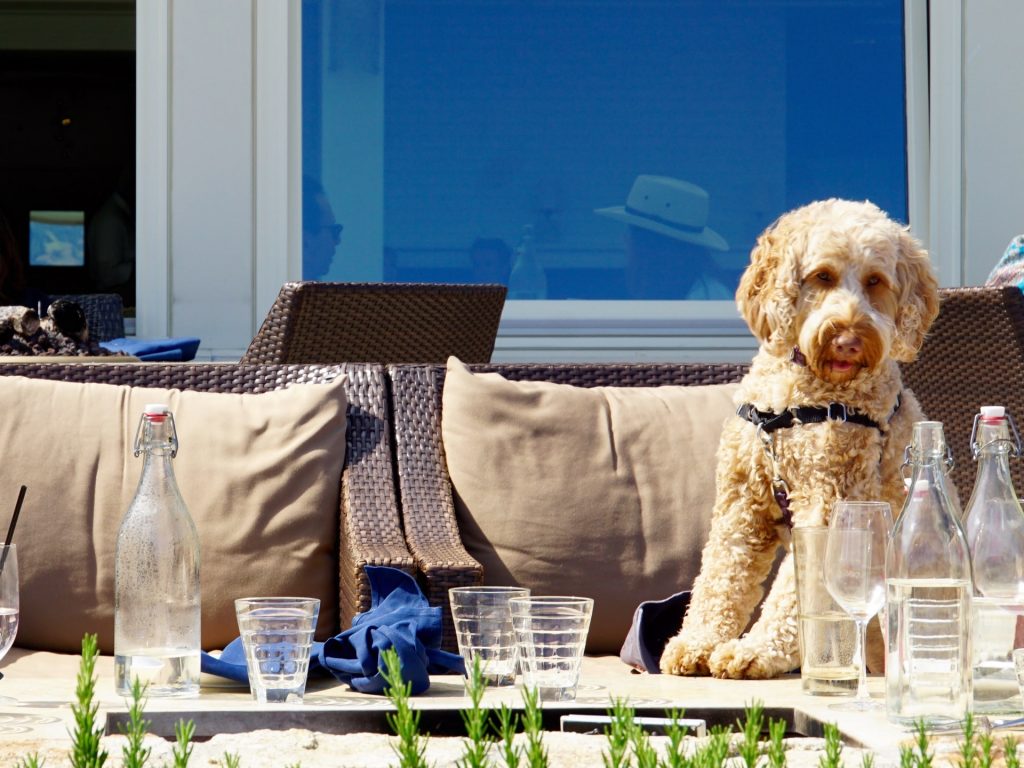 Source: Unsplash

According to the 2021-2022 APPA National Pet Owners Survey, 70% of households in the United States own a pet. Dogs are the most popular pet among Americans, leaving cats, birds, and freshwater fish behind. 
While most restaurants don't allow people to eat with their dogs, your business can attract millions of dog owners who want to treat their dogs. You can get listed on websites such as Bring Fido and show you are a pet-friendly place. Besides, you can create a menu special for dogs (chicken breast, burger, bacon, crunchies, etc) and increase your sales.
However, you should admit that some people just don't like dogs or are allergic to them. So you might lose customers who would otherwise visit your restaurant. To avoid similar situations, you can have one or two dog-friendly days so you don't offend any of your customers.
#6 Provide a coworking space along with meals
As the freelancing industry is growing, offering a coworking space deserves a spot among innovative restaurant service ideas.
According to Coworking Resources, 5 million people will prefer working from coworking spaces by 2024. It's a 158% increase compared to 2020! So if you are a dinner-only restaurant, a cafe or a quick service restaurant, then you might think of turning it to a coworking space as well. For fine-dining restaurants, this is not a good idea as your coworking space wouldn't align with expensive dishes, affluent visitors, and elegant interior.
However, you should consider how much space you have and which business model is going to best serve your needs.
You can create work packages for freelancers and charge a daily or monthly fee that will include a reserved seat, X hours of internet, free parking, unlimited coffee, etc. In addition, you may also offer an a la carte menu for the launch break.
#7 Join apps that sell restaurant leftovers at discounted prices
According to Notch Ordering, 34% of food is wasted by US restaurants. 12% is wasted in the pre-consumer stage (e.g. gets spoiled), while 22% – in the post-consumer stage.
In addition to the fact that wasted food hurts your profits, it also hurts the environment. That's why people have found a technological solution to this problem.
Food for All and Too Good to Go are only two examples of apps that connect restaurants and stores with food surpluses to hungry customers. By joining these apps, you solve multiple at once:
Avoid throwing the food, even if your visitors have already paid for it,
Give other customers the opportunity to try your dishes at discounted prices and maybe they will become regular customers,
Contribute to sustainability: reduce trash in your restaurant and in your environment,
Sell your products (that you would otherwise throw away) and make a profit or at least break even,
Show that your business is environmentally friendly and you will attract an army of nature and food lovers.
Food for All operates in Boston and New York. Restaurants in these cities should provide at least a 50% discount so their offer is visible on the platform. Ultimately, people can buy food for as little as $3 and reduce wastage.
Unlike Food for all, Too Good to Go is available in 15 countries and saves more than 200,000 meals every day.
Regardless of where your business is located, you will definitely find an application that provides a similar service in your local area. It's one of the innovative ideas to promote restaurant as well as turn that idea into profits and a kind deed.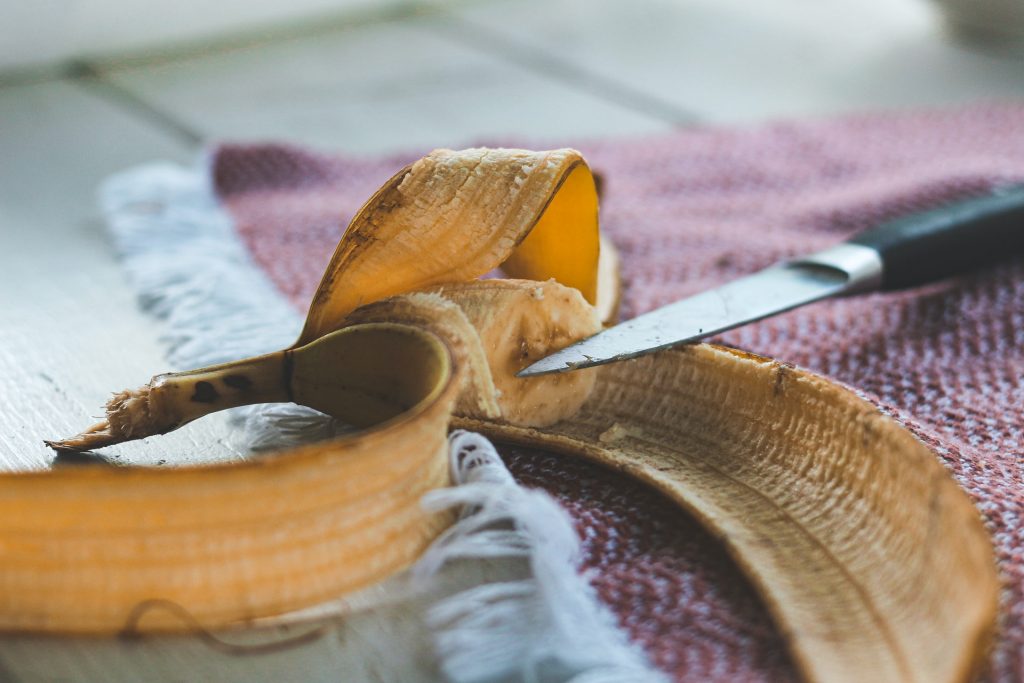 Read more on this topic here: 4 Ways to Become Zero Waste Restaurant in 2021
Summary
Innovation is not only about technological solutions that you use but also about supporting trending movements and looking at old tactics from a fresh perspective.
EagleOwl is ready to be part of the tech stack you use for your restaurant and help you
Track your inventory,
Optimize new orders from suppliers,
Add and edit your menu items,
Reduce food wastage,
Analyze customer orders,
Generate reports.
If you'd like to talk about tech and food trends and EagleOwl's role in your restaurant growth, we are available for a quick call.