Looking to start your own restaurant in India? Wonderful! With a rapidly expanding economy, India is an excellent country to establish a small or medium-sized business.
However, diving into the unknown can be tricky. Starting your own restaurant in India involves many steps. If you miss one, then problems surface down the line. So, we put this article together to guide new entrepreneurs about how to start a restaurant business in India.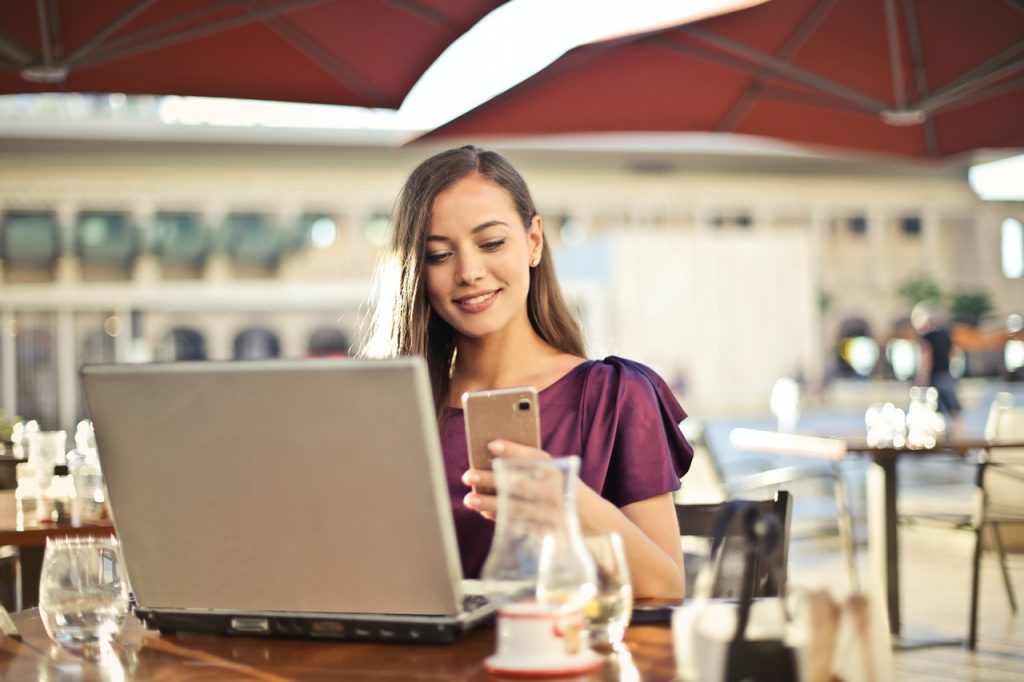 Let's get going!
Laying The Groundwork
First, identify your restaurant business model in India. Four core factors determine your food business's model:
• Market potential
• The available budget
• The restaurant's food items
• Your staff's capabilities
Based on your establishment's design and layout, there are three main business models for you to choose from. Firstly, there is the minimal- expenditure-minimal revenue model. These restaurants include food trucks, cloud kitchens, and dark kitchens.
As you increase your investment, your returns increase too. This brings us to mid-range models – cafes, bakeries, and casual dine-ins, which encourage a moderate stream of revenue. Lastly, fine dining places require high investments – but they offer the greatest returns.

You may read also our guide: How To Start a Franchise Food Business In India
Write Your Restaurant Business Plan

After deciding on your eatery's general business model, it's time to focus on the finer details. Start by identifying your target demographic. It is an important component of your restaurant business plan to estimate the Average Cost per Customer (APC).
After determining the target audience, you need to figure out a scheme to attract them. This involves establishing your restaurant's selling points and your engagement strategy. Think of characteristics that make you stand out from your competition.
Determine the costs involved
The next milestone is to determine the expected initial expenditure in setting your restaurant in India up. Restaurant expansion is accompanied with increased costs, so ensure that your model is variable.
An eatery's major cost is food, primarily the raw ingredients. Food expenses typically total up to a third of the menu expenses.
Next, there are the overhead costs. Overhead costs involve costs other than the food and labor ones. So, the building rent of your food place is an example of an overhead cost. Other examples include interior design costs, kitchen equipment costs, licensing fees, advertising charges, and Point of Sale (POS) costs.
Securing Funding
After determining the total expenses, you must move on to securing funding. In India, the initial valuation of establishing a restaurant can range from ₹5 lakhs to ₹2 crores.
Of course, the economic principle suggests that the higher the risk, the higher the profit. But, spending a lot of money on an unknown venture can turn into a sticky situation. So, it's better to assess your food business model before getting started.
The first option for funding is self-finance. Entrepreneurs with enough bank balance can take the route of self-finance. If you're not sure about financing all the expenses, consider a collaboration with a partner. It can reduce your financial burden and also minimize the investment-related risks.
If you don't have enough capital for self-finance, loans are another viable option. Some options for a loan source are your local bank or a willing investor you know personally.
Another option for funding is Venture Capital or Angel investment. These are investors searching for promising business ventures to finance. They conduct a thorough assessment of the developmental perspective, standard, and expansion potential of your restaurant model.
However, first-timers often find it challenging to convince these Angel investors. So, it is best to do your homework on how to persuade them, before reaching out.
Deciding On A Location for your Restaurant
• Assess the competition before you lock into a locality. Assessing rival businesses and identifying their consumer base helps accurately determine the average profit and costs.
• Watch out for fire safety norms and ensure the establishment complies with them.
• Make sure that there is a properly working commercial electricity connection available in your area.
• Determine your target audience and their mode of transportation – make sure that there is enough parking space to accommodate everyone.
• Try to secure a place on the ground floor – it's more accessible, leading to higher footfalls.
• Focus on your restaurant being visible and easily accessible. Places right in front of the road perform better in terms of footfall.
• Furthermore, avoid developing your establishment in a locality where people don't drive by.
• If the place is underserved, make sure that the resident population can afford the offered food items. Developing places are affordable locations, if you're on a tight budget.
• Research your target audience. Learn about their food preferences and their spending power. Apps like Zomato can help you with this.
• Proper hygiene is critical, so check for pest control and garbage disposal service availability.
• Eateries consume a large amount of water, so ensure an adequate water supply.
Getting The Necessary Licenses And Permits
The restaurant's placement dictates what state or federal licenses and approvals you might need. We put together this list of permits and licenses to help you learn how to start a restaurant business in India
• You'll need to secure a professional tax license to hire salaried employees. Food places where employees earn north of ₹10,000 need to pay the tax every month.
• Liquor licenses are costly and take time to acquire – apply for a liquor permit early.
• Business registration can be tricky – it's more efficient to get a CA on board to sort out the tax reports and accounts, etc. Before going live, you need to get your business approved as a Pvt Ltd or a joint corporation – decide on it and have your business registered.
• Getting your restaurant started demands a No Objection Certificate (NOC) from a minimum of three entities adjacent to the food place.
• You also need to acquire the municipal corporation's trade license. It costs ₹5-10K, subjective to the scale of your food place.
• Restaurants must have a GST registration that's specific to their state.
• Food businesses require licensing from the Food Health and Standards Authority of India (FSSAI). Your restaurant's FSSAI license will cost ₹5-10K.
• For the sewage and garbage disposal systems of your restaurant, you must get environmental clearance from the State Pollution Control Committee.
• You might need to secure a music license and lift clearance. These licenses are subject to the business model and the location of the food outlet.
• Some states demand an eating house license and a signage license.
Getting Your Product Ready
If you're a newcomer in the food services industry, it's best to get a food consultant on board to curate the menu of your food outlet, or consult professional chefs. Curating a menu is vital to determine the production plan, ingredients, utensils, and equipment that your kitchen needs.
Arrange Suppliers & Vendors For Your Restaurant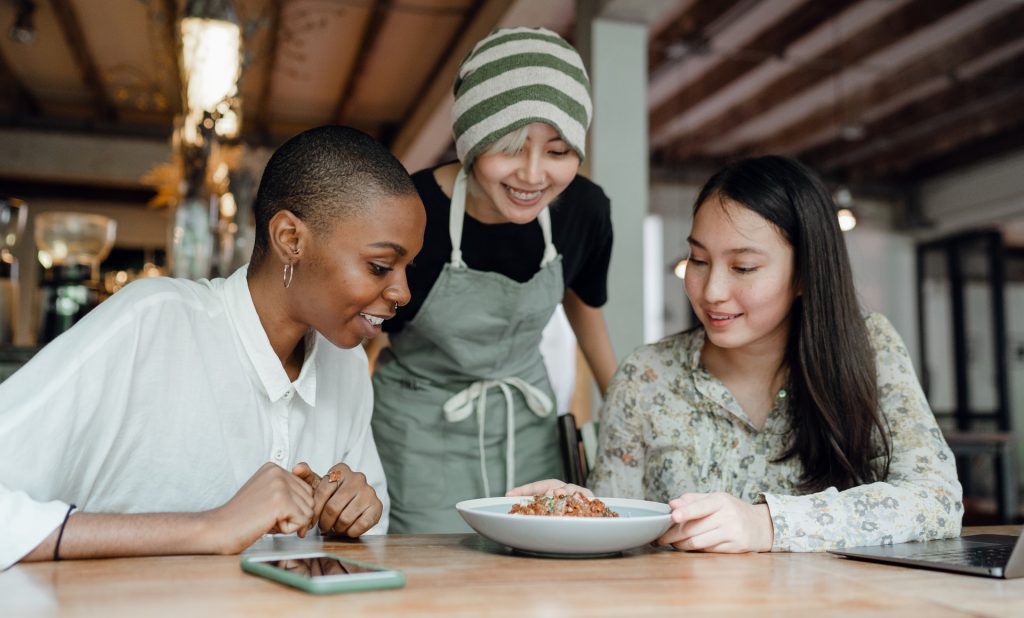 After you have determined your restaurant's equipment needs, get in touch with sellers to source them. To guarantee smooth sailing once your restaurant is live, it's essential to have reliable vendors and food sellers. You should have two to three suppliers for each category at a minimum, to help you compare the rates. Also, it secures fallback options.
Install The Right Technology At Your Restaurant
When it comes to setting your food business up, don't overlook the benefits of digital technology. A functional Point of Sale (POS) system enables you to simplify the restaurant workings and is worth investing in.
Choose Your Employees
Before going live, you absolutely need a team to help manage your operations. You'll need waiters, kitchen staff, management team, service workforce, etc., to make up your workforce.
There are different ways to source quality talent. Like:
Using your network
If you're unsure where to source employees from, try talking to your professional friends and acquaintances. Perhaps they can recommend some candidates. You can also ask your family to refer potentially qualified candidates. Alternatively, if someone from your family and friends circle is qualified themselves – e.g. for managing and HR positions – get them on board.
Consulting external sources
Entrepreneurs new to the food industry may lack the connections to source talent directly. If this is where you're at, then don't worry. You can set up job ads in newspapers and social media platforms.
LinkedIn is also a potential source for talent, or you can employ an external business consultant or a partner who knows how to successfully start a restaurant business in India.
Set Your Restaurant Opening Day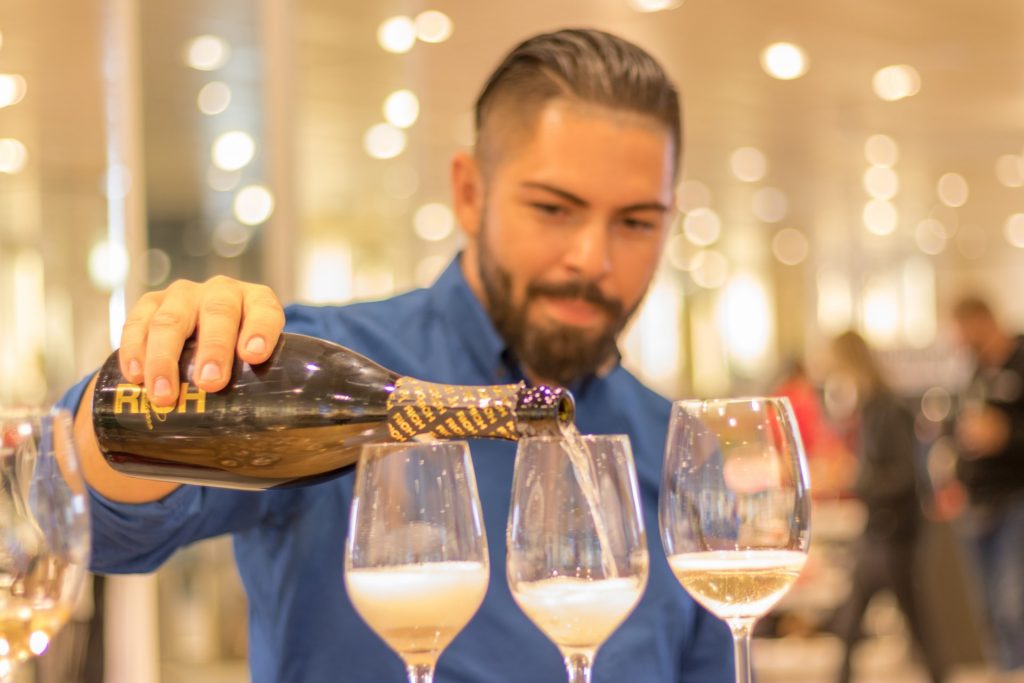 Well, now that you've got everything covered, it's time to go live. While on the subject, try and think of an Indian restaurant tagline to up your game. Once that's finalized, invite a few people from your close circle for a soft opening and have an opening day party. It's time to get started!
We hope this guide was helpful in learning about how to start a restaurant business in India. If there are any more points you'd like to see included, let us know.
Without an all-in-one restaurant management software which manages your restaurant operations, menu, vendors, inventory and finances it would be very difficult to start your business.
EagleOwl offers a free demo for restaurants and kitchens in all sizes.