As a restaurant owner, you may face a wide array of business challenges as long as your restaurant is operating. How do I increase sales? How do I make a profit? What's my ideal cost of goods sold? How do I lower my operating expenses? Are my permits ready to go?
These are good initial questions but the best question to ask is: What are the short-term and long-term goals for my restaurant?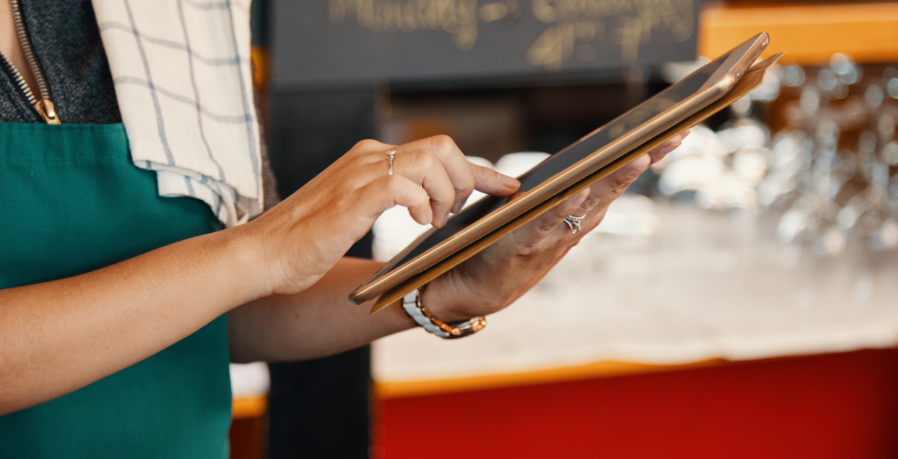 Restaurant's Tangibles and Intangibles
Two things that a restaurant operation has to look out for are its products and service. These two go hand in hand and if one is poor, it's usually a sign that a restaurant is not mature yet. A restaurant with really good food but lacks quality customer service will be regarded by many as not a recommended place to go to. On the other hand, if you do have exceptional customer service but your food is sub-standard, the chances of customers going and returning to your restaurant is also close to zero. To be able to operate a successful restaurant, both your products and services must be of high quality as these two will be the main factors whether your customers will come back or not.
→ EagleOwl's data driven solutions help you optimize your restaurant profitability by up to 25%. Request Your Demo Today and see how it works. No CC required
Short Term Restaurant Goals For Tangibles and Intangibles:
1. Increase the Number of Sales of a Newly Launched Item by (XX)%
As you operate your restaurant, you will be constantly engineering new menu items that you believe will be a hit for your customers. As the number of new menu items arises, it is important to track how they're doing.
2. Create Marketing Promotions for Best Sellers to Increase Sales by (XX)%
There is always a possibility of your customers getting tired of eating the same food. The food industry is very much alive and there's a lot of competition out there. Your customer may always want to try a competitor just for testing something different. Your goal is not to let them go to this point! Make sure you have promotions running from time to time and set goals for different products to see which one works or not.
3. Set a Target of (XX)% for Quality of New Hires
New hires are usually evaluated every three and six months. The purpose of the third month performance review is to let the employee know how they stand after you've seen how they work during the probationary period while the six month performance review will be the basis whether an employee will be promoted to a regular employee. Getting quality hires will help a restaurant limit turnover rate, which will in turn limit labor costs. Training new staff will incur lots of costs (while also losing opportunity costs!) and these are costs that you could've used in other departments. To grade this metric, get the performance reviews with the score you've set as "Good" and divide it against the total new hires for a certain period – that's your % of quality new hires.
Long-term Restaurant Goals Examples for Tangibles and Intangibles:
1. Conduct Menu Engineering to Increase Sales by (XX)% Year-On-Year
Menu engineering is the overall study of your products' profitability and popularity together with placing them strategically on your menu to motivate customers to buy. Using the data that you'll get from the previous year to use on the current year will give you everything you need in terms of what items to promote, what items to up-sell, and more.
2. Lower Employee Turnover Rate to (XX)% Year-On-Year
High employee turnover will cost your restaurant money and at the same time can cost you good employees. Having a system in place for the hiring, managing, and training of employees will go a long way to lower employee turnover. Our short term goal of hiring quality new people is a key to success for this metric. Once you know who these quality hires are, do everything in your power for them to grow with your company. Creating an excellent workplace culture is important to retain employees. Make them feel welcomed and comfortable, support them by enhancing their skills so they can do their job properly. To compute your turnover rate, you need the number of total employees for the year and the total terminated employees for the year. Next is to divide the total terminated employees by the number of total employees and multiply by 100 to get the percentage. To take this a notch further, you can then categorize your employees into "Good", "Better", "Best" and calculate the turnover for these categories. By doing this, you'll be able to see how much of your key employees are leaving.
Finances
The main idea of tracking your finances is to measure the overall healthiness of the company. The finances of a restaurant are widely considered as its backbone as it can easily make or break your company. For simplicity's sake, a restaurant operating at a profit might be considered a success while a restaurant operating at a loss might be considered a failure. This is true in most cases and decisions have to be made along the way that will help with your bottom line. This is where setting your goals will come In and will help make these decisions for you.
Short-term Restaurant Goals Examples for Finances: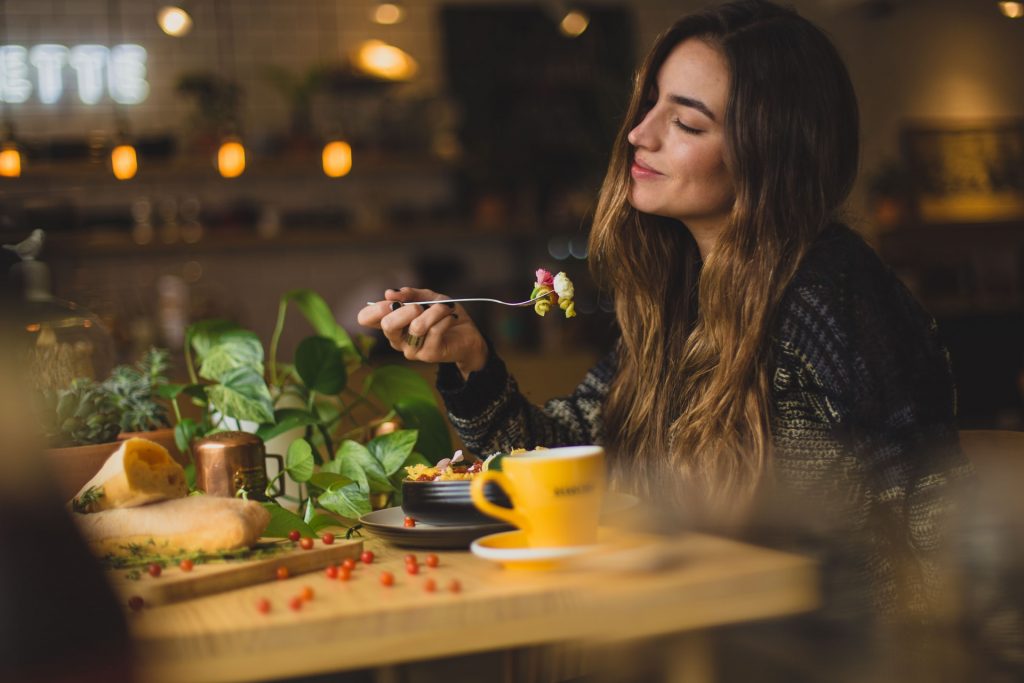 1. Increase Monthly Sales by (XX)% vs. Previous Month
There are two ways where you can apply this goal. First, whenever the restaurant achieves an all-time high number for a month, you challenge the team to beat that by setting a short-term goal. The other application is whenever the restaurant hits a low number, set another short-term goal for the team to achieve.
GOAL: To Increase Monthly Sales by 5% versus Previous Month
KPI
JULY
JUNE
%
ACHIEVED?
SALES
$10,000
$9,000
11.1%↑
Y
2. Increase Average Check by (XX)% vs Previous Month
Your average check is the total amount your customer usually orders. This can be computed by getting your total sales and divide by the total transactions for a selected period. Increasing your average check is directly proportional to increasing your sales. A $5 increase in average check can significantly increase revenues for your restaurant. Setting this short-term goal can go hand In hand with an incentive for your cashiers & servers. They will be the ones primarily responsible for achieving this goal as they'll be the ones who'll be upselling the products.
GOAL: To Increase Average Check by 5% versus Previous Month
KPI
JULY
JUNE
%
ACHIEVED?
SALES
$60
$56
7.14%↑
Y
3. Limit Wastage to (XX)% versus Total Purchased For A Month
Knowing which product to promote and to cut is very helpful when you're looking to cut costs and gain more profit. Keeping wastage at a low rate is a good way to control your costs. Keeping your wastage low will help the restaurant in limiting over-ordering and you'll see whether they're over-producing finished goods.
GOAL: LIMIT WASTAGE TO 2% PER TOTAL PURCHASED FOR THE MONTH
KPI
JULY WASTAGE
PURCHASED
%
ACHIEVED?
WASTAGE
2,000
150,000
1.3%
Y
4.Lower Electrical & Water Consumption by (XX)% versus Previous Month.
For a restaurant to achieve maximum profitability, it must also take into part the savings it can get from lowering the expenses. Setting short-term goals to lower some of your variable expenses can go a long way towards helping your bottom line.
GOAL: LOWER ELECTRICITY AMOUNT BY 3% COMPARED TO PREVIOUS MONTH
KPI
JULY
JUNE
%
ACHIEVED?
ELECTRICITY
25,000
22,500
10%↑
N
Long-term Restaurant Goals Examples for Finances:
Your long-term goals are an extension of your short-term goals. Working towards something small will always lead to something big.
1. Increase Yearly Sales by (XX)% versus Previous Year
Looking at your yearly sales will give you a baseline and a target. Once you've operated for at least two years, you will see what your yearly sales number should look like and what target is realistic to achieve.
GOAL: To Increase Yearly Sales by 12% versus Previous Year
KPI
2020
2019
%
ACHIEVED?
SALES
100,000
80,000
25%↑
Y
2. Achieve a Year-On-Year Growth of 10% in the Next Five Years
Setting targets well into the future can help the restaurant plan for its future. They can make decisions whether the revenue they'll get as planned will have an impact on new projects. As a restaurant, seeing your growth for five years can help them decide on whether to invest in a commissary as the sales and number of stores grow with them.

GOAL: Achieve a Year-On-Year Sales Growth of 10%
2018
2019
2020
2021
2022
2023
ACHIEVED?
80,000
100,000
103,000
112,000
118,000
125,000
N
25.00%
3.00%
8.74%
5.36%
11.61%
Average:
9.61%
3. Keep Total Wastage for the Year Below (XXX) and Limit Wastage to (XX)% versus Total Purchased for the Year
Keep your short-term goal for wastage and enhance them with your long-term goal. Overall, it will have the desired impact on your costs.
GOAL: KEEP TOTAL WASTAGE FOR THE YEAR UNDER 30,000 and UNDER 2% of TOTAL PURCHASED
KPI
2020
PURCHASED
%
ACHIEVED?
WASTAGE
23,000
1,400,000
1.6%
Y
Conclusion
The restaurant industry is a very difficult vertical to penetrate. The competition is at an all-time high with a bevy of new restaurants opening day by day. It doesn't even take into account the work needed to be done to build and operate a restaurant. Despite the challenges, it doesn't mean that you cannot be successful in this industry. One key to success is to set up short-term and long-term goals for your restaurant and evolve with the times. These goals will be there to help you make an informed decision when the need arises.

---
Are you looking for a better system to make data driven decisions for your restaurant and maximize your profits? Click below to set a free consulting call with our specialists.