You may be wondering what a franchise is – a word we hear quite often in the food business world.
Franchises are businesses that allow franchisees to operate using franchisors' names and models. In a franchise business, you practically own the company, but you have to follow a set of rules and regulations presented by the franchisor.
A franchise is the given right and license to reopen an existing business. A franchisee runs it under the brand name of a national or multinational company. Starting a franchise can be ideal if the brand already has loyal customers frequently supporting it.
Basically, franchisees adopt the entire model of the franchisor, ranging from the pricing to the marketing/branding. Once approved, the franchisee benefits from the franchiser's brand and the other resources such as logistics, accounting, and professional consultancy.
→ With so intense competition, a new food business can't survive without optimizing food costs, reducing wastage, and tracking data-driven recommendations. Click here to get a demo now with EagleOwl.
Advantages and Disadvantages of Franchise Food Businesses
Advantages –
Higher success rate than start-ups
Low failure rate
Better finance security
Reputation as a franchise is already a well known established name
Loyal clientele
Disadvantages –
Little room for independency
Share of profit with the franchisor
Rules/regulations which must be followed specifically
The reputation of another franchise can affect yours
Heavy start-up expenses
Ongoing royalty costs
Statistics in the Indian Food Franchise Market
After introducing the basis of franchises, what are they like in India? Statistically, the Indian franchise market was estimated to be $50.4 billion in 2019, with a very active growth of 30-35% yearly. At this rate, it is said to reach $100 billion by 2024. After the U.S. and China, India is the third-largest consumer market. But a major key player to the growth of India's success in the United States. Since India is in high demand of services/products of top grade and standards – it is in business with the States regarding franchises, which shows a very receptive response.
Franchising in India covers many, many spheres, with no exception of staying behind. Whether it is retail, food chains, hotels, or even medical. Due to India not having a law regulating franchising, those interested in establishing a venue or franchise will ultimately be governed by a number of national, domestic, and regional rules and laws that need to be evaluated from that said region or state. (A good example of this would be meat, even more specifically, beef. Due to religious and cultural reasons, beef is illegal in certain regions/states in India. Therefore investors must be knowledgeable regarding the food franchise before jumping in.)
India is a prime nation to set up a franchise in. With a population of 1.3 billion people and taking place as the 2nd largest franchise globally – the possibilities are endless. Because of this, many international markets have entered India. Businesses such as Baskin Robbins, McDonald's, Burger King, Zara, H&M, KFC, etc., allow 1.3 million people in India to be employed.
Most fast-food joints are the prime success of all the franchises. Subway is an excellent example of this, with more than 45,000+ franchises scattered all over India.
Being a franchisee, you must know about your financial standing. You will waste a lot of time finding and searching for franchise opportunities without knowing your budget limits.
It is best to prepare your net worth statement before deciding to become a part of a franchise business. Prepare a list of your assets and liabilities. The difference between your assets and liabilities is your total net worth. Your franchisor will require this information from you as they set their minimum net worth requirements.
Always consider beyond the minimum buying requirement of the franchise, listed as registration fee and equipment cost. Do not ignore the costs that involve marketing and advertising activities. You need a significant amount of money to survive on break-even point and the initial loss period before your business actually starts hatching the profits. Do a detailed self-check. Dig deep; analyze yourself whether you're a rule follower or not. Self-reflection is definitely required here. If you are not good at following rules, then don't go for a franchise.
Agreeing to follow the terms and conditions of the franchisor is somehow different than practically following them. Critically evaluate the following questions:
Do you understand what it means to operate a franchise under its terms?
Will you be comfortable in following those terms?
Do you have a prepared business plan to run a profitable franchise?
Franchisees are not creators, but they're great implementers.
Franchising, at its core, is interdependent. The success of the franchisee directly affects the success of the franchisor, while the failure of the franchisor will also reflect on the franchisee's business. Steve Olson of Franchise Update has said, "The relationship [between a franchisee and franchisor] is very co-dependent. The franchisor can only succeed if the franchisees are successful."
For this reason, it is important for both franchisors and franchisees to work together, to help each other grow and transform their franchising business into a success. Interestingly, franchises have an 85% success rate, whereas new businesses such as start-ups have an opposing 90% failure percentage.
Nothing nosedives a franchise faster than an unclear process. If you're just as unsure as to your franchisees, then it may be time to work with a professional. In addition to professionally designed business plans, an agency can help you develop a well-structured and organized process to smooth out bottlenecks in your operations. Streamlining your business process will also minimize the chance for error while improving.
So, why should you invest in a franchise if you can establish a startup?
First, you need to decide what kind of product/service you are going to demonstrate to the market (is it going to be something new or something competitive?)
If you are creating a new product/service – it is particularly key to pick your audience and collect as much feedback/opinions/advice as you possibly can. As it is already challenging to generate something which is foreign to the people, you need to obtain their loyalty and represent only a good value of your business.
If your startup is going to be similar to that of your competitors – it is pivotal for you to find their weak points and make them powerful for you. This alone prepares you for any obstacle in the future all while placing you higher than your opponents in the market. It is important for you to organize a special strategy to appeal to potential customers for your business/franchise.
When you open a franchise, you are not inaugurating something new on your own. Instead, you are profiting off of a very well-established business that is guaranteed to succeed. Otherwise, it wouldn't have been a franchise in the beginning.
How To Start a Franchise Business In India
Before setting up a franchise, it is crucial to determine the main aspects and create a plan with all the aspects. Moreover, you need to acknowledge that it is not going to be easy in the future since you need to know how the professional platforms work and there can be a possibility of obstacles.
Consequently, there are several steps that a strategic businessman should consider:
First:
The second step is about completing the needed formal documentation with the franchise provider. A necessary caution, if the franchisee is from abroad, it is significantly vital to be in contact with the international representatives of the said company.
Second:
When all the documentation is completed, it is crucial to create a legal environment on your own so that in the future, no potential problems arise. This includes having standing witnesses to prevent potential obstacles.
Third:
The next one demonstrates one of the most important stages in this business plan since you are filling licensing papers. You cannot establish your franchise if there is no sort of licensing formalities.
Fourth:
The following portion is connected with Human Resource (HR) management. No matter the business, it will fail to succeed without the professional presence of Human Resources, especially if you are looking to invest in franchise businesses that grant many customers. Furthermore – you need to consider and realize the various types of employees that will be needed for the different stages.
Fifth:
As we already explained the main essential stages, we've arrived at the final stage, which is inquiring about taxes and currency risks. As an expert, you have to be aware of what type of taxes you are going to pay in the future (i.e, Goods and Services monitor GST rates from a period of time to be specific the taxation percentage that is going to be paid). Throughout this stage, you can take control and expand the chances to save the taxes.
______________________________________________________________________
It is beyond pivotal to be aware of currency values and the exchange rates (which fluctuate by the minute).
Before jumping ahead, it is required to organize a meeting with franchisers since you need to make observations and in-detail examine the product and the brand that they represent. For instance, you should know how long the particular brand has been existing in the market and how much reputation it holds. Besides that, there are other aspects that hold ground as well.
Such as..
What kind of quality do the products provide?
The pricing of the products/service.
How often do they create any production of the goods?
What is the condition of the company's financial market?
How tight is the relationship between the goods and the customers?
Are they planning to expand their locations?
At this point, there are several types of strategies that India provides for franchisees, which involve the following:
Local Incorporation
Direct Franchising
Regional Franchising
Master Franchising
The first is when a franchiser from a different nation sets up a daughter company and grants it franchise rights (and insurance) in India. An example of this would be the American fast-food chain Domino's and how it has branched a subsidiary in India to operate its franchise network.
Direct is the simplest way of franchising. This describes the right to build a new business in the franchise platform, so the franchiser gives the franchisee the convenient geographic area that in the future it is going to be secured from other businesses with the same purpose of the system.
Master or Regional franchising basically demonstrates the unique form of contract which provides an entrepreneur the license to open and set up as many franchises as he/she can in a tremendous geographical field.
Facts About Food Franchising & Costs in India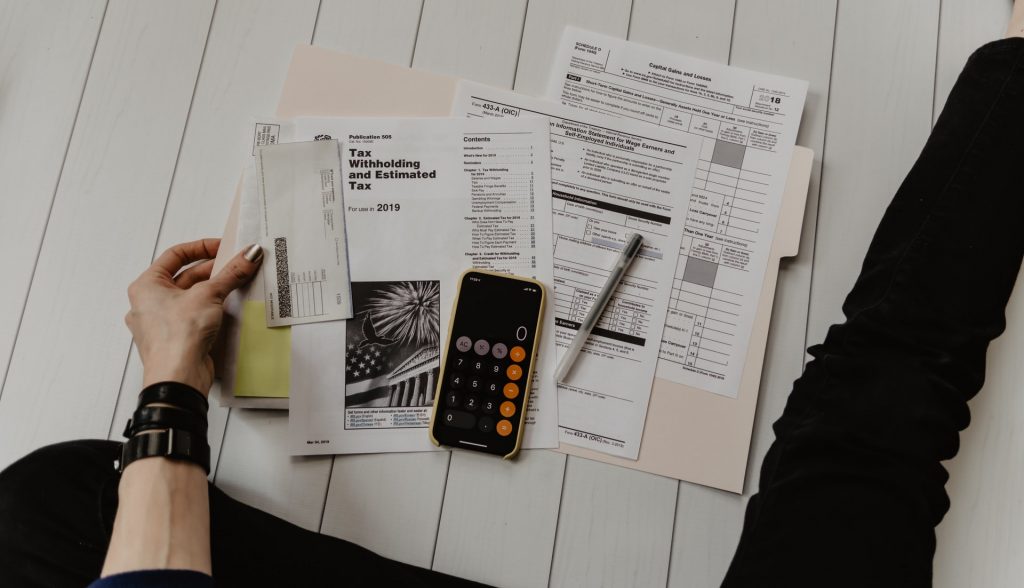 As we have already given quite detailed information about all the features of franchising in India, it would be inexcusable if we do not touch base about the largest industry of Indian franchising. Nowadays, food franchising in India is having great prosperity. One of the primary reasons is that the food chain industry will never lose the demand and need or falter out of business in India due to its overtly large population of inhabitants. There are a number of food/beverage franchises in both national and international organizations that supply the most affordable pricing and produce quality food.
There can be many investors who want to be the proprietor of a specific franchise. It is preferred to have lower risks but higher gains to maximize benefits. Therefore, if an individual is searching for a food franchise that is convenient for him to invest in, they may start with five lakhs (approx. $6,700) which is a good amount to put into a franchise.
A few examples of franchises that are below 5 lakhs: Bean Here Franchise, Sweet World Franchise, Amul Ice Cream Franchise, etc.
As we all know, the McDonald's Corporation went from a grill restaurant to a hamburger stand before becoming a corporation that holds the largest fast-food restaurant chain industry on the globe. Because of this, it is much easier to put up new franchise locations for Mcdonald's, especially in India.
However, similar to other foreign countries, India cannot afford to have a direct object of buying franchises for McDonald's. Because of this consequence, there are only two large restaurants that have the license to sell the franchise of Mcdonald's in India.
If the businessman wants to set up a new McDonalds franchise, then he must inspect a copy of an FDD (Franchise Disclosure Document).
This document contains all formalities regarding business rights, aspects, rules that must be followed prior to the franchise being established.
Eventually, the last step is to consider the cost and how much you are willing to invest.
According to Business Insider: "A McDonald's franchise requires a total investment of ~Rs 6.6 Cr-Rs 14 Cr, with liquid capital available of Rs 5 Cr. The franchise fee is Rs 30 lakh. As a franchise, you will be charged a service fee of 4% of total sales''.
Another popular franchise restaurant that is seen all over India is Burger King, a burger joint founded in 1954. After 13 years of business, the company branched into franchising. It is important to consider the cost of net worth, the cost of the licensing, insurance, equipment, uniform, location, so on and so forth. The essential pact is to determine where it will benefit you to establish your franchise market, as the geographic location plays an essential role in future success.
If you're curious about the restaurateurs and the industry in India, check out: What We Learned In A While With Indian Restaurateurs
---
Interested in a better way to manage ingredient costs? Learn how Kapil Hinduja, CEO of Happy Belly Bakes has benefited from EagleOwl's restaurant management solutions:

"EagleOwl has been very handy in dispatching our ingredients. As a result of using the tool and uploading all our menus and ingredients into this tool we have had approximately 30% saving in our ingredient cost."
Fast-food Joints
Moving onto the most lucrative and beneficial fast-food opportunities in India, we are aware that the country has the quickest thriving economy with an average class on the globe. Correspondingly, the food industry in India achieved excellent results and continues to flourish.
If an individual wants to open a franchise in India then they should know in which spheres/centers they are going to make the most profit. A few examples of places that tend to make bank regardless of their settings are KFC, Mokart, Taco Bell, Subway, Pizza Hut, etc.
Final Conclusion
To give a final conclusion to this topic, we can announce that investing in franchises in India can bring you more profit than for you to create a start-up business.  However – you should be educated enough to know the requirements of starting a franchise profoundly, and the more you know, the more you make.
Learn how to grow with EagleOwl. Our restaurant management system can help optimize your finances and increase your restaurant's net profit by at least 25%. Contact us now to schedule a free demo!