Serving healthy, locally-sourced, and quality food is a basic principle for many restaurants. According to stats, 62% of consumers said that they would choose one restaurant over another for the simple reason that it serves locally-sourced food.
→Finding it hard to sustain in the restaurant industry? Get help from the experts at EagleOwl today! Click here to request a demo and get started on your journey to higher revenue.
A lot of restaurateurs struggle with how to source high-quality food supplies and find food suppliers for their restaurant. If you're one such restaurateur, we've got you covered. In this blog we'll be discussing all of these important food sourcing aspects of a restaurant:
Why do restaurants need suppliers
Where do restaurants buy their food
How many food suppliers do restaurants have
How to find food suppliers for a restaurant
Types of food suppliers for restaurants
How do restaurants choose food suppliers
How restaurant food suppliers work
Why do you need restaurant supplier management tools
First, let's start with the basics.
Why do restaurants need food suppliers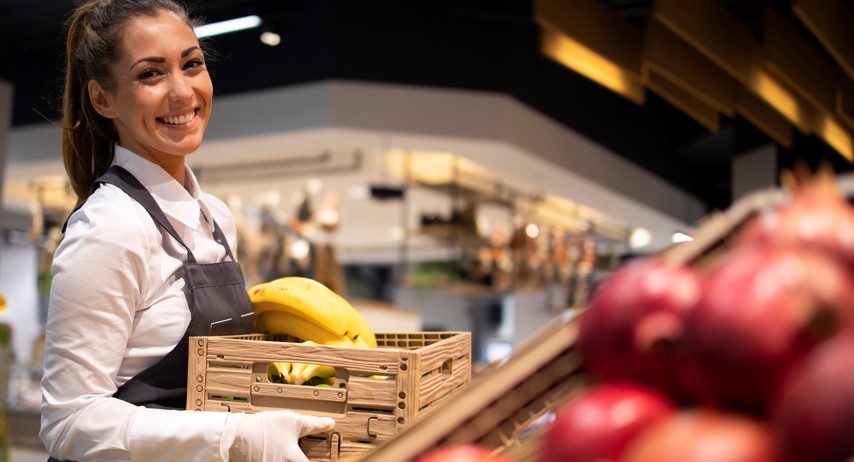 Unless restaurant owners decide to grow all the ingredients needed in their kitchens themselves, they will need to find a source to get fresh and high-quality ingredients. On the other hand, you cannot go around purchasing every little ingredient from a retail store as it can get very expensive and cumbersome. This is where food suppliers for restaurants come into the picture.
They serve as a one-stop solution for bulk quantities of food and bar supplies at a reasonable rate. Finding the right food suppliers for restaurants allows you to create good quality food for your consumers while also keeping it affordable. This ensures you create a desirable menu for your restaurant that not just impresses customers but also puts enough money in your pockets.
Where do restaurants buy their food
If you're new to the restaurant industry or want to start a new restaurant, you've probably wondered where do restaurants buy their food from? Food is one of the most significant purchases of a restaurant. An average restaurant's food costs vary from 25% to 42%. The higher the food cost, the lower your net profit margin.
This makes it essential to buy your food from a place that ensures you make decent profits for starters, if not extremely good. Most people enquire in their circle or speak to fellow food entrepreneurs and restaurateurs to find the right source for buying food supplies. In most cases, restaurateurs are not too helpful. After all, why would you help your competition?
The next step is researching online. Based on the information you gather through search engines, online reviews, social media, and suggestions from people you shortlist a few suppliers to reach out to. They enquire about your company, how long it has been operational, the ingredients and quantities you will be needing, and the number of days you will take to clear payments.
Based on all this information, a supplier sends a quotation for all the requested food supplies. You gather quotations from several local suppliers. Typically, multiple quotes are received, reviewed, the SKU quality is assessed, pricing is negotiated (contract or daily fluctuating) and then a supplier is onboarded.
Important: Whenever you finalize a food supplier for a restaurant, all the trade details of your collaboration must be documented in a detailed agreement. This will ensure all your restaurant supply needs are fulfilled on time without any misunderstanding.

This written agreement must have all the important information clearly specified like supply terms & conditions, payment details, schedule, credit period, etc clearly outlined to avoid confusion or disagreement.
Post this, suppliers and restaurants transact commercially. Purchase orders are placed over phone, email, or messaging. The supplier delivers the ordered items given on the purchase order along with the invoice. On receiving, restaurant central kitchen staff check these items to confirm the right quality and quantity has been sent by the supplier.
How many food suppliers do restaurants have
Most restaurateurs engage multiple suppliers for the same raw materials, mainly to reduce dependency on one particular supplier, negotiate prices, and avoid short supplies. But isn't it better to have just one vendor?
While having just one vendor for all your food supplies ensures quicker deliveries and lesser confusion over bills, working with more vendors allows you to get better prices. Moreover, you get access to a wide variety of food supplies and will never be left hanging out to dry if one supplier fails to deliver what was promised.
How to find food suppliers for restaurants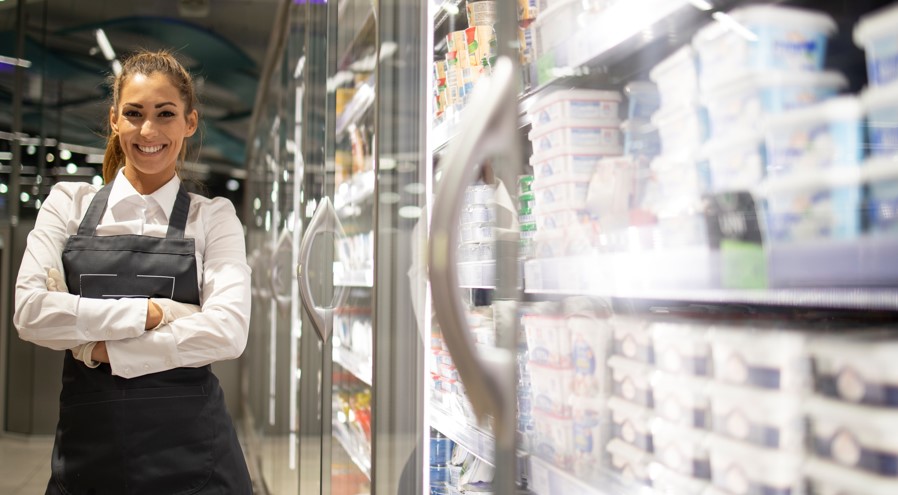 Ordering supplies is the most time-consuming yet the most important job in a restaurant. But it becomes extremely challenging if you don't have a good network of suppliers. Today, supplier discovery and shortlisting are made mainly through personal networks, talking to fellow restaurateurs, purchase guys, etc. Since the process is manual, it lacks transparency.
So how do you start looking for the right supplier for your restaurant? And what makes a perfect food supplier for a restaurant? Start by listing your needs. Once you have clarity about what food supplies you'll be needing, you need to visit local suppliers and vendors to self-evaluate the quality of supplies and meet the supplier in person.
Here are a few things to look for when choosing a supplier/s for your restaurant:
1. Price point:
The very first factor most restaurateurs look for is a supplier's price points for all SKUs so they can compare prices. Restaurants need food in large quantities and buying in bulk helps them save money. Of course, the price never comes above the quality of food, but it helps differentiate options quite easily.
So compare quotations by multiple suppliers to ensure you get the best rates. At the same time, you cannot be looking to save money on every little ingredient because for some food items quality will trump pricing. And you will have to pay higher to ensure you get the best quality.
For instance, you cannot compromise on the quality of meat just because a supplier is selling it cheap. On the other hand, you can opt for a supplier selling spices cheaper if there is not much taste difference.
Important: When comparing suppliers, make sure you compare apples to apples and not apples to oranges. For example, if a supplier quotes $50 for pork, ask him to specify the weight, cut, and other details. This is necessary for comparison because another supplier may be offering higher prices but for more kgs of pork and/or for better cuts.
Also, just because a supplier is selling at lower price points does not mean you stock up unnecessarily. It is crucial to find the right balance in order to avoid wastage as much as possible and not be in a position to buy at retail price from a nearby store if an ingredient gets over.
2. Food quality:
People eat in a restaurant to enjoy a good meal. So you have to be very conscious about the quality of food you are using to create these meals. When you look for food suppliers for restaurants, remember to discuss its freshness and shelf life including full information about the grade and size too. This is important because good food quality ensures that the food is safe to consume.
You should assess quality thoroughly and for certain cases, you may need to do trials as well.

For example, if you're running a pizza chain you cannot suddenly change your mozzarella cheese vendor unless trials are successful. Since it is such an invaluable part of the recipe, by not doing trials you run the risk of losing customers. Similarly, a Biryani chain has to be extremely cautious about changing its Basmati rice brand. 
Also, once food supplies have been bought, your kitchen staff should know how to handle and store them in order to maintain their freshness. The lack of knowledge of standard restaurant quality control procedures can lead to a lot of food waste.
3. Food variety:
One of the top reasons restaurateurs look for multiple food suppliers for their restaurants is to ensure they get lots of variety. But ordering from too many food suppliers for restaurants can make the ordering process very hotchpotch. Plus, a lot of time will be spent coordinating with suppliers.
So when you are looking for food suppliers for restaurants, make sure to assess the variety they offer. The more needs they take care of, the smoother and less hotchpotch your ordering and the invoicing process will be. Of course, you cannot just choose one supplier because they offer every food product.
Your aim should be to have one big supplier that takes care of almost all of your needs and 2-3 supplementary suppliers. These supplementary suppliers can be chosen for their unique, premium, or seasonal products. This will ensure you get the best supplies without compromising on price or food quality.
4. Freshness:
This aspect plays a very big role in food supplier selection. A lot of food supplies like meat, vegetables, fruits, etc come with a small shelf life. This means you cannot overstock them as it can deteriorate their quality and lead to an unpleasant dining experience for your guests.
The challenge here is getting fresh supplies delivered multiple times a week and in special cases, getting them quickly during an emergency. While choosing a supplier, make it a point to understand how efficient they will be in such situations. In addition to this, get reviews from their existing customers about their consistency in providing fresh supplies.
A lot of food suppliers for restaurants may agree to deliver on short notice but often have a minimum order policy. It is crucial to discuss such policies to save yourself from any last-minute problems. Before finalizing a supplier, request them for samples to evaluate the quality and freshness of perishable food supplies.
5. Packaging & delivery:
How a product is packaged and delivered heavily impacts its shelf life. Poor handling of food supplies degrades its taste as well as quality. When picking a food supplier, take time to understand their delivery process. Who handles their food packaging and dispatch department? How is the food packaged? How will it be delivered to your restaurant?
A case study done on blackberries showed that the differences in transport temperatures and their position in the transport vehicle led to quite a lot of change in their quality. Upon receiving, at least 57% of the blackberries showed signs of shorter shelf life.
Look for a food supplier who knows about shelf life-extending packaging and understands how to transfer different food supplies so as to maintain their freshness and prevent any damage during transportation. Losing food is not just bad for your restaurant business, it's also bad for the planet.
6. Delivery time & distance:
Lastly, it is important to understand how long a supplier takes to fulfill an order. You don't want to take the risk of running out of items during peak operational hours. So when you shortlist food suppliers for your restaurant, take time to figure out the logistics so you know how to coordinate the entire ordering process for a smooth workflow.
Most food suppliers for restaurants have a tentative delivery timeline and fixed delivery radius within which they operate. The best options are those that are near to your restaurant so you get quick service. For instance, choosing a food supplier that is very far from your restaurant may cause unnecessary delays and keep you waiting for everyday supplies.
Moreover, the farther a supplier is, the more you will be spending on logistics. This will impact your food cost and eventually increase your menu pricing. If that pricing does not justify the food you are serving your guests, you run the risk of losing customers.
Types of food suppliers for restaurants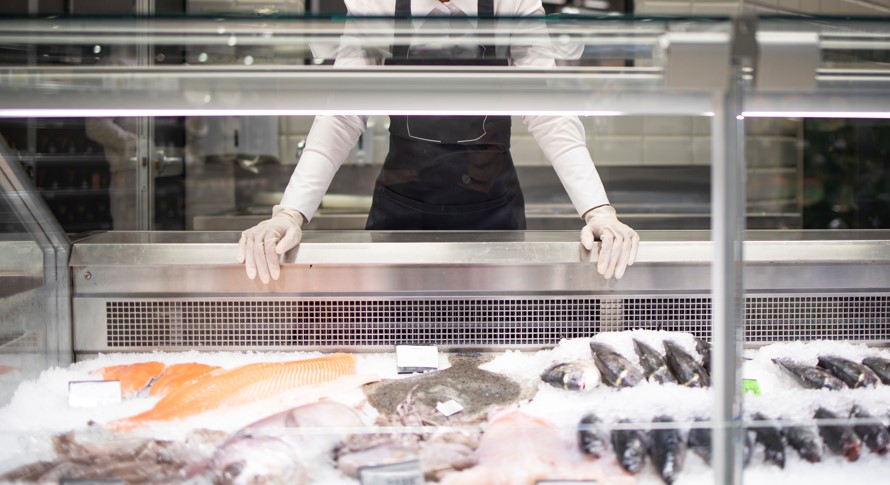 When it comes to how to find food suppliers for a restaurant, you should understand that not all restaurant suppliers are the same. And not every supplier sells everything. Here's a breakdown of different types of food distributors.
Perishable food suppliers (produce)
Meat suppliers
Seafood suppliers
Alcoholic & non-alcoholic beverage suppliers
Baked item suppliers
Dry goods suppliers
Coffee suppliers
Non-perishable item suppliers (equipment)
Servingware suppliers
Disposable item suppliers
How restaurant food suppliers work
A restaurant food supply chain includes a lot of vendors. The people who sell directly to a restaurant are food suppliers. These food suppliers work with wholesale food distributors to procure various types of food items. A wholesale food distributor supplies to multiple food suppliers, and in some cases directly to the restaurant.
Wholesale food distributors mainly receive supplies from the farmers. But sometimes, farm products need to be processed first before they can be sold to the wholesale distributors.
A restaurant owner can buy directly from a local farmer, but then they have to take care of all the processing and the proper portioning of the food that happens at every step themselves.
Why do you need restaurant supplier management tools
The best way to find and contact potential restaurant food suppliers is through a restaurant supplier management tool. In the most simplest terms, restaurant supplier management tools make supplier discovery and shortlisting a cakewalk.
Be it finding verified suppliers, comparing prices, evaluating performance through reviews, or checking how long a supplier has been operational – everything is available at your fingertips.
With the help of restaurant supplier management tools, you can find the best supplies at the most competitive prices. At the same time, you can also benchmark your current supplier prices with what the other suppliers in the market are offering. Since they focus exclusively on restaurant supplies, you save a lot of time, effort, and energy.
EagleOwl Marketplace is a great answer to how to find food suppliers for a restaurant. A one-of-its-kind online platform curated to address all restaurant needs, EagleOwl Marketplace allows restaurateurs to discover and connect with suppliers seamlessly.
You will find supplier details like food prices and their area of service listed which makes the whole process very transparent.
With EagleOwl Marketplace's comprehensive database of suppliers that includes everything from vegetables to equipment and even restaurant consultants, you can easily find whatever you are looking for.
This makes it the best tool for first-time restaurant owners who have no clue where to look for food suppliers for their restaurant.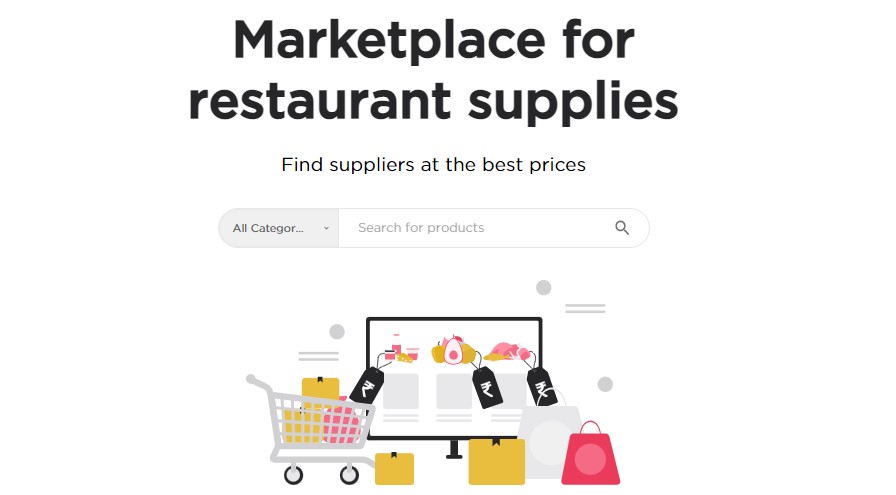 Conclusion:
Since food is the most important aspect of a restaurant, a food supplier is nothing short of a business partner for a restaurant owner. So take time to find trustworthy partners.
Always put your best foot forward to build great connections with your suppliers. This will help establish a smooth ordering process that benefits both parties involved.
Learn how to grow with EagleOwl. Our restaurant management system can help optimize your finances and increase your restaurant's net profit by at least 25%. Contact us now to schedule a free demo!