At some point in our lives, we're sure that there's a moment where you've wanted to own your own restaurant. There's a certain appeal to seeing your customers eat the food you conceptualized and being served with the utmost care. It's easy mouthing the words "start my own restaurant" but the difficulty penetrating this space is in the details. The competition you'll encounter will come from left and right and without a proper business plan for your restaurant, there's a high probability of your restaurant failing. This is where the best restaurant consultants in India will come in.
These restaurant consultants in India have immense experience in the industry and the knowledge they'll bring to you will be invaluable. Some services they offer are coming up with a business plan for your restaurant, managing your recipes, researching and developing your menu items, purchase of kitchen equipment and accessories, kitchen layout, choosing the right technology, recruitment, to name a few.
→ Learn how to improve your restaurant profit margins by up to 25% with EagleOwl software.No CC required

Getting a restaurant consultant will incur extra costs in the beginning but the investment will pay out when your restaurant starts operating. We would like to help you choose the right restaurant consultant for you. We've compiled a list of the best restaurant consultants in India to help with your new restaurant.
1. Chef Manjit Singh / Recode Hospitality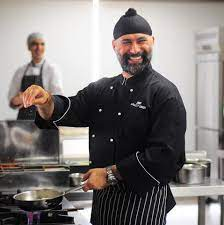 First on our list is Chef Manjit Singh. Chef Manjit is a self-taught, self-employed chef who has been cooking professionally for the last 2 decades. He started as a restaurant consultant in 2012 and has been going strong.
In 1997, he successfully owned and operated a catering business called Food Basket for multinational companies in Bangalore. He serves around 800 people for lunch and 400 people for dinner. He spent two years in Food Basket before moving to his next venture.
From 2000 until 2013, he started his next venture as a Chef-Owner of Herbs & Spice Italian restaurant in Bangalore. He opened 3 branches in Bangalore before closing the business down to pursue a career as a restaurant consultant in India.
Some of his notable clients include:
Windmills Craftworks, Whitef
The Terrace, Whitefield
Oota, Whitefield
Loft 38, Indiranagar
Counter Culture, Whitefield
BareBones Balcony Bar, Indiranagar
Clover Greens, Sariapur
Cure Fit
Water Woods, Kabini
1Q1, Queen's Road
Bier Library
Kommune
Contact Manjit now and get one of the best restaurant consultants in Bangalore to build your dream restaurant for you.
Phone: +91 9980070833
Email: chefmanjit[at]chefmanjit.com
WebSite: www.chefmanjit.com
Social Media: Instagram / Twitter / FaceBook @chefmanjit
2. Misha Pamnany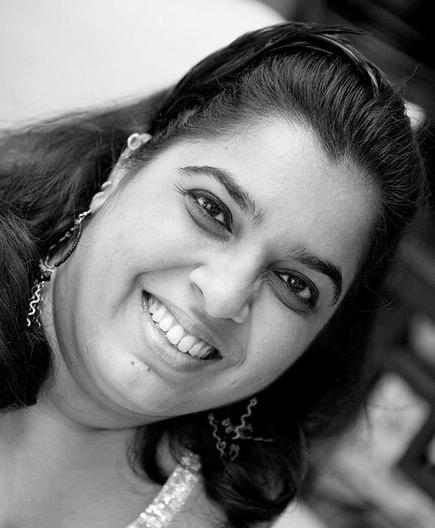 Misha Pamnany is a restaurant and bar consultant in India with rich experience of over 15 years. She works as a 360° hospitality consultant and is the proprietor of Salt & Pepper F&B Consultants. She offers turnkey consulting in the Food & Beverage industry vis a vis: bars, restaurants, microbreweries, menu engineering, pre-opening, planning & strategizing, operations, food & beverage controls, training, ancillary advisory, etc.
Misha started her career with Hard Rock and Shiro before getting her first restaurant consultant gig for Jayamahal Palace Hotel – India. Since then, she's set up El Tablao, Toit, Prost, Via Milano/Hokey Cokey, Zero40, Drunkling, Salut, Atomic Lab, Karnataka Golf Association, Aurum Brew Works, PappaRoti, and the Instagram sensation- Fat Cat Pizza Co.
Get one of the most talented restaurant consultants in Bangalore for your restaurant now. Contact her via these channels below.
Phone: +91 98452 07778
Email: misha[at]saltandpepper.biz
Website: http://saltandpepper.biz/
Social Media: Facebook & Instagram: @thesaltandpepperstory
3. Rajesh Kumar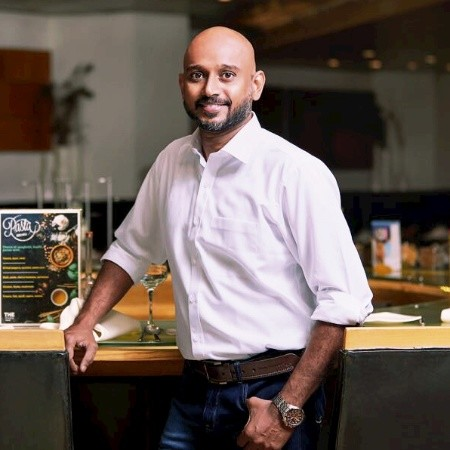 Rajesh Kumar started his career with the Taj Group of Hotels & Resorts. It was his experience there that led him to learn more about fine dining operations of a restaurant. Rajesh is a seasoned restaurant consultant in India and has worked with top brands such as KFC and Pizza Hut.
Rajesh is the founder of Gourmet Sage Hospitality Solutions, a consultancy firm providing restaurant solutions. As per Rajesh, "Affordable casual dining restaurants offering experiential dining is the format to look out for in the future."
Rajesh offers 360 degree F&B solutions for those who'll be needing it. He can conceptualize your restaurant, validate your project, branding and designing, menu and kitchen planning, operations and procedures, staff and training, franchise development, and turn around existing restaurants.
If you're looking for the best restaurant consultant in Chennai, then Rajesh might be the solution to your problems. Contact him below.
Phone: +91-9840360066
Email: rajesh[at]gourmetsage.com
Website: http://www.gourmetsage.com/
Social Media: Facebook & Instagram: @gourmetsage
4. Chef Amit Gaur
Chef Amit Gaur has 16 years of experience working for 5 Star Luxury Hotels & Resorts in India and other countries. He started his restaurant consultancy in 2014 and is focused on the pre-opening of restaurants, menu planning, kitchen design, recipe costing, staff training, and digital marketing.
His unique selling proposition is that he's into IT and he knows a bit of programming. He's incorporating his restaurant consultancy services with the help of tech.
Contact Chef Amit below and get one of the best restaurant consultants in Jaipur.
Phone: +919571118855
Email: hi[at]chefamit.com
Website: https://www.chefamit.com/
Social Media: Facebook & Instagram: @chefamitgaur
5. Rahul Bhatia
Rahul Bhatia is the founder and director of PHR Restaurant Consultant Ltd. His purpose is to give top class consultation to restaurant owners & aspiring entrepreneurs. He has decades of experience in the food & beverage industry and has consulted over 100 restaurants in India.
PHR Restaurant Consultants work with all types of restaurants. They will find the perfect location, design the menu, and source the best staff for the restaurant. In addition to those services, they also help the restaurant get the necessary licenses to be able to operate.
Contact PHR consultants now and get one of the best restaurant consultants in Surat and Mumbai to help.
Phone: +91 95372 55522
Email: enquiry[at]phrconsultant.in
Website: https://phrconsultant.in/
Facebook: @phrconsultantbusiness
6. Gaurav Narang
Gaurav Narang works both as a restaurant owner and a restaurant consultant. Gaurav is the founder of the very successful coffee chain, Coffee Culture. He founded the coffee shop back in 2004 and has been operating for almost 17 years now.
Gaurav Narang founded the Gaurav Narang Consultancy in January 2010. Their notable clients include Global Local, World Platter, Go China, Coffee Culture, The Ristorante Lounge, and YOYO Bakery.
Gaurav Narang Consultancy is one of the top restaurant consultants in Surat. Here's how to contact them.
Phone: +91 98984 13330
Email: me[at]gauravnarang.com
Facebook: @gauravnarangconsultant
7. Umesh Kapoor
Umesh Kapoor is one of the top restaurant consultants in Delhi. He started his F&B career as a Sous Chef for The Grand Hyatt in 2004. He then moved on to be a Corporate Chef for Under One Roof Hotel Consultants in October 2005 before leaving in January 2009. By February 2009, he started his own consultancy firm, Zion Hospitality Consultants.
Zion Hospitality Consultants have serviced restaurants and hotels with their wide array of services. They offer business development services, operational consulting, systems and processes, and recruitment to their clients. To date, they've serviced more than 300 companies and are being contracted in 3 countries.
If you're looking for restaurant consultants in Delhi, Umesh Kapoor is definitely one of your go-to. See their details below to contact them.
Phone: +91-11-43596866
Email: i[at]zhc.in
Website: http://www.zhc.in
Facebook: @zhcindia
8. Prashanth Chembala
Prashanth Chembala is an experienced consultant with a rich history of working in the F&B industry. He started his career as a chef at The Oberoi in 2002 and began consultancy services 15 years after, in September 2017. Prashanth is the owner of Bistro Brain Hospitality Services.
The goal of Prashanth, or chef CP, is to enhance the quality of hospitality standards in India by being exceptional in every area of hospitality. In the two years since he started Bistro Brain, he has accomplished several projects in India and abroad for Menu Consulting, F&B Consulting, Concept Planning and more.
If you have plans of opening a restaurant in Mumbai, Chef CP should definitely be on your radar. Here's how you can contact Chef CP.
Phone: +91 98345 26036
Email: contact[at]bistrobrain.com
Website: https://www.bistrobrain.com/
Facebook: @bistrobrain4u
Instagram: @bistrobrain
9. Chef Amit Puri
Chef Amit Puri is a restaurant consultant and a Cookbook author at the same time. Chef Amit Puri believes the measurement of a great chef is whether he or she puts his and soul into the dish.
He started his F&B career as a sous chef for Concept Hospitality and has been a F&B consultant since 2016. Some of his notable clients are Meluha The Fern, An Ecotel Hotel, Atelier by Ambrosia, Afterlife Restaurants, Babylon, Falooda Nation, and The Tandoor Tale.
If you are searching for a restaurant consultant in Mumbai, there's no way you can go wrong with Chef Amit Puri. See his contact details below.
Phone: +91 98702 10855
Email: info[at]chefamitpuri.com
Website: https://www.chefamitpuri.com/
Facebook/Instagram: @ChefAmitPuri
10. Sanjay Kotian
Sanjay Kotian is experienced in the food and beverage industry for 25 years. He has trained in America and has opened restaurant businesses in Bombay. Sanjay provides restaurant consultancy services like concept development, kitchen design, cost management, and financial analysis.
Sanjay started his consultancy in 2006 and one of his more notable works is starting and conceptualizing Mia Cucina, an Italian Restaurant in Mumbai.
If you are looking for a restaurant consultant in India, no need to look any further. Contact Sanjay with these details below.
Phone: +91 98701 09126
11. Devbrat Bhardwaj
Devbrat Bhardwaj started his F&B career back in The Park Hotels as a Kitchen Management Trainee in June, 2010. He moved up the ranks and began working as a Kitchen Executive by April, 2012. By March 2014, Devbrat started his consultancy work with Chefs at Work. He stayed there for 2 years and 10 months and began his own consulting company, One Sprig Hospitality Consultants.
One Sprig Hospitality Consultants is composed of chefs and architects to help make your dream restaurant come true. Some of their notable clients include The Chinese Factory, Mio Cakery, Canvas By Sketch, Cafficana, The Hog Spt, The Hub, and many more.
If you need a team of experienced restaurant consultants in Bangalore, One Sprig Hospitality Consultants is definitely a top choice. Contact them via these details below.
Phone: +91 90360 26099
Email: devbrat.bhardwaj[at]onesprig.com
Website: https://www.onesprig.com/
Facebook: @onesprig
Instagram: @one_sprig
12. Nikita Dalwani
Nikita Dalwani is the co-founder and creative director of DNY Hospitality. DNY Hospitality has been in the restaurant consulting business since 2012 and their team is backed by 15 years of experience in consulting, conceptualizing and creating F&B businesses.
DNY Hospitality offers these consulting services: restaurant consulting, cloud kitchen consulting, co-working cloud kitchens, café and QSR consulting, lounge bar setup and central kitchen setup. DNY Hospitality is the pioneer of the cloud kitchen concept in India.
Get in touch with them and let the best restaurant consultants in Mumbai help you with your restaurant.
Phone: +91 83909 30399
Email: info.dnygroup[at]gmail.com
Website: https://dnyhospitality.com/
Facebook/Instagram: @dnyhospitality
13. Chef Abhijit Saha
Chef Abhijit Saha is very experienced with the F&B industry. He started his career as a Sous Chef with The Taj Group of Hotels, from 1990 to 1998. He then started to move up the food chain and worked primarily as an Executive Chef for The Manor Hotels and The Park Hotels from 1998-2007. He started his consulting career in 2008 with Avant Garde Hospitality as a Chef/Entrepreneur. Some of his clients include Caperberry, Fava, Bespoke Catering & Saha Singapore.
Get the support you need from the best restaurant consultants in Bangalore. Contact them using the details below.
Phone: +91 98451 01571
Email: abhijitsahabangalore[at]gmail.com
LinkedIn: https://www.linkedin.com/in/abhijit-saha-98a4887/
Conclusion
A restaurant consultant will help you reduce the risk of failure when starting your restaurant. Without proper guidance from experienced mentors, there's always a higher chance of failure because you'll be second-guessing the work you'll be doing as you go along the way. With help from the best restaurant consultants in India, you increase the chances of success of your first restaurant.
In addition to getting a restaurant consultant, having a really good restaurant management system in place is as important. EagleOwl can help increase your restaurant's net profit by at least 25%. Contact us now and find out how to turn your restaurant dreams into reality.