A restaurant will achieve success when its whole team of employees works as one. But, the team of employees can only achieve success when it gets proper guidance from its leader. Ensuring that daily operations run smoothly is one of the primary restaurant manager duties and responsibilities. In addition, the restaurant manager is there to solve problems when issues arise.
Hiring the right manager is crucial to your restaurant's success. Therefore, make sure you take your time and do your due diligence on every candidate before hiring.
In this article, we would like to share our knowledge on how to find the perfect restaurant manager. We'll discuss the different types of managers in the restaurant industry while also sharing the most important restaurant manager duties. Additionally, we'll also give a sample job description that you can use to hire your next restaurant manager.
→EagleOwl restaurant management software helps restaurant managers control and optimize the food inventory, cut down on costs, and increase profitability. Schedule a demo and make your manager's day to day job more effective with a reliable management solution.
Types of Managers in a Restaurant Industry
Restaurant Manager
The restaurant manager is the most necessary position in a restaurant. Almost 99.9% of restaurants have a restaurant manager in charge of operations. A store needs a leader and the restaurant manager fits that role nicely.
Area Manager
The area manager serves as the direct supervisor of restaurant managers. Area managers are usually necessary for restaurants who have multiple branches. They make sure that every restaurant in their vicinity is operating at a high standard.
Operations Manager
The goal for hiring an operations manager is to oversee your entire operations. Furthermore, he or she is in charge of evaluating the area manager. An operations manager is usually necessary for companies who have 10 or more branches.
Restaurant Manager Duties
Earlier, we mentioned that the restaurant manager is a good barometer for a restaurant's success. But what exactly are those duties that lead to success? Let's run through 10 key duties that you need to include in your job description.
Ensure Smooth Day-to-Day Operations
To be able to lead the team properly, it is the duty of the restaurant manager to know the restaurant's processes and tools by heart. The manager must always have checklists ready to make sure work is being done properly. The checklists are usually subdivided into pre-opening, opening, mid-day, pre-closing, and closing categories.
Optimize Costs for the Restaurant
Restaurant managers must be fully aware of their restaurant costs. They must be able to project production volumes properly to avoid spoilage.
For example, the restaurant manager runs a specialty coffee shop. He looks to grind enough beans to be able to serve customers quickly. However, grinded beans only have a shelf life of 6 hours. After that, the beans need to be thrown away if not consumed. The restaurant manager must show its knowledge by properly projecting the foot traffic for the day and the amount of beans to pre-grind. Doing so will not only serve customers faster, but at the same time lessen wastages.
Menu Engineering
Menu engineering is the study of how you balance the profit and popularity of the products on your menu. The person who is responsible for the menu engineering process is usually the restaurant manager. To get an in-depth understanding of menu engineering, visit our post on 13 ways to apply menu engineering to maximize profits.
Hiring and Training New Employees
Next up on our list of restaurant manager job duties is managing the hiring and training process of the restaurant employees. Managers are the ones who should lead the charge on searching and interviewing candidates. Afterwards, the manager is also responsible for hiring and training from the candidates selected.
Organizing Employee Schedules
Employees in restaurants usually have their rest days and vacation leaves. Therefore, it is up to the restaurant manager to create a schedule that will not hamper operations. Equally important is the manager must be fair to all employees with regards to the schedule. Biases can lead to conflict and dysfunction amongst the team.
Handles Team Conflict
It is inevitable to not have conflict in a restaurant environment. Hence, the restaurant manager must be able to mediate staff problems and make sure it gets resolved. Dissatisfied team members usually produce poorly and might be a cause of complaint for guests.
Evaluate Team Performance
Even if the new hires passed the interview of the restaurant manager, it is still too early to know if they'll be a good fit for the company. This is where employee evaluation comes in. The restaurant manager must evaluate his team during their 3rd month, 5th month and 6th month of tenure. Depending on the result of the evaluation, the restaurant manager can either promote, terminate or re-evaluate the employees.
Ensure Customer Satisfaction
One of the primary roles of a restaurant manager is to ensure customer satisfaction. They must handle customer complaints while not getting angry themselves.
Also, the restaurant manager must also take note of regulars. These customers appreciate it when the restaurant they buy from remembers them.
Managers should also take note of customer feedback. If customers feel like their voices are being heard, the more likely they are to come back.
Manage Restaurant's Supply Chain
The restaurant manager must ensure that supplies are always complete. For this reason, they are in charge of ordering and keeping healthy inventory levels. Over-ordering must be avoided at all costs.
In some cases, restaurant managers are in charge of vendor management. They are in charge of negotiating for cheaper prices with them. In addition, restaurant managers must also have metrics for the vendors to see who's performing well and who's not.
Manage Restaurant Finances
Restaurant managers are in charge of certain finances in the store. For instance, restaurant managers handle the counting and checking of daily sales. Consequently, the managers also handle the sales deposit to the banks. Additionally, restaurant managers also handle petty cash. These usually amount to $100-$200 and are used for small purchases for the restaurant.
Sending daily sales performance reports to the owner is another duty of a restaurant manager. These reports should include your Net Sales for the day, Average Check, Month to Date Sales and Average Daily Sales. It is important for a restaurant manager to know what metrics are important to the owner.
Restaurant Manager Job Description Example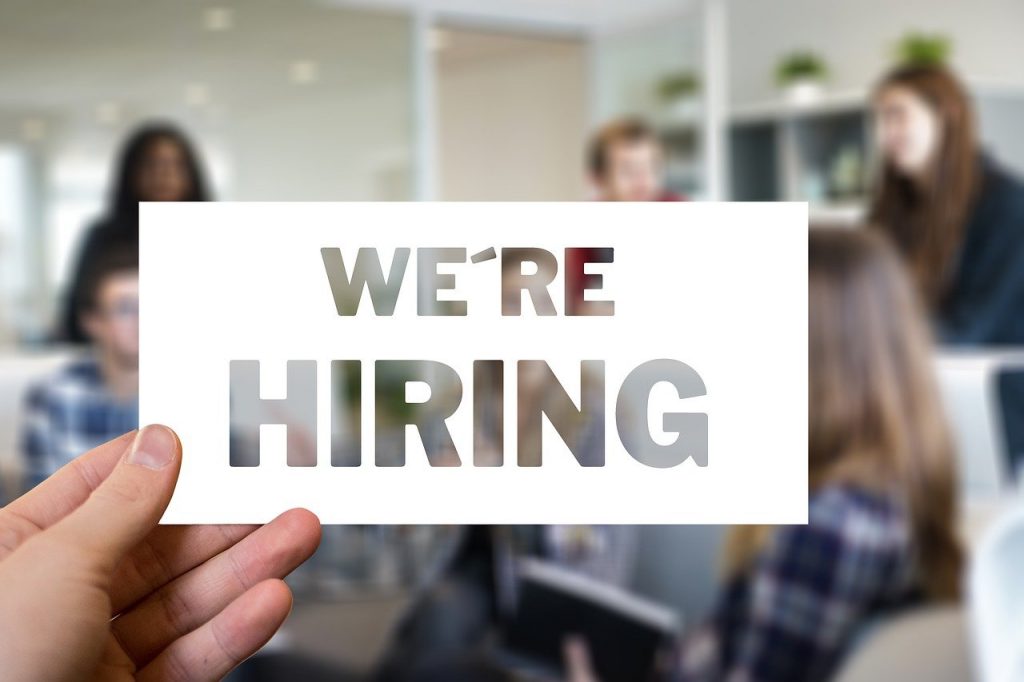 Feel free to use this restaurant manager job description template as a guide.
Job Description
The restaurant manager is responsible for the development and achievement of store business goals. These goals include but are not limited to achieving sales targets, ensuring customer satisfaction and food safety standards, employee management, and store adherence to standard operating protocols.
Duties & Responsibilities
Ensure smooth day-to-day operations (Operations Management)
Optimizing costs for the restaurant
Menu engineering
Hiring and training of employees
Organize employee schedules
Handles conflicts within the team
Evaluate team performance
Ensure customer satisfaction
Manage supply chain of restaurant
Manage restaurant finances
Qualifications
A Bachelor's Degree in Hotel and Restaurant Management or Administration or any Business Related course or three to four (3-4) years of experience with a leadership function in a service-oriented industry such as retail, hotel, restaurant or quick-service restaurant, among others
Demonstrates high customer management orientation, with the ability to make decisions and take actions to ensure customer needs are met
Capable of coaching, developing, and supervising a team
Knowledge of basic store operations, with the capability to assess operational efficiencies
Conclusion
To summarize, a great restaurant manager is one of the keys to success in a restaurant business. Experience, skills, and qualifications must be checked thoroughly for managers who will apply for the position. But above all, make sure that the restaurant manager you will hire will fit the culture of your restaurant. Fit and values are just as important as qualifications.

Get table reservations in just a few clicks!
Because a happy customer means good business. Here's how EagleOwl enables an easy table booking experience.