Restaurant food distributors are companies that sell their products directly to restaurants. They usually offer restaurants below market rate prices so that they can increase profitability. In choosing the food best distributor, your restaurant must consider product quality, price, delivery schedules, and minimum order quantities as the important factors. In this article, we will discuss how food distributors operate and introduce the best restaurant food distributors list in India.
→ Getting the right restaurant food distributor can help your restaurant save on costs. Once you've decided on a distributor, let EagleOwl help you compute for your product costs. Try it out for free now by clicking on the link!
How do restaurant food supply distributors work?
Restaurant supply chains usually begin with a supplier of food products and sourcing of raw materials. After this step, food distributors turn them into finished products for selling. Lastly, it is then distributed to customers. There are multiple food vendors that specialize in each category of the supply chain.
Let's take a closer look at the steps involved in restaurant supply chains.
Raw Material Sourcing
These are restaurant food suppliers who can sell in bulk. Usually, the companies that go into this type of business can produce or process meat, dairy, and packaging at a high volume. There is usually a minimum order quantity (MOQ) if these companies will directly supply to your restaurant.
Warehousing & Distribution
As the years go by, the logistics business has evolved. It started with hiring a carrier to transport goods to customers. Now, there are business models that completely take over the supply chain aspect of your business. This model is called the 3PL, or Third-Party Logistics.
Top Restaurant Food Distributors List in India in 2022
Where should you get your food supplies? In this next section, we'll list down the best restaurant food suppliers per category your restaurant should connect with.
Meat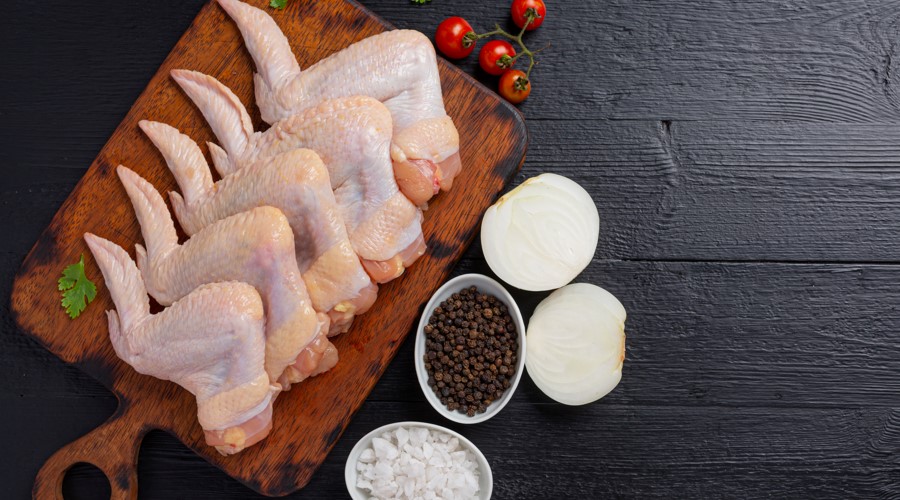 Here's a quick list of wholesale restaurant meat suppliers in India.
Al-Shifa Frozen Foods
Al-Shifa Frozen Foods started in 2008 and is now one of the leading manufacturers, traders, and wholesalers of a variety of Chicken products in India. They offer the best grade chicken kebab, sausages and chicken salami.
They make use of a highly sophisticated infrastructure commissary. Included in the commissary are their manufacturing, research & development, and sales departments. The machines they use for their production, QA, and packaging processes are the cream of the crop.
The company is located in Uttam Nagar, New Delhi and they are headed by Mr. Gulzar Ahmed. His vast experience in the industry has helped Al-Shifa Frozen Foods to position themselves as one of the major players in the foodservice industry.
Contact details:
Website: https://www.alshifafrozenfoods.com/
Contact Number: ​​+91-8048605624
Azan International
The company was founded in 2013. Azan International is a renowned exporter, manufacturer, and supplier of a variety of Frozen meat and vegetables. Amongst all their products, the best ones include Buffalo Offals, Frozen Buffalo Meat, Buffalo Forequarter Meat, to name a few.
Their company's mission is to provide their customers with the best and most hygienic fresh and halal buffalo meat that are unparalleled in terms of quality and safety. In addition, Azan International makes sure that all products are packaged properly to keep them fresh for a longer time.
Azan International was established by the team of Mr. Mohammed Ather (Chairman & Managing Director). They put a premium on customer satisfaction and that's why their products can be purchased in various packaging options – customizable depending on the need of the customer.
Contact details:
Website: https://www.azangroup.com/
Contact Number: ​​+91-8048704549
Atnaa Agro Food Products
Starting its operations in 2015, Atnaa Agro Food Products have been one of the more reliable suppliers in the food industry. Their services include manufacturing, wholesale, and trading of fresh and frozen meat. Fresh and Frozen Buffalo Meat is considered as one of their core product offerings.
With the number of competitors in the industry, Atnaa Agro Food Products has focused on customer service as one of their main competencies. They understand and respond to the needs of various clients and demand feedback to know where to improve.
At Atnaa Agro Food Products, utmost care is taken to select the perfect livestock, slaughter it as per Islamic Sharia, and are processed and packed in the cleanest environment possible. The company is run by Mr. Azhar Pasha.
Contact details:
Address: B 322, Ground Floor Street No. 5, Mandawali, Fazalpur, Delhi-110092, India
Contact Number: ​​+918048372730
Allanasons Private Limited
One of the longest tenured companies in the industry is Allanasons Private Limited. They have been in the industry since 1865 and are considered as the top exporter, manufacturer and supplier of branded food products and agro commodities. Their best selling products include Frozen Buffalo Meat, Chilled & Vacuum Packed Buffalo Meat, Frozen Buffalo Offal, and Chilled Lamb Carcasses.
The buffalo and lamb that they procure are bred in natural environments – with organic procedures that ensures each animal is free of hormones and supplements. Allanasons Private Limited regularly bulk produces to over 70 countries worldwide, including Southeast Asia, Middle East, and Africa. Our stringent efforts in providing quality services without lacking in any domain have earned them the reputation of a five star trading house by the esteemed Government of India.
Contact details:
Address: Allana Centre, 113/115, MG Road, ARJ Allana Marg, Fort, Mumbai – 400001, Maharashtra, India
Contact Number: ​​+91-8048003237
Website: https://www.allanagroup.in/
Seafood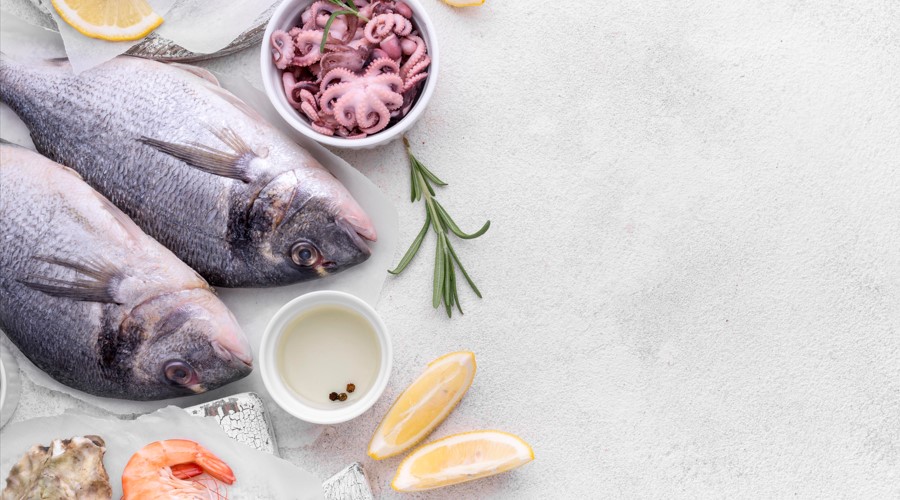 Are you running a seafood restaurant or offering menu items with fish and shellfish? This restaurant food distributors list with seafood companies will be of great help for you.
Aqua Fauna Exports
Aqua Fauna is India's leading company that is engaged in high quality seafood export. They offer and distribute a variety of raw, ready-to-eat, and frozen seafood in superior quality retort pouches within India and abroad.
The company was founded in 2004. In a very short span of time, they have risen to become a key player on the international market by bringing a whole new approach to selling Indian fish, live lobsters and prawns.
Aqua Fauna operates in New Delhi, being its Head Office and the sea-facing Porbandar, Gujarat being it's Corporate Office. Their mission is to ensure and maintain a world class seafood standard by following certification and quality control procedures that meet the most stringent of international standards.
The company also seeks to limit the impact of our activity on the environment and try to use eco-friendly ways to help conserve the marine ecosystem. They use eco-packaging with recyclable material for some of their products, to reduce the carbon footprint during transportation. In addition, Aqua Fauna Exports uses biodegradable fishing pots and traps with cotton cord, which degrades after 65 days underwater.
Contact details:
Contact Number: ​​+91-99118-77967
Email: sales@aquafaunaexports.com
Website: http://www.aquafaunaexports.com/
Amaze Seafood Trade
The company is based in Cochin, Kerala and is engaged in supplying a wide array of frozen fish and seafood. Aside from local customers, Amaze Seafood also has expanded reach in other locations worldwide as they supply to the USA, EU, China, Hong Kong, Vietnam, Korea, and more.
Amaze Seafood's diverse product range comprises mainly of farm-cultivated Litopenaeus Vannamei shrimp as
Head–On Vannamei Shrimps / Black Tiger Shrimps,
Head–Less Shell On Vannamei Shrimps / Black Tiger Shrimps,
Deveined Tail–On Vannamei Shrimps,
Deveined Tail–Off Vannamei Shrimps,
Undeveined Vannamei Shrimps, to name a few.
Included in their services are sourcing of quality product, price negotiation, quality & quantity inspection, loading and shipment supervision, market information and anything and everything as per the requirement of our clients.
Contact details:
Contact Number: +91 9349938742
Email: sales@amazeseafood.com
Website: https://www.amazeseafood.com/
Sagar Grandhi Exports Limited
The GVR Group was established way back in 1965 and has developed great strength in sourcing raw material and in turn achieved its position in domestic and international markets. They are located in the enriched region of aquaculture in Andhra Pradesh, India. 1996 was the year of the inception of Sagar Grandhi Exports (P) Ltd. They started to expand their operations to export and started to establish their presence in the international markets.
Sagar Grandhi Exports Limited has grown over the years to become one of India's leading establishments in the seafood industry. Being in the seafood industry forced them to adapt to the changing demands, trends and processes, and in turn helped them provide their customers with high-quality service and products.
Contact details:
Contact Number: +91-44-28453897
Email: gvrfoodpark@gvrfoodpark.com
Website: https://www.gvrfoodpark.com/
A temporary stop here. If you want to get access to a longer list of food suppliers for food trucks, cafes, and other types of restaurants, then don't hesitate to visit the EagleOwl Marketplace.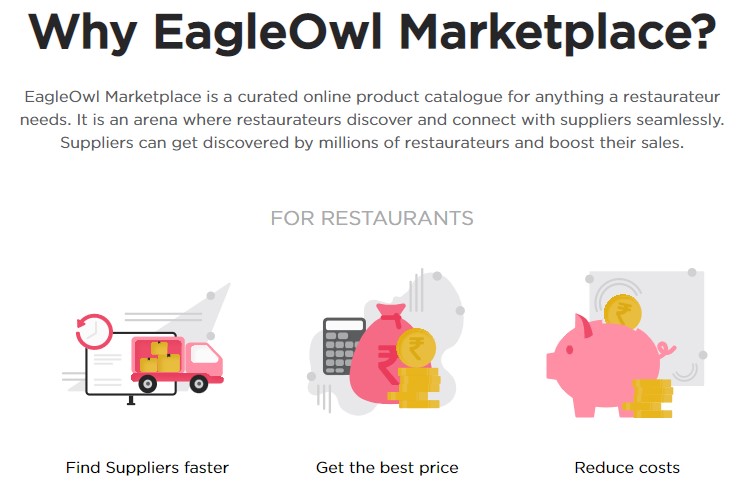 You can search for a wide range of products there including meat, dairy, vegetables and fruits, and more. You will be able to find verified suppliers in minutes, compare prices, and increase your restaurant profitability through cost reduction.
Dairy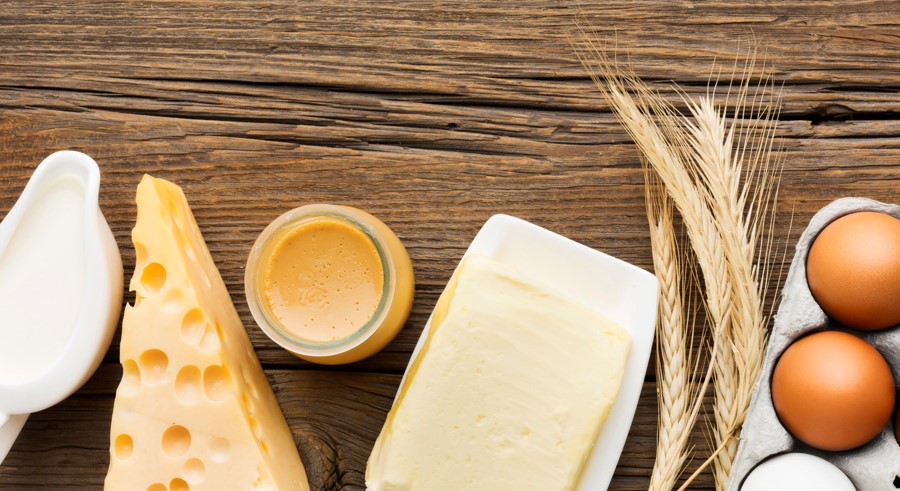 Restaurants use dairy mainly for cakes, desserts, and different sauces. Here's our restaurant food distributors list in terms of dairy products.
Sarthak Exports
Established in the year 2007 at New Delhi, Sarthak Exports is a company engaged as the wholesaler and trader of several dairy products. Some of their best products include butter, ghee, milk, and frozen paneer.
Contact details:
Contact Number: +91-8037437058
Alpha Milkfoods Private Limited
Alpha Milk Foods Pvt. Limited has offered its customers a better version and more beneficial iterations of milk derivatives. For this reason, they have gained a following for its strong dairy products in the market. The company is based in the Hathras region of Uttar Pradesh and is offering only the best-in-class dairy products such as
Milk,
Milk Powder,
Butter,
Yoghurt, to name a few.
Established in 2014, Alpha Milkfoods Pvt. Limited has focused its operations on manufacturing, exporting and supplying. They produce 5,00,000 liters of milk in a month and have 3 units for production.
Contact details:
Contact Number: +91-8037405814
Website: http://www.alphamilkfoods.com/
Fresh Produce (Vegetables & Fruits)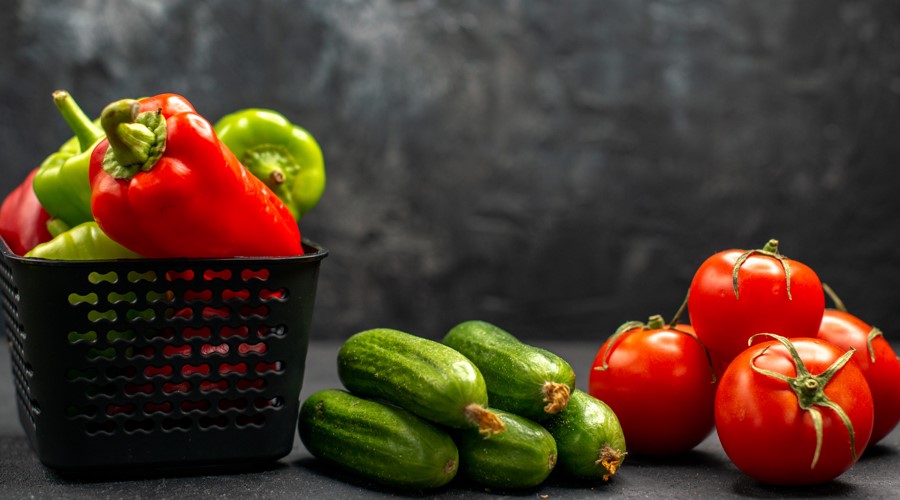 Fresh produce is the part and parcel of any food business. Here's a restaurant food distributors list in terms of vegetables and fruits.
Urban Growers LLP
Established in 2017, Urban Growers LLP is the leading manufacturer, wholesaler and trader of fresh fruits and vegetables. They provide turnkey solutions for exporting fruit & vegetables.
Their products are widely demanded in the market because of their superior taste and quality. Their mission is to accomplish big orders in a timely manner to always meet client satisfaction level.
Contact details:
Contact Number: +91-8048723883
Yes Enterprises
After beginning operations in 2013, Yes Enterprises has become one of the best food distributors of
Fresh Onion (Pink , Red Onion),
Tomato,
Green Chilly(G4),
Grapes,
Pomegranate,
Lemon,
Yellow Maize,
Vegetables.
The products are cultivated by the company's employed farmers under natural conditions. They ensure quality before launching their products in the market.
Yes Enterprises has exported a number of their products across the world including Singapore,
United Kingdom, Saudi Arabia, Thailand, etc.
They have been able to reach a good position in the industry owing to the skills and sincerity of their workers and senior executives. Hence, the company takes initiatives to deliver only the best quality product to its customers.
Contact details:
Contact Number: +91-8048978414
Grains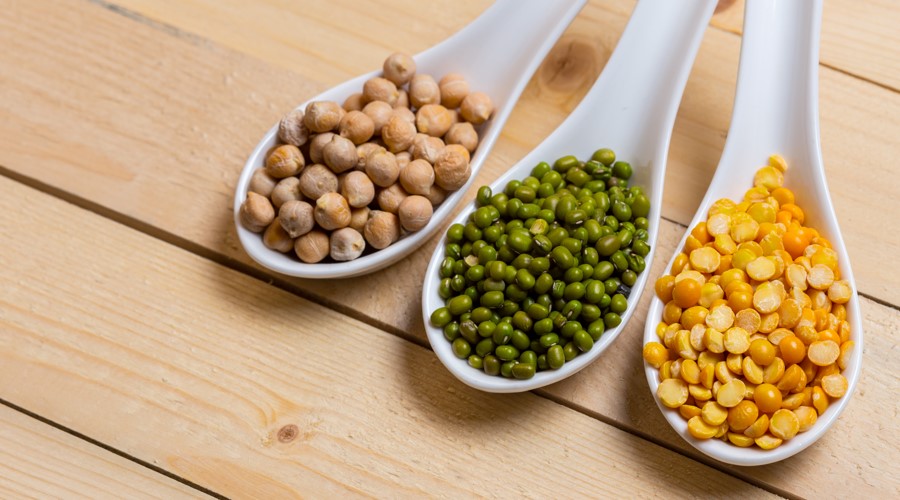 Here's our restaurant food distributors free list when it comes to different examples of grain products.
Carewell Impex
Founded by Mr. Urvish P Patel, Carewell Impex has set its sights on the future by creating enduring and profitable business ventures in a rapidly changing environment. The best products under the company include
Basmati Rice,
Spices,
Beans.
Owing to their positive approach towards business and utmost concern towards attaining the best quality, they have attained commendable position in the market. Company's ethical business practices, timely delivery and transparency have helped them to achieve a huge client base.
The company's mission is to provide tailor-made solutions catering to a variety of restaurants at highly competitive rates. The main goal is to make life easier for clients and customers by providing top of the line products and unmatched services ensuring high end quality.
Contact details:
Contact Number: +91-8043042078
Website: https://www.carewellhealthcare.co.in/
RMJ Modern Rice Mill
RMJ Modern Ricemill is one restaurant food supply companies offering
Ponni Rice,
Idli Rice,
Seeraga Samba Rice.
Since the incorporation in 1988, the organization has been a big player in the industry with no signs of slowing down.
With the incessant assistance of their R&D unit, they are able to cultivate products with the use of qualitative fertilizers. In addition, all their shipment of agro-products are always on-time. Furthermore, RMJ Modern Ricemill uses only the best grade packaging material to protect the products from bacteria and other external factors.
Contact details:
Contact Number: +91-8048729292
Packaging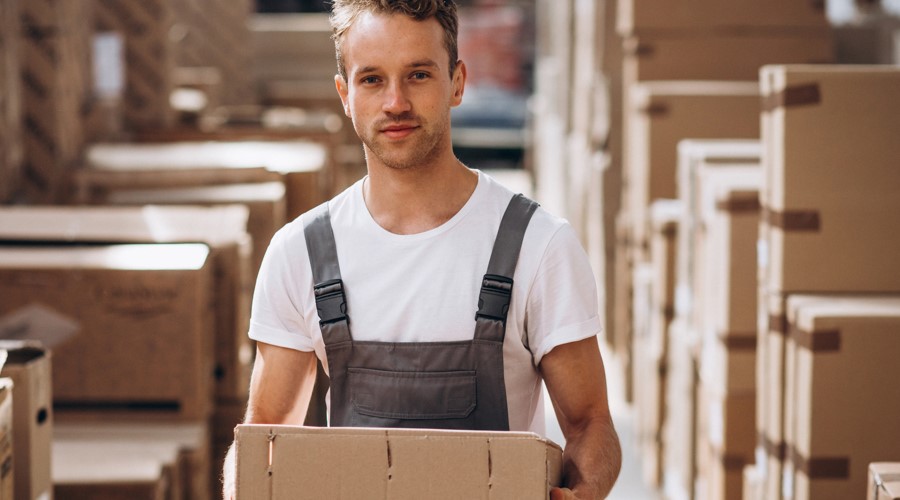 Packaging is responsible for food freshness, safety, and taste. That's why we couldn't ignore the importance of this category in our restaurant food distributors list.
As Food Packaging Greendale
AS Food Packaging incepted in 2000 and is amongst the leading manufacturers, exporters, and wholesalers of disposables. They manufacture the products as per the set industry norms and guidelines, utilizing the finest raw materials and modern machines.
Furthermore, the company also offers high demand products such as
Sealing Machine,
Food Packaging Box,
Disposable Containers,
Food Packaging Tray and many more.
The state-of-the-art infrastructural facility at AS Food Packaging undergoes regular upgrades in machines. Thus, they maximize their presence in the market and their production capacity.
Under the leadership of Mr. Amit Arora and Mr. Sumit Arora, AS Food Packaging has managed to attain several heights of success during their years of existence.
Contact details:
Contact Number: +91-7942553516
Website: https://www.asfoodpackaging.in/
Navyug Paper Products
Navyug Paper Products is one of the leading manufacturers and exporters of a variety of premium plastic containers, hing box plastic containers, cake bases, wrapping sheets, and many more. Their expertise has enabled them to gain proficiency in packaging a variety of food products. For Navyug Paper Products, design is a key element of product differentiation and that is why they are constantly looking for new products to create.
One of the top services that they can offer is innovative packaging for a restaurant's products. In order to meet the demands of the customers, they can also customize the graphic impression according to the requirements of the item to be packaged.
In addition to innovation, Navyug Paper Products has a strong distribution network and has marked their strong presence in this competitive market.
Contact details:
Contact Number: +91-8048876459
Website: https://www.navyugpaper.com/
Ambica Sales Corporation
Established as a Sole Proprietorship firm in the year 2012, Ambica Sales Corporation focuses on supplying
Plastic Disposable Trays,
Plastic Disposable Plate,
Disposable Paper Cup, etc.
Located in Delhi, they have constructed a wide and well functional infrastructural unit that plays an important role in the growth of their company. Ambica Sales Corporation offers these products at reasonable rates and delivers them within the promised time-frame.
Contact details:
Contact Number: +91-8047019488
Final Thoughts
Getting ahead of your food cost means you have to contract the right partner from this restaurant food distributors list. Compare each food distributor that meets your needs, negotiate with them and choose the most optimal solution for you.
Learn how to grow with EagleOwl. Our restaurant management system can help optimize your finances and increase your restaurant's net profit by at least 25%. Contact us now to schedule a free demo!