Imagine walking into a restaurant and being greeted very warmly by the host as soon as you step in. You are promptly seated, helped with choosing menu items, and your order is taken. The servers are polite and the food is delectable. You are delighted when you receive a flavorful complimentary dessert. To top things off, you get a good discount on the overall bill.
If this is how a customer gets treated every time they visit a restaurant, it automatically enhances their dining experience and ensures they keep coming back. It boosts loyalty and converts them into your brand ambassadors. But you can't offer complimentary food and discounts to every customer that walks into the door.
This is where restaurant loyalty programs come in. They are for the loyal regulars that a restaurant wants to retain. Restaurant rewards programs have turned out to be a great way for restaurants to increase footfall, especially in the pandemic.
So if you're wondering how to build a successful restaurant loyalty program, you have arrived at the right place.
→Great customer service combined with technology can enhance your restaurant profits by almost 25%. Want to know how? Click here to get a free demo from our team of experts and take your restaurant to new heights.
How do restaurant loyalty programs work?
Before we get into how to build a restaurant loyalty program, let's first understand how they work. Firstly, a restaurant customer loyalty program's purpose is very different from a one-time use online coupon.
A discount coupon for a meal can be made available online and can be utilized by anyone. Because of this, a customer may opt for a restaurant they have never visited to utilize the coupon. This helps the restaurant draw new customers.
But restaurant loyalty programs are created to encourage a customer that has already dined there to revisit. Based on the spending habits of a customer, a restaurant may want to retain them to keep getting good business from them. This is where a loyalty program comes into play.
A loyalty program works on the principle of rewarding to ensure reinforcement. It is a strategy for increasing the chances of a revisit by rewarding a customer. A restaurant rewards its customers enrolled in the loyalty program with reward points, complimentary food/drinks every time they dine in, discounts, rebates, merchandise, or coupons.
Some restaurants take things a notch up by personalizing their service like reserving a great table, giving special treatment, accepting food customization requests, offering exclusive access to restaurant events, and more.
Restaurants may get a high-paying customer to subscribe to their loyalty rewards program, but the program can only be called successful if the customer returns to use his earned loyalty/reward points. This is why it is important to educate customers about the benefits they earn from redeeming their reward points.
7 benefits of restaurant loyalty programs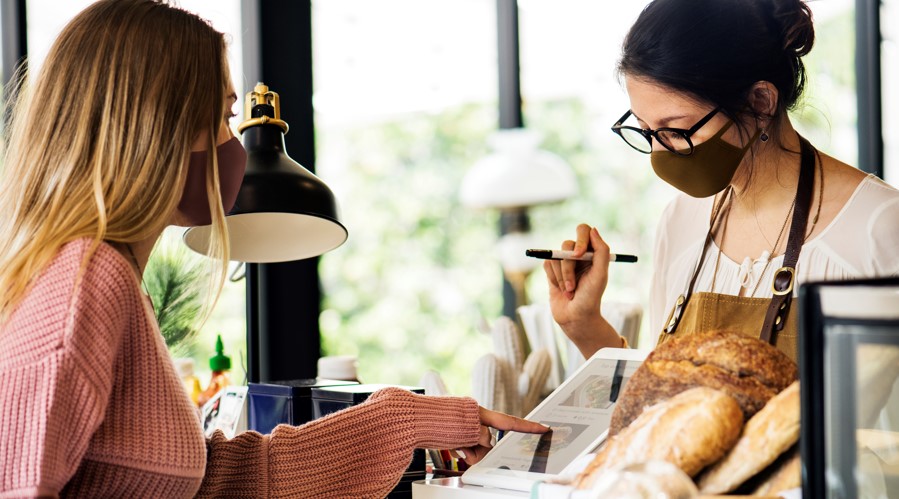 Now let's try to understand why restaurant loyalty programs are important for restaurants.
As per the Pareto principle, roughly 80% of your revenue is generated by about 20% percent of your customers. These 20% are your high-paying customers. This could mean they generate a huge bill every time they visit and do not hesitate from ordering expensive items from your menu. For your restaurant's success, it is important to keep such customers happy and satisfied.
The benefits of a restaurant loyalty rewards program include:
Since this program incentivizes customers into frequently dining at your restaurant, it increases their overall transaction value. The more they visit, the higher your restaurant sales go.

A loyalty program member is more likely to spend more than an average customer in order to gain rewards and try new things since they get an extra discount.
Increased brand recognition:
Every restaurateur wants a customer to think of their restaurant first whenever they choose to dine out. Customers favor restaurants that offer great deals in addition to great food, atmosphere, and customer service.
So if your restaurant customer loyalty program satisfies these criteria, customers will frequently visit and also encourage others to visit your restaurant. More and more people will start recognizing your brand. And consistently offering customers great value through your reward system will enhance your brand reputation as well.
Increased customer lifetime value (CLV):
CLV defines a customer's value to a restaurant during the course of their relationship. In other words, it's the expected revenue a restaurant earns from a customer. Well-crafted restaurant loyalty programs increase CLV, giving the restaurant more gains from a single customer.
When you know a customer's lifetime value, you can customize your service to ensure they keep spending at your establishment. This will improve your profit margins and reduce customer acquisition costs (CAC).
Better connections with customers:
A great way to improve your reputation and get a competitive advantage is to build good connections with your customers. With restaurant rewards programs, you get access to a customer's contact details like phone number & email, allowing you to stay in touch with them and share special offers with them.
For instance, if you're launching a new menu let your loyalty program members be the first ones to know about it. Arrange for an exclusive tasting event for them. This will make them feel more special and help in fostering a valuable long-term relationship with them.
Customers want to feel special. A loyalty program for restaurant gives you access to a customer's details like birthdays/anniversaries, spending habits, food preferences, etc. These data allow you to tailor your offerings to their preferences.
For instance, sending a loyalty program member a bottle of wine of their liking on their birthday is a sure shot way to delight them. It makes them feel valued and keeps them loyal to your establishment.
Gain valuable customer data:
Running a restaurant is an everyday learning experience. If you get access to real-time data, you can upgrade your services to better your performance. With a digital system of restaurant loyalty programs, you can gain a better understanding of your customer base.
If you look at what your most loyal regulars are spending money on in your restaurant and get their feedback, you can get a clear roadmap to attract more such customers. Do they find your customer service exceptional? Use their testimonials to promote on social media. Do they dislike your chicken wings? Understand what's going wrong and work on it with your chef to enhance its taste.
Loyalty programs that offer extra discounts on referrals can help you attract new customers. So when an existing customer has taken advantage of your loyalty program and enjoyed it, they are bound to tell others about it.
This leads to free marketing through positive word-of-mouth publicity. Your customers turn into brand advocates and encourage their friends and family to become loyalty program members in order to avail special discounts.
How to build a restaurant loyalty program?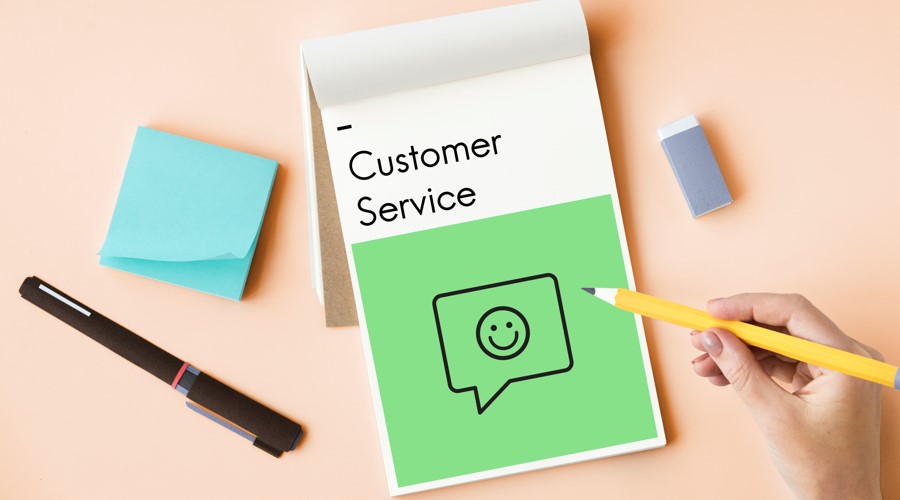 Building successful restaurant loyalty programs starts with studying your customer database to identify the right group of customers who add the most value to your restaurant.
But how do you find this right information? Your restaurant POS holds the records of the menu items a customer orders, time of visit, frequency of visit, and even demographic data.
Your restaurant POS system can collect important details of every new customer like their name, address, phone number, email, birthday, anniversary, etc. With this information, you can create the right offers to entice your customers into enrolling in your restaurant loyalty rewards program.
Here is a step by step process of building a loyalty program for restaurants that benefits both you and your customers:
Step 1: Understand what your customer wants
The key to a rewarding loyalty program is making the customer happy. So start by understanding what exactly your customer wants. What kind of rewards would they enjoy the most? Mainly, there are two popular types of rewards:
Loyalty points on the total bill amount
Deals on dine-in and online ordering
The first one is very straightforward. The member dines at the restaurant, earns loyalty points, and redeems them for a discount on the next bill. This works best for pubs, bars, and fine dining restaurants.
The second type of reward gives members special offers such as complimentary food/drinks, buy one get one, free home delivery, etc. This is beneficial for casual dining restaurants, QSR, and cafes where the table turnaround rate is high.
Step 2: Make the enrollment process very convenient
Once you know the best reward system for your customer base, the next step is getting the customers to enroll in the program. It is crucial that you make the process as easy as ABC so the customers can quickly participate.
Customers come to a restaurant to have a good meal and a memorable time. Boring them with a complex enrollment process with multiple steps will prevent them from wanting to be a part of your loyalty program. Joining your loyalty program should be as easy as sending a text message to your special number or filling out a simple form with some personal information.
Step 3: Keep the terms very simple
Your loyalty program terms and conditions need to be well-defined to avoid any confusion during redemption. It can be very off-putting for a customer to get stuck while accessing their loyalty program benefits during bill payment.
So make sure to create rewards that are not difficult to earn. For instance, if your loyalty program offers a complimentary dish that costs less than 40$ on the 5th visit but only if the bill crosses 200$, no customer would show interest in such a program.
Step 4: Don't forget to promote the program
To establish a loyalty program, you need to have the right customers onboard. So when you decide to launch a loyalty program, make sure it is well-promoted. Let all your dining customers know that you have such a program in place.
Don't forget to advertise the loyalty program on all possible channels. The cheapest options are publicizing it on your restaurant's social media handles and sending emails to your customers.
Step 5: Offer exclusive deals
What does your loyalty program offer that you don't give every other walk-in customer? What sets your loyalty program apart from those offered by other restaurants? Unless you offer something exclusive, your loyalty program loses its value. Apart from loyalty points, offer your customers deals that make them feel special.
Give your loyalty program members perks to lure them into visiting again and again. For instance, you can give them early access and the best seats to all your events, free home delivery, tasting session with the chef, etc. Get creative and create rewards that make them feel they are getting more value because of the loyalty program membership.
Step 6: Make it secure
Most restaurants give their customers physical restaurant loyalty cards and associate their membership details with the card number. But customers may forget to carry it or in the worst case, lose it. You don't want a customer falling prey to fraudsters because they lose their loyalty card.
To prevent this and add a layer of security, you can go digital and register the customer into your loyalty program through their contact number. Anytime they want to use their loyalty card benefits, all they have to do is share their contact details. You can use a dedicated app where customer orders and points get recorded. Such an app will allow them also to access details of their earned loyalty points in real-time.
Step 7: Request feedback
This is one of the most important yet underrated steps of building winning restaurant loyalty programs. Just launching it is not enough. You need to ensure it is, in fact, providing value to your customers.
So seek feedback from your customers about their experience of being a part of the loyalty program. Try to genuinely assess what perks they are enjoying and what additions they would like to the program.
Step 8: Keep updating the program
A great way to delight a customer and win their loyalty is taking their feedback seriously and actually working on it. It makes them feel like their opinion is valued which proves to be a great motivation to keep coming back to your restaurant.
Get them to fill out survey forms every once in a while so you know what areas need improvement. Make changes in your program keeping in mind their responses so you create a better and updated version of your loyalty program. Only when you are open to advice and criticism can you truly create a rewards program that keeps customers loyal.
Real-life examples of restaurant loyalty programs
Now that we have discussed the entire process of building a lucrative restaurant loyalty program, let's look at some real-world examples to understand how restaurants have managed to leverage this solution to their benefit.

At TGI Friday's, a loyalty rewards member gets free chips and salsa every time they dine in. Members earn 1 point for every dollar spent at any of their outlets. These can be earned through dine-in orders, online orders through TGI Friday's, and catering orders. All that needs to be done is to provide your registered phone number when you visit. You can earn extra points by referring friends to their loyalty program. The best part about this program? The loyalty points never expire!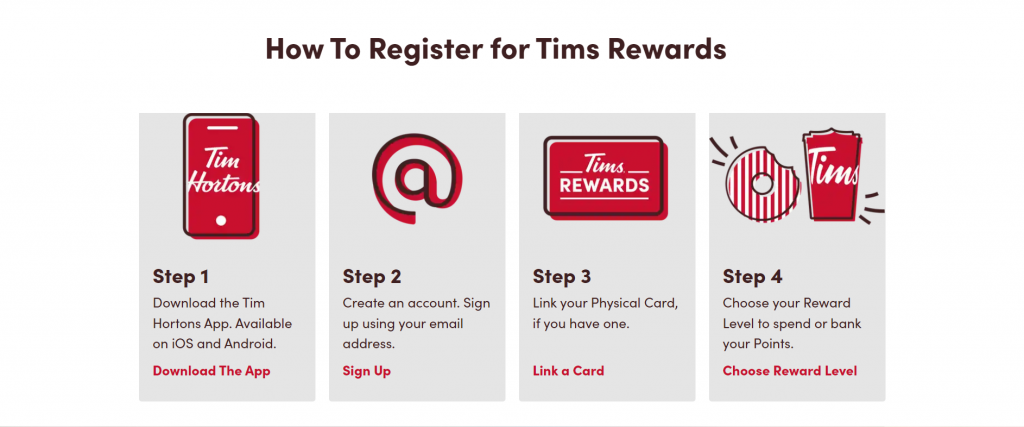 Popular fast-food restaurant chain Tim Hortons, touted as the best coffee chain in Canada, is another great example of an efficient restaurant loyalty program. Their subscription process is very simple. Once you download their app, every time you dine-in or order online, you can scan to earn points.
Members earn 10 points on every visit to their store and get access to all their exclusive offers. Members also get rewards with special discounts on their birthdays. As of 2022, Tim Hortons has close to 4900 stores across multiple countries and buyers can earn and redeem them at any of these stores.
8 exciting restaurant loyalty programs ideas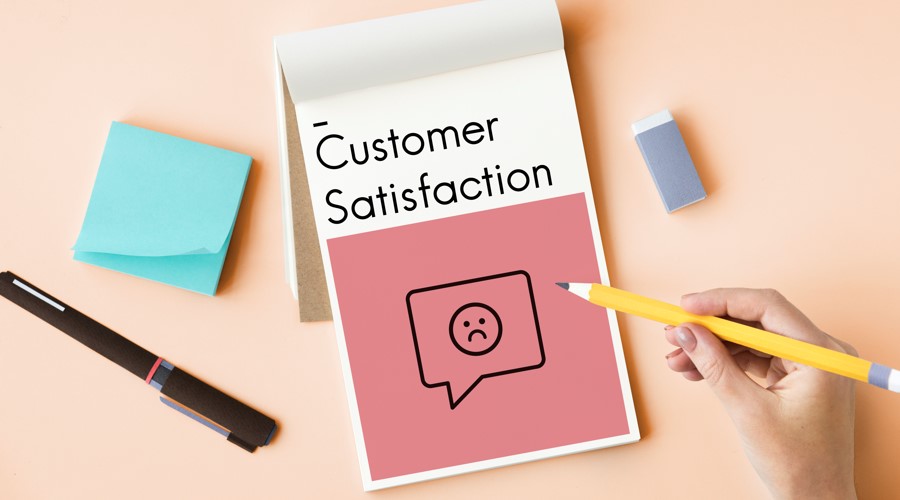 Here are some of the most successful restaurant loyalty programs ideas:
Reserved seating: Always keep your best seats for your loyal customers. Based on your restaurant interiors, these could be on the first floor, near the windows, on the open deck, terrace, or in the very center of the restaurant under a chandelier.
Buy1 Get1: Want customers to dine in more frequently? Offer them a free dish through "Buy1 Get1" on every 3rd visit to the restaurant. This will compel them to visit again and again to ensure they get the promised free dish.
Seasonal menu tasting: Hold tasting events before launching a seasonal menu with entry only for your loyal customers. This is a great way to get their opinion on the new menu items so you can hone the menu before launching it to the general public.
Shower them with complimentary items: Do you know your customer's favorite drink? Offer it to them for free as a welcome drink. You can also offer a free dessert to your loyalty program members on every meal.
Exclusive entry for events: Whenever you host events, make sure your loyalty card-holders get access to the event passes first. Make sure they get front-row seating for all the events. This will become one of the top reasons people enroll in your loyalty program.
Skip the queue: How amazing does it feel to be able to skip a long queue and directly get inside a restaurant within seconds on a busy day? Give your loyal regulars this specialty treatment so they always feel like a celebrity.
Remember their special days: Always make your customers feel special on their important days birthdays and anniversaries. Offer an extra discount on these days to ensure they choose your restaurant only for the celebrations.
Referral program: Offer loyalty points to your loyalty program members every time they refer a friend or family member to become a part of the program. You can make this better by offering a similar number of loyalty points to the new member as well.
In conclusion, loyalty programs offer restaurants as well as their customers a plethora of benefits. While restaurants enjoy high sales because of repeat visits of loyalty program members, customers get access to exclusive offers and priority treatment every time they visit the restaurant.
The more effective and well-executed your loyalty program is, the more likely a customer is to spend money at your restaurant. Implement these tips and ideas to create a loyalty rewards program for your restaurant.
Looking for more ways to save money and achieve better margins for your restaurant?