The restaurant industry is a resilient group. Even if they're constantly facing challenges year in and year out, it hasn't stopped them from persevering. Restaurant owners are constantly looking for innovative ways to increase sales. As a result, restaurant industry trends are born and are being used as standards in restaurant operations.
→ 2022 is setting up to be a big year for the restaurant industry. Let EagleOwl help you increase your profitability. Click here to get a demo now.
So, what do you think will be the innovations in restaurant industry for 2022? Here is a quick overview on what to expect.
Trend 1: Restaurants will Look to Double Down on Delivery Options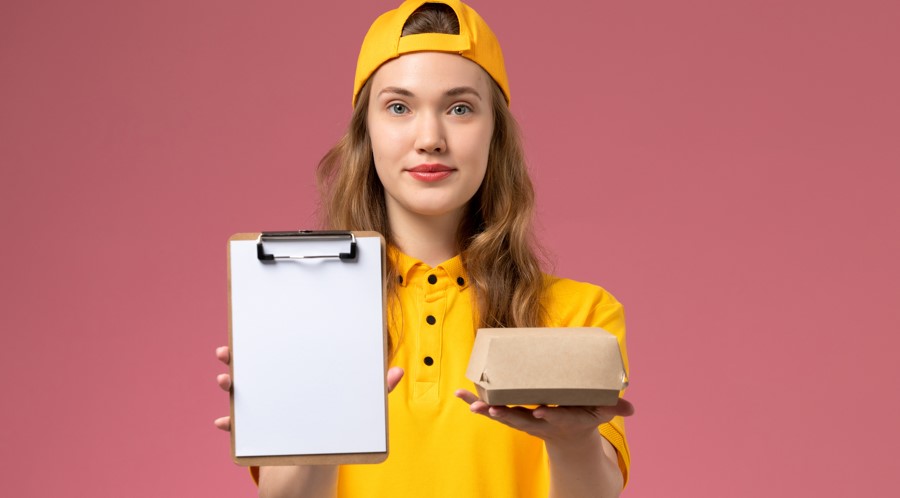 Gross sales for online deliveries is projected to be at $34.256 billion for 2022. By 2025, projected revenue for online delivery will be $41.504 billion – an annual growth rate of 6.61% from 2022. These numbers alone should tell you that online delivery is one of the crucial restaurant industry trends and that your next investment should be here.
An interesting trend to look for in 2022 is that restaurants might invest in delivery options of their own and just jack up delivery menu prices to cover these costs. While third party delivery apps help with reach, they are extremely costly in terms of commission.
If deliveries are a part of a restaurant's operations, they would be more inclined to have some sort of restaurant experience with the deliveries. As it is now, third party apps simply deliver the food to customers without any fuss or fanfare.
The goal is to create some sort of moment for customers in every delivery that your restaurant makes. The only way you can achieve this is by operating your own delivery section in your restaurant.
In addition, deliveries come with their own restaurant technology trends 2022 and will include driverless delivery cars, delivery tracking systems, and more.
Trend 2: Cloud Kitchens will Continue to Grow
Cloud kitchen concepts flourished when the global pandemic hit in 2019. It took huge leaps from 2020-2021 and is one of the restaurant industry trends to look towards in 2022.
A cloud kitchen is a restaurant that offers no dine-in services. The only way for customers to order and try their food is via online deliveries – another huge restaurant industry trend in 2022. It is important for cloud kitchen restaurant owners to invest in a strong website for online orders and a strong online presence in social media networks.
Cloud kitchens started off working with restaurants through delivery apps like UberEats and GrubHub. As the industry evolves, restaurants have now placed a curbside pickup spot near the space for customers to pick up their food. In addition, some of these restaurants have also tried to use their own delivery fleet to serve their customers.
Trend 3: Self-Ordering Kiosks Will Trend Up
The difficulty to find productive and skilled labor has been prevalent since the pandemic started. Because of this, restaurants have to look for ways to compensate. One option is to increase the use of self-serving stations, one of the restaurant technology industry trends. This will make the restaurant less reliant on employees and will be able to save on labor costs.
Depending on the type of restaurant you own or manage, there are self-serving machines that you can use. For example, a QSR similar to McDonald's or Burger King can use self-ordering stations and self-serving drinks machines. On the other hand, grocery type businesses like 7-11's can have a vending machine.
Automation is one of the innovations in the restaurant industry that has been trending up for the past few years. It's one of the current restaurant industry trends that needs to be maximized because of the potential savings it can give.
Trend 4: Plant-Based Meals Will Continue to Grow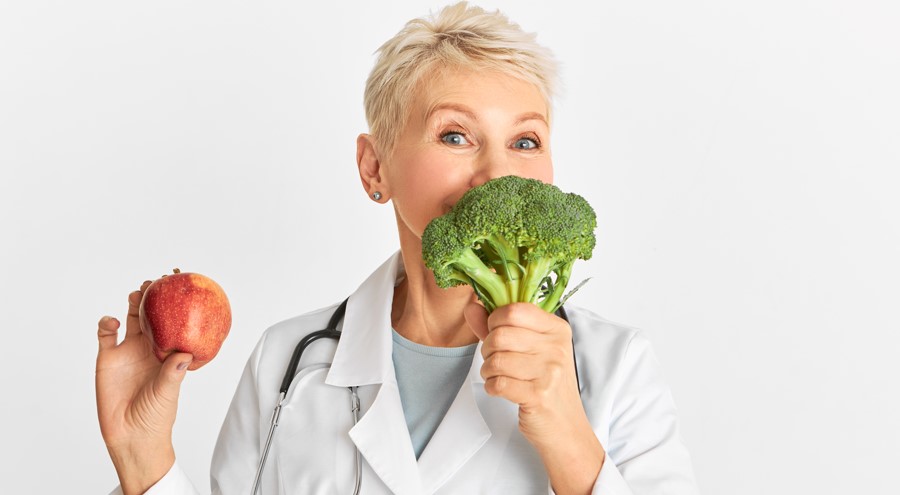 This is one of the food industry trends 2022. Customers are leaning towards eating vegan food in restaurants nowadays. 2022 will not be any different. Most chain restaurants have included plant-based meals to their menu and it's paying off.
McDonald's initially tested the "McPlant" in 8 U.S. stores and results have been massive. They've been selling an average of 70 sandwiches per day, enough to warrant an expansion. 2023 is being eyed as a possible massive rollout for all McDonald's branches around the world.
With this in mind, it is important that restaurants embrace this food trend and have something plant-based to offer to customers. The growth of plant-based menu items will continue until it's readily available in all restaurants. According to stats, 6% of US consumers are now vegan, which is around 9.7 million Americans. That's a 500% increase in numbers since 2014! It is best to take advantage of one of the most popular restaurant industry trends before it has become the norm.
Plant-Based Food and Ingredients Trending Up in 2022
If 2020 was the year of the plant-based burger and 2021 was the year of the plant-based chicken, look for 2022 to be the year of plant-based seafood. A handful of companies such as Aqua Cultured Foods and Save to Sea have started to serve up plant-based fish for vegans.
Plant-based producers have begun to move away from soy, corn, and wheat. In 2022, look for unique ingredients like chickpea, fava bean, mushrooms, and barley to be used in the creation of plant-based meals.
Trend 5: Multi-Channel Marketing Will Win
Restaurants who have a huge online presence tend to be more successful than those who do not. With most of the customer base looking at your pages and reviews first, it is important that your restaurant's online presence is top notch.
Here's how you should do it. First, restaurants have to make sure they're part of all major social networks. This includes Instagram, Facebook, TikTok, SnapChat, LinkedIn, and Twitter. Information on your restaurant must be complete on these networks as these are one of the first things customers will look at.
Second, having a dynamic website with an online ordering option is a must. A restaurant's website serves as their home on the internet. All relevant information such as branches, contact number, and menu should be found on the website. To top it all off, your website should integrate an online ordering option for customers.
Lastly, put your restaurant on restaurant review sites. Examples of restaurant review sites include Yelp, OpenTable, Facebook, and Zomato. Aside from your social networks and website, this will be another medium where customers will learn more about your restaurant.
Trend 6: Restaurants Will Tighten Their Menus
For 2022, simplicity is the key when it comes to restaurant menus. Gone are the days where a Jack-of-all-Trade menu will entice customers. At the end of it all, customers prefer a shorter menu with high quality food than lots of choices but of lower quality.
A tighter menu can also impact your restaurant's bottom line. It can lower your food cost by having an optimized inventory. A tight menu also helps with lowering wastages since ingredients will most likely be used in multiple menu items.
Another reason why 2022 will most likely start a trend of tightening menus is because of supply chain issues. Due to rising cases of COVID, importing and exporting of goods have become much more difficult. Pair this with the increasing food costs and restaurants basically have no choice but to cut down on their big menu.
Trend 7: Restaurants Will Create Multiple Income Streams
The pandemic has brought out the creativity in most restaurateurs. They've diversified and added income streams such as retail, party trays, rentals, and others.
For example, full service restaurants whose capacity have been capped at 30-50% can add party trays for their take outs. This way they can get the potential income from the lost capacity in another way. In another example, since bars are closed during lockdowns, they've gotten creative by creating a cocktail kit to send out to their patrons at home. As soon as bars started reopening again, they've chosen to keep this income stream as it adds to their sales too.
Trend 8: Restaurants Will Shift To Eco-Friendly Packaging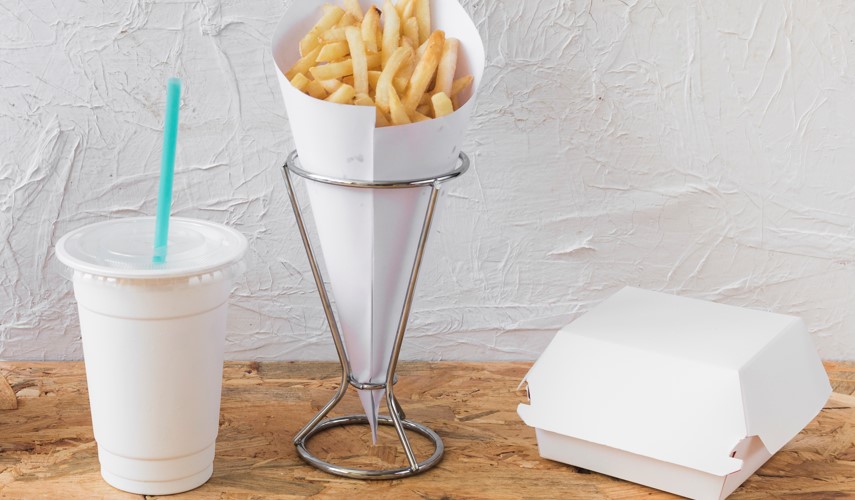 Restaurants are mostly connected to social issues that haunt the world. People are beginning to look at which restaurants are helping and which ones aren't. An environmental concern that has led to restaurants to change is the use of plastics.
It was noticeable that several restaurants have started replacing their plastic straws, plastic bags, and plastic cups with eco-friendly alternatives. Some eco-friendly, recyclable alternatives include sugarcane, bamboo, PLA plastic. Restaurants look to do their part in saving the environment, so going eco-friendly is one of the restaurant industry trends. There is an incredible sense of urgency for everyone to lower the impact on climate change.
Trend 9: Pop-Up Restaurants Will Be Popular
A pop-up restaurants are the next on our list of restaurant industry trends. It's an event that will showcase the chef's talent at a temporary location. It serves as a testing grounds for restaurants who want to enjoy the freedom to create anything they like. Customers usually love this because of the element of surprise they'll get to taste when they visit the pop-up.
There are lots of benefits to opening up a pop-up restaurant. First, it allows new players to build their reputation while allowing long-time players to experiment with their menu. Second, you can test out a location if there's enough market in the area. Third, a restaurant can generate buzz by opening a pop-up.
For example, a restaurant who has been closed for almost a year announced that they'll be opening a pop-up restaurant inside a popular restaurant. Doing this will save a lot of expenses for the one doing the pop-up while also capturing the market of the popular restaurant they'll be using.
Lastly, opening pop-up restaurants can help you earn money while you set up your capital for your restaurant. Pop-up restaurants do not require extensive capital and can give you financial flexibility in the future.
Costs will most likely be short-term – lease on the space, kitchen equipment rental, licenses and permits, and raw materials. In short, the appeal of not being tied to a certain spot for years and less operating expenses is very high.
Trend 10: Mocktail Industry to Grow More
Drinks with little to no alcohol content have been the buzz lately and one of the restaurant industry trends for bars. Expect this trend to grow in 2022 as this industry is still at its infancy. The main objective of this industry trend is to make everyone feel at home in the bar setting despite not drinking any alcohol.
Bartenders have begun experimenting on delicious mocktails with ingredients such as matcha, chai tea, fruit juices, soft drinks, etc. The bar experience usually revolves around alcohol. But this makes people inhibited and lose the connection aspect of going out. For those who want to have a good conversation and connection without being inebriated in a bar, mocktails are definitely for you.
Trend 11: Tequila will Rise Even More
On the other hand, an alcoholic spirit that will further rise is tequila and it's one of the restaurant and bar industry trends. Consumers have enjoyed drinking tequila of any kind. They've tried the light & lean ones and the pulpy ones. One further sign that tequila is on the rise is the investments into new distilleries that celebrities Dwayne Johnson (The Rock) and Kendal Jenner made. The Rock founded Teremana tequila while Kendall Jenner founded 818 Tequila.
Final Thoughts
These restaurant industry trends serve as the perfect guide for your restaurant. Incorporating several of these trends onto your restaurant can lead to success. Choose and decide which ones are best for your restaurant so you can focus and expand on this.
Despite challenges that the industry has faced, restaurant owners and managers have remained unfazed with the number of opportunities these restaurant industry trends have brought to the table.
Learn how to grow with EagleOwl. Our restaurant management system can help optimize your finances and increase your restaurant's net profit by at least 25%. Contact us now to schedule a free demo!