Biryani is everyone's favorite dish not just because of its unique flavor but also because it tastes luxurious yet it reminds you of home. It is a feast that everyone needs to enjoy at least once a week. If you have the heirloom recipe of your grandmother's biryani and you can replicate it in your kitchen, you may want to consider setting up a profitable business.
→ EagleOwl offers a perfect solution for all Cloud Kitchens. Request Your Demo Today. No CC required
Nowadays, consumers prefer to order food online and have them delivered at home to comply with government restrictions and social distancing protocols. The growth in delivery demand is an opportunity that you can take advantage of. The cloud kitchen setup is the most ideal business plan that entrepreneurs are considering these days. Cloud kitchen is a type of restaurant model that serves food products to customers who order using an ordering aggregator.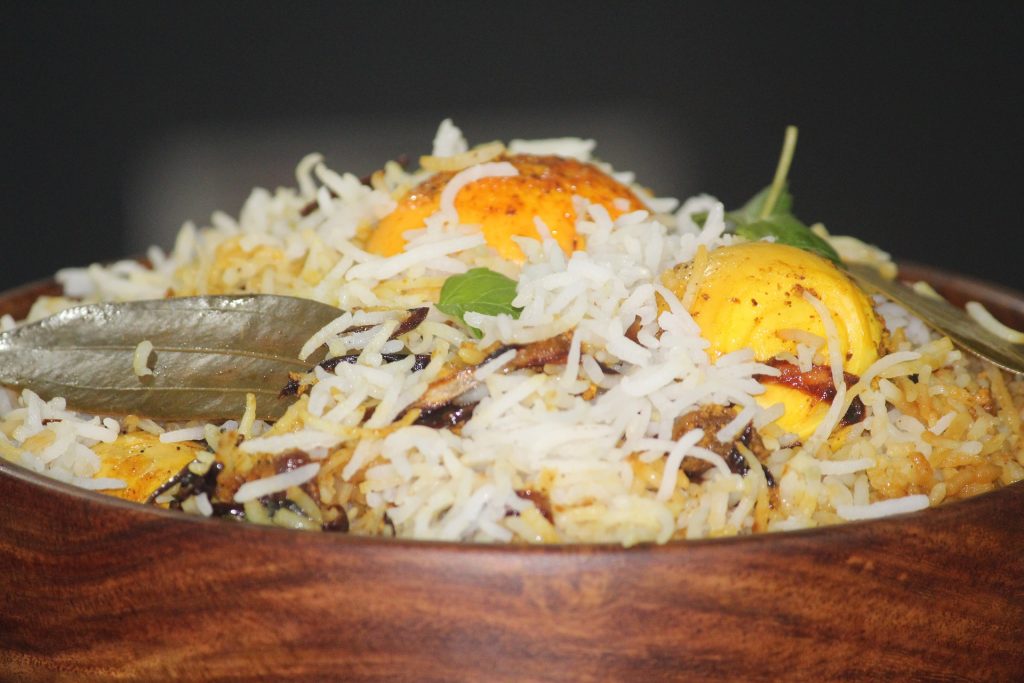 What is a biryani cloud kitchen?
You can call your business a biryani cloud kitchen because you will be preparing different biryani dishes for your customers in a cloud kitchen format. The location of the biryani cloud kitchen does need a lot of foot traffic because all your orders will be delivered by aggregators. It just needs to be located in the central area of commercial and residential areas to capture a bigger retail trade area. This means that you are in the middle of everything without paying prime rental costs.
There are two types of cloud kitchens that you can choose from. The first type is an independent biryani cloud kitchen wherein you will construct your own cloud kitchen without any signages and storefront branding. It is basically a food preparation site that does not appear to be a restaurant from the perspective of passersby.

The other type is where you will rent kitchen space from a cloud kitchen operator and you will be the only tenant offering biryani dishes. Both types of biryani cloud kitchens are easier to set up and require lower investment kitchen costs than a regular restaurant model.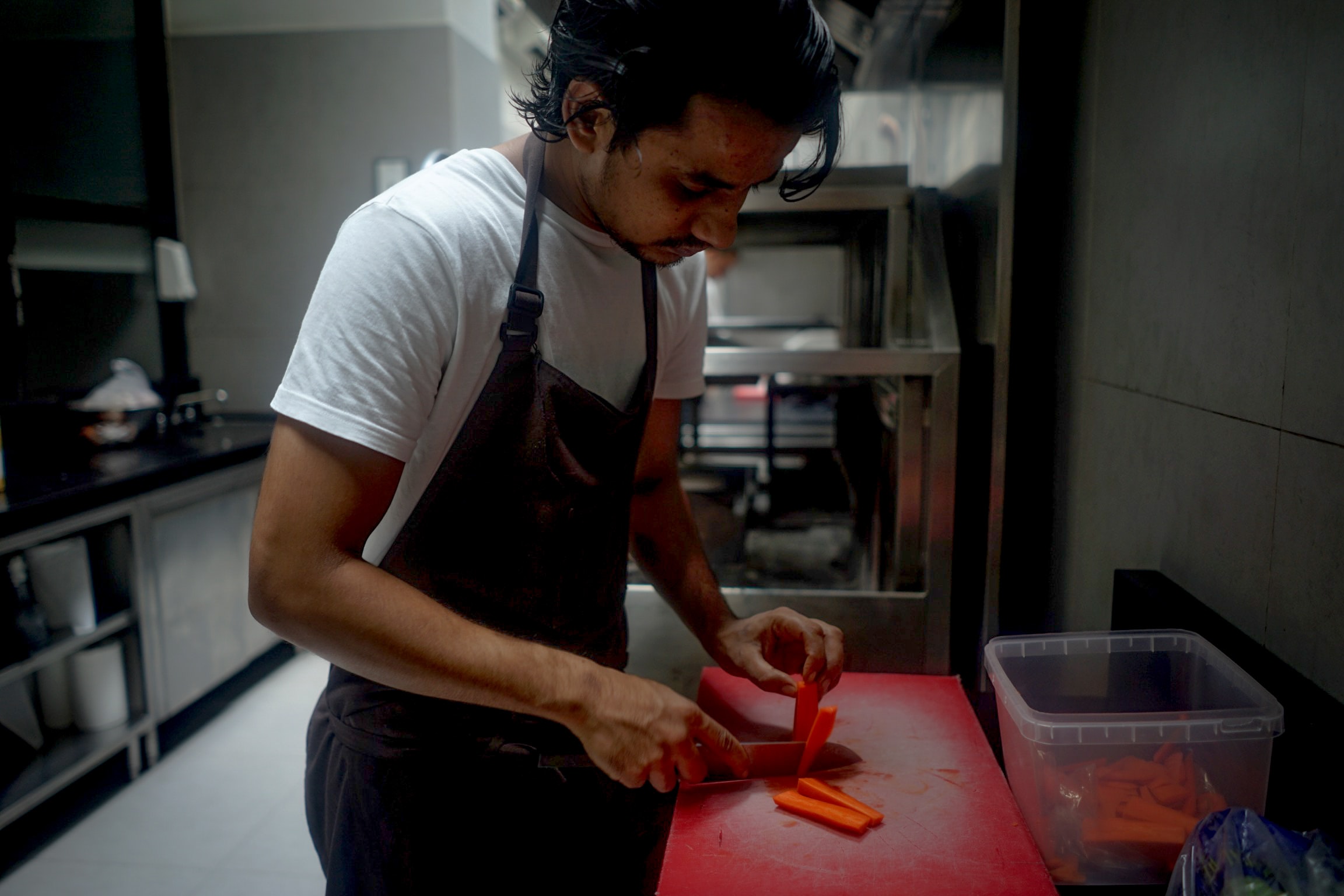 Are biryani cloud kitchens profitable?
In general, food businesses with delicious products and effective marketing initiatives will result in high sales. What makes the food business tricky is the bottom line of your finance KPIs. You may be generating a lot of sales but if your operating costs are also high, getting a break-even might even be a challenge. As discussed in our cloud kitchen profitability article, the cloud kitchen costs are lower than regular restaurant models because of the following:
Because biryani cloud kitchens do not have storefront branding, customer signages, and a dining area, you can omit these in your budget. You only need to allot for the construction cost of your kitchen and storage area. The location of facilities and equipment in your kitchen and storage area can be closed together to maximize the space and to have a more efficient flow when cooking and assembling food products.
Equipment and facilities usually take a bulk on the investment cost of the restaurant business but with a cloud kitchen, you can even cut it in half. If you opt to rent kitchen space from a cloud kitchen operator, some equipment and facilities that you need to produce, hold, and assemble food products can even be provided by the cloud kitchen operator. There are also shared spaces such as washing stations, freezers and chillers, and service areas that you do not need to include in your investment cost anymore. Having no area for customers also means that you do not need to buy any restaurant furniture and fixtures too.
Cloud kitchens mean lower rent because the locations are not ideal for foot traffic but still accessible by delivery riders. In addition, you can take advantage of the shared services offered by your cloud kitchen operator such as cleaning tasks and dispatching of orders. The cleaning of pots, pans, and utensils can be done at the shared washing space by the cleaning staff employed by the cloud kitchen operator. Dispatching of orders to delivery riders can also be done in the central dispatching area. The recurring utility costs in your biryani cloud kitchen are also lower than a regular restaurant because of how small the space you are operating in. In a regular restaurant, you need to pay for the electrical expenses of the kitchen area, customer area, and dining area whether there are customers or none. In a cloud kitchen setup, you only pay for the utility cost of the already maximized kitchen area.
Your biryani cloud kitchen will have better profitability because of lower construction costs, lower operating costs, and lower investment costs. Imagine all the costs that could have been eating the profit margin of your cloud kitchen, these are all reduced and would generate more profit to have a shorter payback period.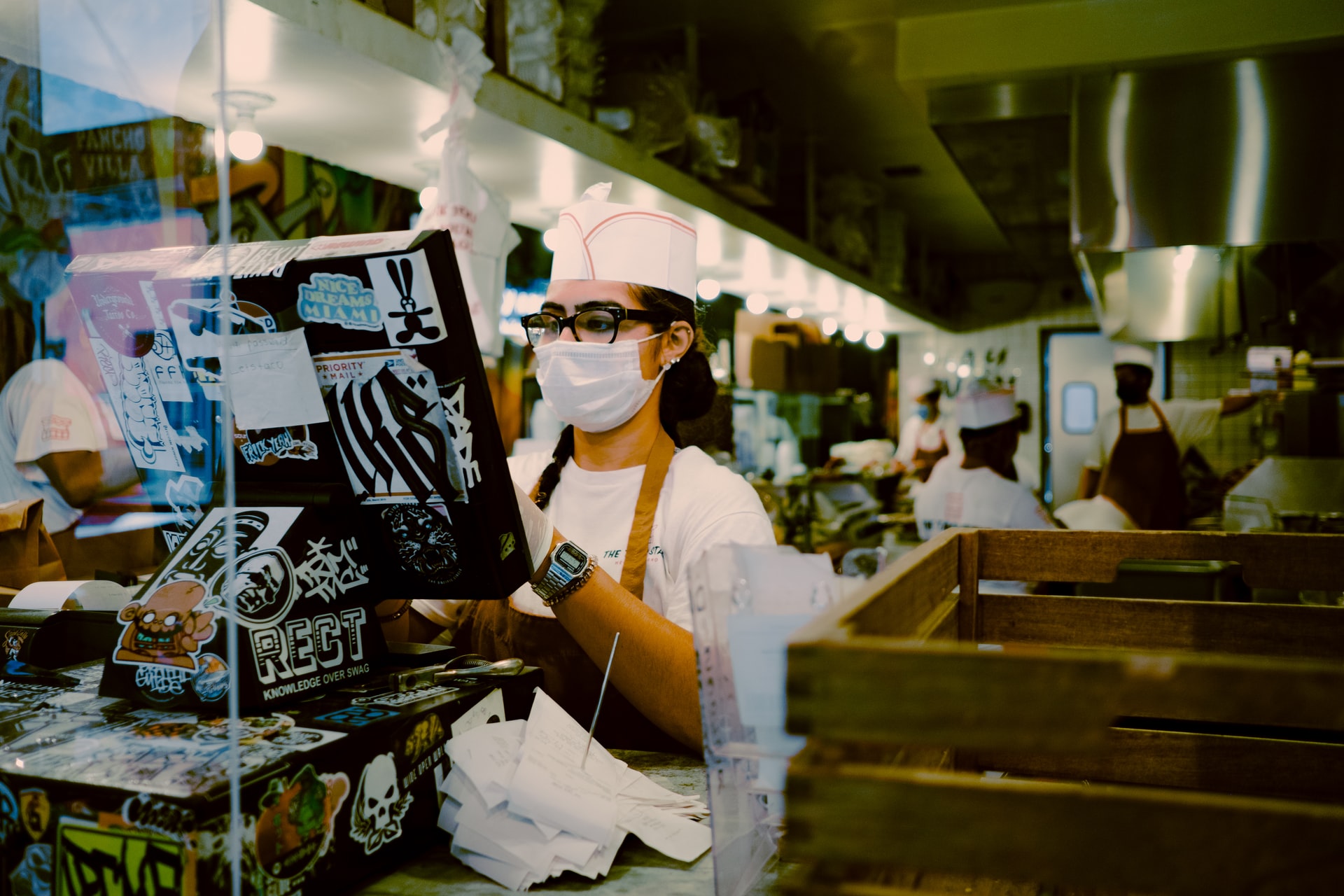 How to set up a cloud kitchen serving biryani?
As we have discussed so far, the business plan for a biryani cloud kitchen is simpler than a regular restaurant and the profit margin is even higher. What is more critical is the set-up of your cloud kitchen to ensure that your operating costs are lower and that your operations are efficient.
Standardize your processes and systems
The daily goal of the staff in your biryani cloud kitchen is to serve your customers a consistent high-quality biryani dish every time they order. To ensure the consistency of your products, you need to standardize all preparation, cooking, assembly procedures of all your products or better have a functional restaurant operations manual. You may provide laminated printouts in your kitchen area so that your staff can refer to them easily in case they forget some of the procedures. You also need to create a system that will allow your staff to monitor your hourly sales and inventory without taking too much time because they need to focus on producing high-quality products.
Consolidate all orders in your biryani cloud kitchen
Because all your orders come from online aggregators, you need to find a way to aggregate all third party orders in one system that will automatically transmit them to your point-of-sale system. Imagine how overwhelming it can get during your peak hours. After receiving the orders from several merchant consoles, your cashier needs to manually punch all the orders to your point-of-sale to have accurate sales data and to relay the products to your production staff. Your cashier also needs to print the assembly receipts that will be the reference of your assemblers. The printed receipts can get lost which could even lead to missed out transactions. All the manual tasks we have described are inefficient tasks that can be automated by one system. The consolidator automatically receives all orders from all merchant consoles and automatically transmits them to your point-of-sale system. This means that you can even save costs on your manpower. All orders are automatically shown into the kitchen display screens that your staff can refer to when assembling orders. With the consolidator, all orders can be monitored in your kitchen display screens as soon as they are received and until they are dispatched to the delivery riders.
Implement a cloud kitchen software in your operations
To make your biryani cloud kitchen operations even more efficient and profitable, you should complement your standard processes and order consolidator with cloud kitchen software. A good cloud kitchen software provides you access to live data reporting and analytics. With just a click on your mobile phone or laptop, you can get access to a dashboard that shows you the top-selling biryani dishes and hourly sales of your cloud kitchen. With this information, you can now plan out promotions during slack hours to boost your sales. You can even extract data that will enable you to see the delivery, usage, and wastage of your raw materials and ingredients. Because of this, you can avoid wasting your raw materials by timely monitoring them.
Conclusion
Your special biryani recipe, a solid biryani business plan and efficient operations in your biryani cloud kitchen only lead to a good profit margin. By ensuring that your product is consistently good and that your cloud kitchen operations are running smoothly, there will be no hindrances in growing your business. By nature, processes are simplified in a cloud kitchen because there are limited customer-related activities that you need to consider. Similar to what Lokesh Krishnan from Potful was doing, continuously innovating is the key to success in any food business venture. You just need to innovate your operations by implementing efficient restaurant technology that will allow your staff to focus on producing consistently high-quality biryani. 
Learn how to grow with EagleOwl. Our restaurant management system can help optimize your finances and increase your restaurant's net profit by at least 25%. Contact us now to schedule a free demo!