Cloud Kitchen is not a new concept. Restaurants in China have been running cloud kitchens for decades. UAE has been doing it successfully for a while. Earlier, the primary reason for starting and running the cloud business was cost-effectiveness. Now the cloud kitchen business is growing for a different reason – change in consumer behavior.

People still want to enjoy meals from their favorite restaurants but owing to the pandemic they are hesitant to go out for a sit-down meal. The current requirement for takeaway and delivery has a major role to play in this sudden, and huge shift in the way the restaurant industry is currently operating. 

→ EagleOwl is the ultimate solution to increase Cloud Kitchen profitability. Request Your Demo Today. No CC required
Restaurant owners that were a tad bit reluctant to adopt the concept are now finding themselves inclined towards adopting the tech. They have started realizing the benefits and the guarantee of survival that come along with having an alternate source of revenue over and abibe the traditional means.

Apparently, The Global Cloud Kitchen Market size is estimated to reach USD 71.4 Billion by 2027. It means it will grow with a CAGR of 12.0% from 2021 to 2027. One of the areas that are going to outpace the others is expected to be North America. The reason given in the report is its population growth, growth in consumer buying power, and improved lifestyles. Similarly, other markets are also seeing a substantial surge in the number of cloud kitchens.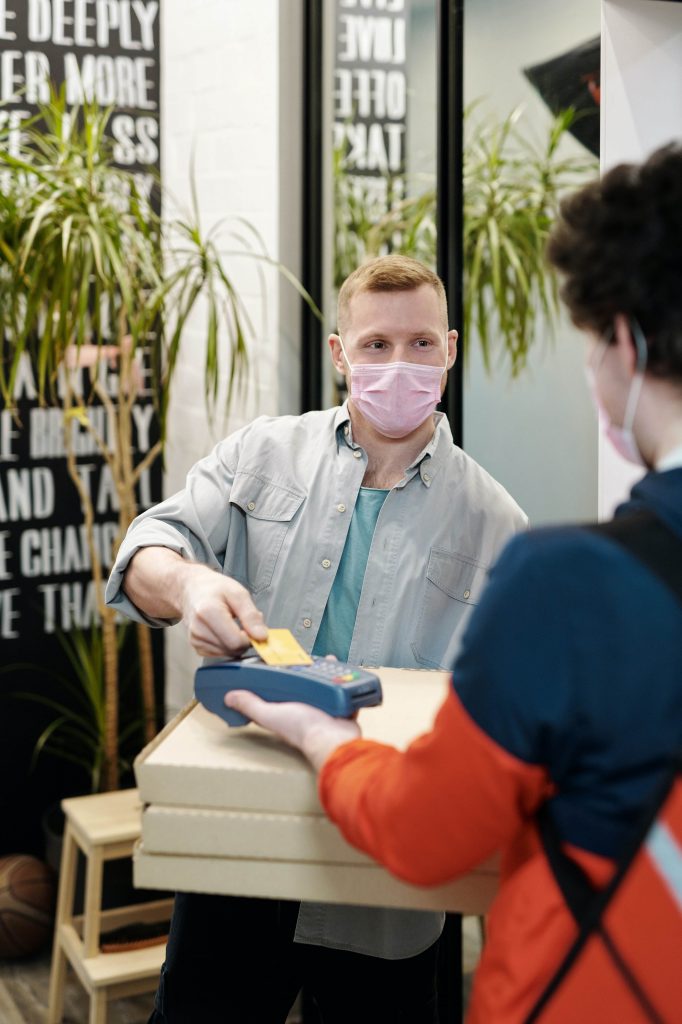 But like any other business, even a cloud kitchen needs to be optimized for performance and success. Knowing your bottom line is critical, but what drives those financial results is what one needs to focus on, especially during the early-stages of the business. Most restaurant owners are concerned with only revenue and profits. But as the technology evolves and the adoption rate, a deeper look at performance and financial metrics can help operators spot potential opportunities as well as pitfalls to make better decisions.
In this article, we'll discover the different key metrics of running a cloud kitchen to put you on the right track.
Key business metrics to measure the cloud kitchen performance
"What's measured can be improved," says Bharti Batra, Co-founder of Restolabs, an online ordering platform. "Most restaurant operators running cloud kitchens may not be aware of how important of a role true analytics can play in the survival and success of their business, only if they know how to play it well", she further adds.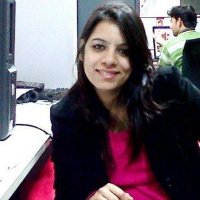 "Getting an accurate picture on what really works and what doesn't from the very beginning can prevent operators from making poor business decisions, which can mean the difference between success and failure. Therefore, having a platform that provides an extensive analytics system can help cloud kitchen operators make well-informed business decisions, boost staff performance and understand customer demand within the industry. Since no two firms are the same, working with a set of thoughtful KPIs can put restaurant operators in a better position to make smart decisions, meet goals and improve bottom line", Bharti says.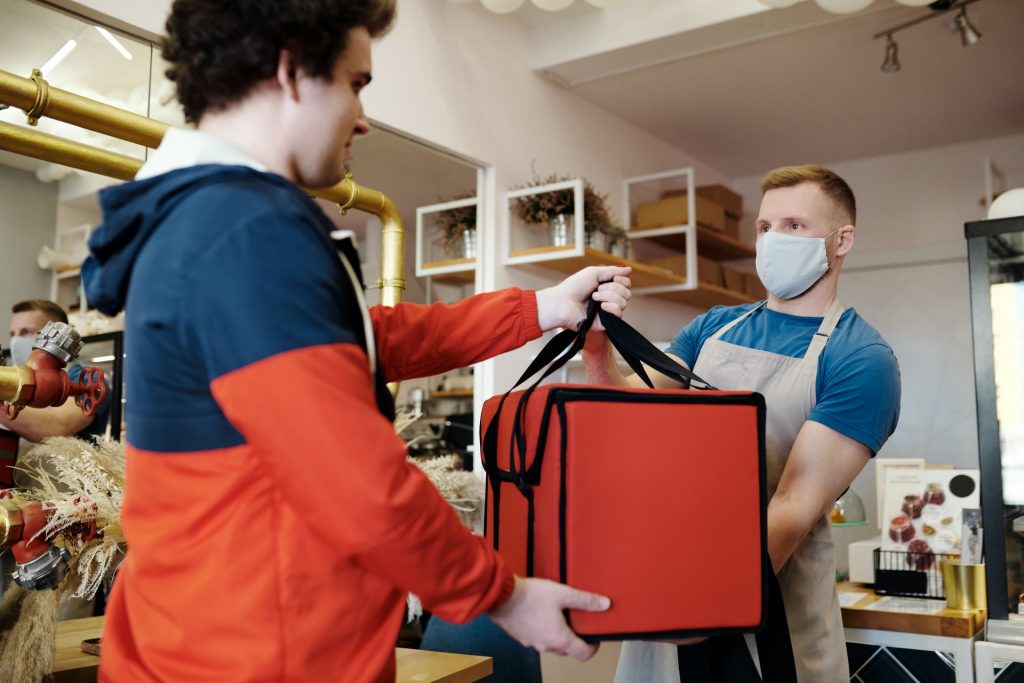 It should be noted that a cloud kitchen is completely different from a traditional restaurant. In traditional restaurants, there are a lot of factors to consider when evaluating performance. Some things like sales, profit, inventory are trackable, but some are not, like where the customer comes from, customer's spending habits, browsing history, etc. With a cloud kitchen, which is digitally operated, everything is trackable and traceable. This makes the entire process a breeze helping operators understand the gap between expectations and final outcome.
Below are key business metrics to measure the cloud kitchen performance –
Cost of Goods Sold (CoGS) – It is the cost required to prepare each item that is available on your menu. You can also think of it as a cost you need to spend on acquiring raw material over a period of time. With help of this metric, you can determine if the items have been priced correctly or prices are high. Your CoGS should be somewhere between 20-40%. To calculate the value, you need to record inventory levels at the beginning and end of a day, along with any additional inventory purchases.
Use the below formula to calculate CoGS:
Cost of Goods Sold(COGS) = (Beginning inventory) + (Purchases) – (Ending inventory)
Contribution Margin – The Contribution Margin metric tells you how much profit your business is making on an individual menu item. The contribution margin is important since it is a measure of how much each dish contributes to the total revenue. You can price your menu items strategically with the help of this metric. The contribution margin can be defined as the revenue left over after the cost of ingredients has been subtracted.
It can be calculated as below:
Contribution Margin = Selling Price – Cost of Ingredients.
Production time per dish – Cloud kitchen has limited space, there is a limited scope of expansion or adding a new gas point. Therefore, it is very important you know the production time per dish. It helps you determine the value of every single dish based on turnaround time and expectations. Items with low contribution margin and high production time are not good for the business. If a dish is taking too long to prepare, it can impact the customer experience and your overall efficacy. Your menu should have a mix of items – some with very low production time and some slightly higher. If all items are with high production time, your business will be impacted.
Menu Item Profitability – Menu item profitability measures which items on your menu have better profit margins and which menu items are adding the most to your overall food costs. This metric is an effective way to analyze a menu item's performance. These statistics can be used to compare different menu items and eliminate those that do not perform well. Additionally, menu item profitability will help you determine which dishes are highly profitable and train your staff on how to upsell them.
It can be calculated as below:
Menu Item Profitability = (Total Number of Items Sold x Menu Price) – (Total Number of Items Sold x Per Item Portion Cost)
Inventory Turnover Ratio – The Inventory Turnover Ratio (ITR) measures the number of times that you have sold out your entire inventory in a specific period of time. In order to address the consequences of poor inventory management, it is critical to calculate ITR. In cloud kitchen businesses, overstocking can be a major issue, since it can result in food waste and higher food costs. Likewise, understocking could result in shortages and dissatisfied customers, eventually causing revenue loss. Measuring the ITR prevents overstocking or understocking the inventory and keeps a check on the usage pattern of your entire inventory.
It can be calculated as follows:
Inventory Turnover Ratio = [CoGS / (Beginning inventory + Ending inventory) / 2]
The cloud kitchen is here to stay. It has become mainstream and opened an array of opportunities for restaurants to expand even to those markets that seemed a bit far-fetched for a number of factors. If you are planning to start one, you must understand the ins and outs of it. In order to measure the overall health of your cloud kitchen business, you should keep track of all the top metrics that you discover today. By making data-driven decisions, you will effectively identify the operational changes that you must implement to grow your restaurant business.

Looking for a cloud kitchen management software to make data driven decisions? Get a free EagleOwl demo today.

---
Author's Bio: Sonal Mishra Mehta
Writing is a passion that followed a profession catering the digital transformation era. Sonal is a Digital Marketer and a Content Writer with nearly 15 years of experience serving a variety of industries. She specializes in SaaS and eCommerce marketing and writes about them to help entrepreneurs make the best decisions.