The daily responsibilities for a restaurant manager can be really overwhelming when you don't have help. The manager will have to juggle employee scheduling, time record and payroll management, customer relationship management, marketing programs, and other things that are essential to operate a restaurant into his daily routine. What if we told you that technology can help ease the burden for the restaurant manager?
→We believe EagleOwl is one of the best investments you can make for your restaurant. EagleOwl is a restaurant management software that helps raise your restaurant's profits by up to 25%. Click on the link for a free demo.
Investing in the correct apps for restaurant management can help restaurant managers handle daily operations easier. In addition, using restaurant management apps can help save on costs in the long run. In this article, we'll give you the best restaurant management apps to use for your business and the benefits of using them.
3 benefits of using apps for restaurant management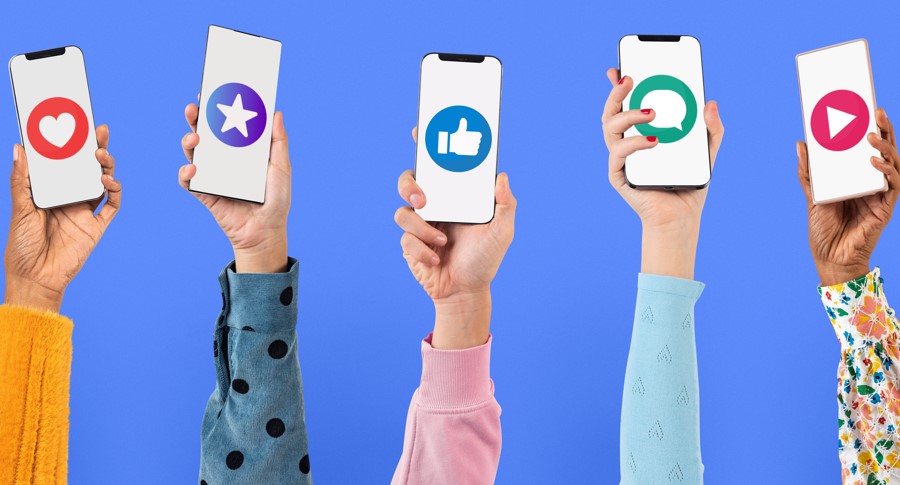 Restaurant management apps were built for the sole purpose of streamlining your operations. Ask yourself, do the benefits outweigh the costs that you will incur when you subscribe or purchase these apps? Let's go through the list of benefits that you'll enjoy with the use of restaurant management apps.
#1 Reduce Human Error
Using restaurant management apps will help reduce human errors in tasks such as order taking, payroll management and sales reports, to name a few. For example, the time records of employees are all automated from their biometrics and it will automatically reflect on the payroll software.
In addition, if your restaurant uses an ordering software, the orders taken in the front of house will automatically be displayed at the kitchen display screen in the kitchen. Therefore, the amount of illegible orders will definitely be reduced.
#2 Better Allocation of Employees
Using apps for restaurant management can help free up employees from performing time consuming work. For example, manually checking discrepancies in sales can take employees a whole day. A restaurant's POS can help reconcile these disparities in the shortest amount of time. Furthermore, the restaurant can afford to not overhire and save up on their labor costs.
#3 Report Generation
Most, if not all, restaurant management software have the capability of generating reports for its users. This gives restaurant managers the ability to make decisions based on actual data. It can help restaurants decide on strategies to improve the business.
23 Apps for Restaurant Management to Supercharge Your Business Productivity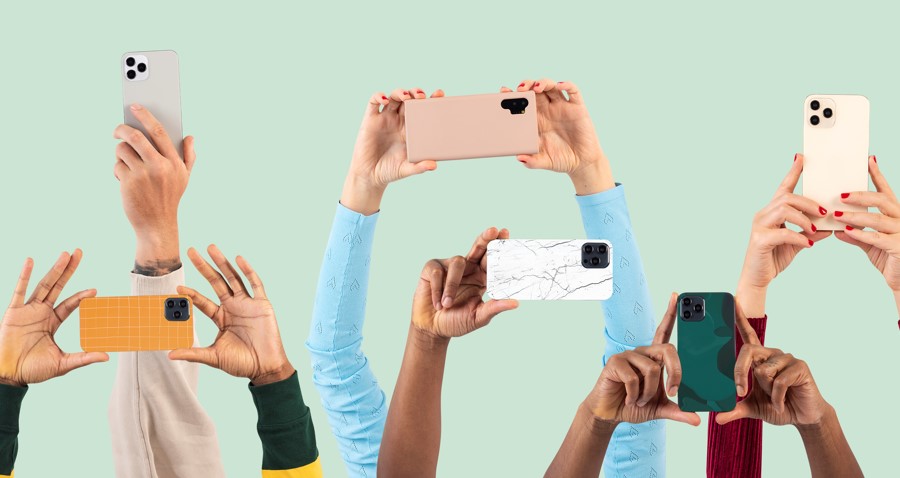 Now it's time to name specific software solutions that any restaurant owners would like to invest in:
EagleOwl is a simple and insightful restaurant back office solution. Typical COGS in industry ranges from 25-35%, whilst most restaurants are way above this. EagleOwl helps restaurant owners in stabilizing and bringing it down, so you can add more to your bottomline.
EagleOwl handles restaurant inventory management, recipe management, and supply chain management for their clients. One of their top features is a cost threshold alarm that informs the user if the recipe has exceeded the ideal cost for a food item.
Xero's online accounting software can make running your business easier. Xero automates many day-to-day tasks and keeps you up to date on your finances. In addition, Xero has the capability to connect with more than 1000 third-party apps for an integrated, streamlined business solution.
Canva is one of the best free apps for restaurant managers. It's an online design and publishing tool that can help restaurants design anything with editable templates. Using Canva can help empower companies to unleash their creativity and create beautiful content across all mediums — including social media, internal communications, print marketing, public relations and more.
Buffer is a social media management tool that restaurants will ever need. It helps you see what's working and what's not to create better content and messaging. It gives restaurants the ability to schedule your social media posts so you can focus on other things.
In addition, it gives your customer engagement a boost by skipping to important comments with the help of labels and hotkeys. Lastly, it also tracks the growth of your reach, engagement, and following.
Meta Business Suite is a free tool that centralizes Facebook, Instagram, and messaging tools in one place so you can save time, create connections with more people, and get better business results.
Hubstaff is the complete platform for time tracking, workforce and project management. It deploys features such as time tracking, geofencing, online timesheets, employee monitoring, productivity measurement, and employee scheduling, to name a few. It's one of the best payroll software for tracking every employee's schedule, from shifts to payroll disbursements. In addition, employees can easily request for any time record adjustments on the app.
Slack gives everyone you work with—inside and outside your company—a more productive way to stay in sync. Employees from your restaurant can respond faster with an emoji, keep conversations focused into channels or departments, and simplify all your communication into one place. Slack serves as an awesome alternative to emails since it's more organized. T
7Shifts is a very popular choice for restaurant owners. It is a restaurant scheduling platform with additional features in communication, task management, and more. With 7Shifts, you can create the perfect schedule just with a few clicks. It's very easy to update and make sure that your entire team knows their respective shifts. In addition, there is a feature wherein employees can communicate through the app. They can request for shift changes, rest days, and update their availability through it.
Eat App is a cloud-based table management and reservation system for restaurants. It is very simple and easy to use for its clients. The best part of this app is it includes an advanced CRM feature that will help restaurant owners improve their customer service by utilizing customer data in marketing campaigns. The app collects very important customer data like birthdays, special requests, regular orders, allergies, seating preferences, and more. Getting this data will help restaurant employees understand their customers better.
Eat App also sends out automated surveys to customers who reserved at your restaurant. This will help the restaurant understand how the customer feels on all aspects of the restaurant: operations, food, design, ambiance, and more.
Benchmark Email is a very easy to use email marketing tool for anyone who needs to send personalized emails to clients. One of its best features is the full video integration as it's excellent for showcasing the food and ambiance of restaurants. In addition, you can also customize the signup form on this platform based on your preferences.
These Microsoft Office apps are productivity solutions that help restaurants streamline processes and operations. The most common apps used by restaurants are Microsoft Excel, Microsoft Word, and Microsoft Powerpoint.
Microsoft Excel helps restaurants organize data to save precious time. With the data you input, you can create charts and graphs to help you present your data in different ways. Next, Microsoft Word allows restaurants to create any type of written content.
Lastly, Microsoft Powerpoint lets you create a presentation that you can show to investors or your employees. For example, you can create easy-to-consume slides and train new employees on your team culture, restaurant mission and goals, etc.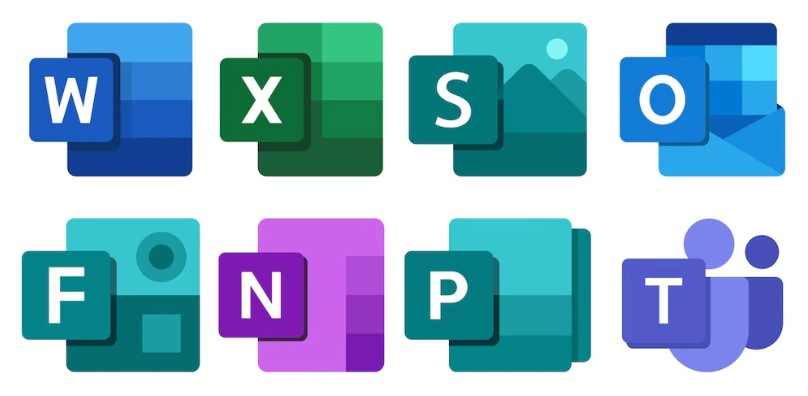 12. Google Applications: Docs, Sheets and Slides
The Google equivalent for the Microsoft Office apps are Google Docs, Google Sheets, and Google Slides. Google Docs is similar to what Microsoft Word does while Google Sheets and Google Slides are similar to Excel and Powerpoint, respectively. The files that will be saved are cloud-based and can be accessed from your browser.
Google Drive gives restaurants the power to upload and save different types of files to Google servers. All you need to have a drive account is a Google account. Restaurant managers can share Google Drive folder access to employees who work on certain reports. For example, the manager can share the HR folder to HR department employees who work on payroll, time keeping, employee reviews, and more.
Bonusly is a fun and easy way to enrich employee engagement. Employee recognition is a sureproof way to increase employee engagement and Bonusly will help your restaurant do that. Bonusly streamlines all recognition and rewards into the app. In addition, restaurant managers can give users small bonuses to their peers, direct reports, and managers to recognize their contributions in real time.
Hootsuite is the go-to app to publish and promote social content, increase brand awareness, engage with your audience, and generate leads. With Hootsuite, you can manage your social accounts from different social networks in one place. An awesome feature Hootsuite offers is you can monitor your accounts using Streams. Hootsuite streams show a feed of content from your connected social accounts. You can create a stream to monitor keywords, mentions, topics, hashtags, brand mentions, or even competitors.
Sauce offers commission-free delivery & pickup with direct web & social media ordering. It will manage multi-channel ordering channels – Facebook Messenger Ordering, Website Ordering, Instagram Shopping Tools, and more. Sauce helps the restaurant get customer data while also retargeting those customers directly when they abandon their carts. To summarize, Sauce helps restaurants own their online ordering and build their customer relationships.
Zenefits has all the HR tools that make managing your people easy, from streamlined onboarding, performance reviews, and so much more. It features a Benefits tab where employee info automatically flows into it and the employees can now then choose and manage their own plans.
The solution simplifies the process of providing great benefits to your people from comprehensive healthcare plans to perks like commuter benefits.
Quickbooks is a simple online accounting software that's perfect for restaurant businesses. Some features include tracking expenses, customizing invoices, run reports, and even more all from one place. In addition, managers can access and manage the books from your computer, laptop, tablet, or smartphone anytime you choose.
BlueCart is an all in one e-commerce platform for the hospitality and food industries that helps you streamline your processes and better serve your customers. It offers a digital storefront for your online orders with tools and resources for all your eCommerce needs. BlueCart will create your digital store design and structure, menus, payment processing, and more, so you can focus on selling.
MailChimp is a marketing automation platform that helps you build email marketing campaigns to send to your customers. The platform has multiple available templates that you can use and incorporate your branding to. In short, Mailchimp helps restaurants create and send engaging emails that reach the right people, build better relationships, and help drive revenue and growth.
This app will help you monitor all your restaurant reviews from one place. ReviewTrackers gets all your reviews from websites such as Google, Tripadvisor, Facebook, and have them all in one place.
Some of the app's features include Reputation Management, Customer Experience Analytics, Local SEO, Competitor Analysis and the aforementioned Monitoring of Social & Reviews. ReviewTrackers believes that they can make every one of your customers have the best experience possible and make it easier for them to advocate for your brand online.
Evernote serves as an organizer for all your restaurant's notes into folders and notebooks. This makes it easier for users to see the important memos at any given time. It allows you to add photos, PDFs, checklists to each note so you can properly manage your daily tasks. In addition, Evernote has a powerful search feature so you can easily find what you're looking for.
Incentivio provides intelligent guest engagement for restaurants and cloud kitchens. The app helps restaurants acquire new customers, drive visits, and increase customer spend, loyalty and engagement. It allows restaurants to launch their own online ordering, native mobile apps, and digital loyalty programs. According to them, the average value of an order through their platform is 20% higher than in-person or phone-in orders, and they have seen as high as 64%.
Final Thoughts
The number of apps for restaurant management over the years has grown. Restaurants now have the opportunity to choose the right options for them. It is important that restaurants choose one for each department they have – HR, Accounting, Finance, Marketing, etc. Having the right restaurant management apps can go a long way in boosting the productivity of your restaurant.
Looking for a better way to manage costs? Here's how EagleOwl solves all your cost management related problems for a seamless back-of-house experience.