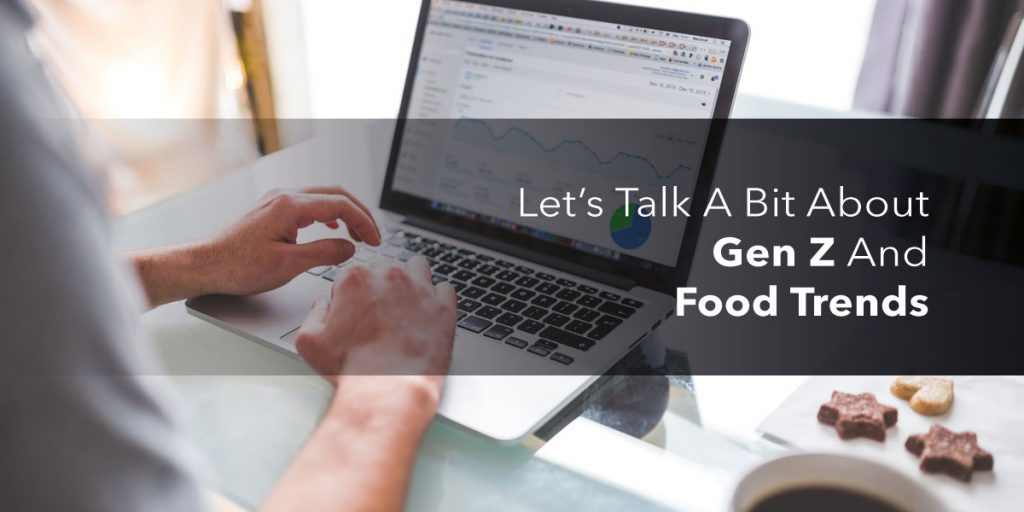 While millennial trends are slowly fading away, it's time to get adapted to Gen Z culture now. By 2020, Gen Z population will account to almost one-third of the total population. So, keeping up with their food interests and trend pangs can help in mounting up the profit stacks.
The millennial generation was a technology freak! They were considered adaptive to the new growing trend of touchpad menus and food delivery apps. But Gen Zers are born with a digital nerve. They grew up under the influence of social media and digital-native culture. To take advantage of this situation it is very important to understand their taste and what they consider 'LIT'.
1. Splurging Souls
Gen Z has the potential to take the restaurant industry to great heights. They tend to spend most of their income dining outside. Surveys have shown that almost 8% spend $10-20 per meal and 17% spend even more than $20. These are great numbers considering Gen Z will mount up to 30% of the total population by next year. The shape of the restaurant business can change completely with these stats.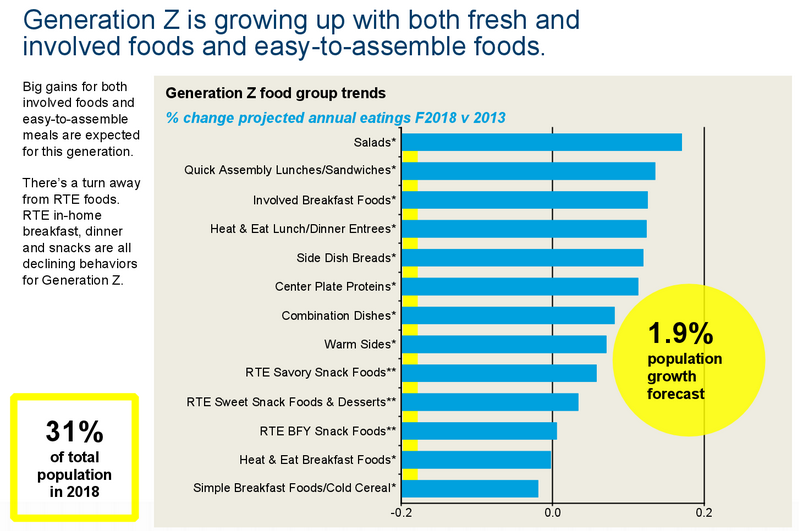 2. Networking over Netflix
Even though this generation is defamed for using constantly hiding behind the screen but when it comes to their food preferences, they like to go out and socialize instead of getting it home delivered. They consider sharing meals as a great opportunity to spend quality time with friends or family.
Restaurateurs can exploit this habit by creating spaces that enhance communication. Relaxed lounging area serving food like tapas, sushi and other sharing food dishes can increase crowd.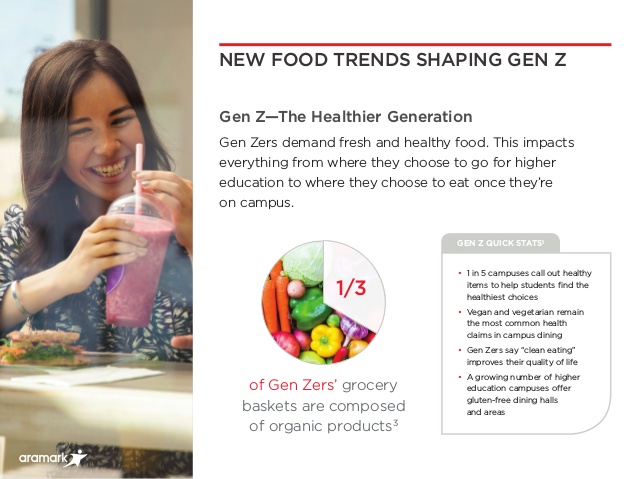 3. Instagrammable Interior
The post-millennial generation has grown up using Instagram. For them, it is not 10 minutes of escape from reality but their world itself! Architects and designers are actually getting alarmed looking at the interiors of the spaces which are being designed according to the latest trends of Instagram. It is no more about the design principles, but what has more Instagram Quotient. Anyway, F&B business has benefitted a lot from this culture and will continue to make a profit. Just by providing an aesthetic experience to these Z-babies, the restaurant can attract good business.
4. Good food, healthy life
Well, you cannot deny the fact that this generation's kids are smart! They know the importance of healthy eating. Hence, by introducing an array of options to the menu will definitely impress them. And they will definitely pay more for such dishes. Make sure you include variations such as 'low carbs', 'low fats', 'gluten-free' and 'low calorie' for the dishes.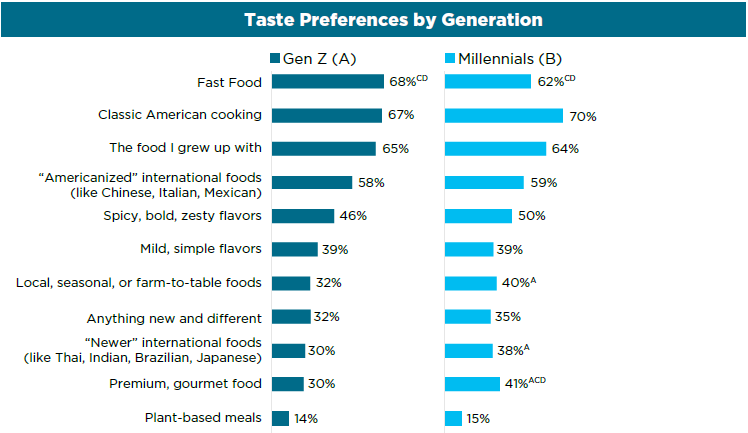 5. Coupons for the catch!
Be it the Baby boomers or Millennials or Gen Zers, everybody loves a little discount. This could be a nice strategy for your business. Introduce coupons for your customers in the ways they understand. Indulge in email marketing strategies and talk to them in their own vocabulary. These people understand instant 'clicks' and instant 'coupons'. Hence, email marketing comes to the best use. Where they get a code and very quickly they can go and get it redeemed. As simple as ABC!
6. Informative Inclusions
Gen Zers know their rights and they understand their exposure to the digital world. For them, it is very important to know what they are eating, how is it manufactured, its purity content and nutritional values. Include the whereabouts of ingredients and raw food procurement methods. Tell them that the sun-dried tomatoes are exclusively home-made by grandmothers and filled with love. And they will willingly spend a few extra dollars.
7. Diversity in display
It is the generation that loves experimenting and experiencing everything. They look for a place provides something more than just good food! Studies have shown that Gen Z crowd prefers dishes that are fusion-based. A food plate amalgamating different food styles and adventurous ingredients entices young people. Having a menu consisting of such spazzy food items with crazy combos would surely be a big hit!
8. Social Cause for the profit
The entire world is facing and trying to combat environmental issues. Try to take up an issue and work on the social cause. Be it introducing organic cutlery or donation for the cyclone. Gen Zers are very much aware and awakened, making such kind of an effort could kill two birds with one arrow! Investing a little time and energy in ideating a social concept to create a brand image can help you make more profits!
Know more about the restaurant industry. Read:
Here Are A Few Restaurant Design Tips For You To Take A Note Of
Here's What You Need To Know About Restaurant Menu Profitability Analysis
Questions To Answer Before Launching A Food Menu
---
Get table reservations in just a few clicks. Click below to get started with your EagleOwl demo today!