After 58 years, Domino's is still learning ways to perfect its delivery service, says Tim McIntyre, the company's executive vice president of communications and investor relations. He has a point, delivering pizzas is relatively easy in terms of reliability, preparation time and speed. They have set a high bar for other restaurants and aggregators to match.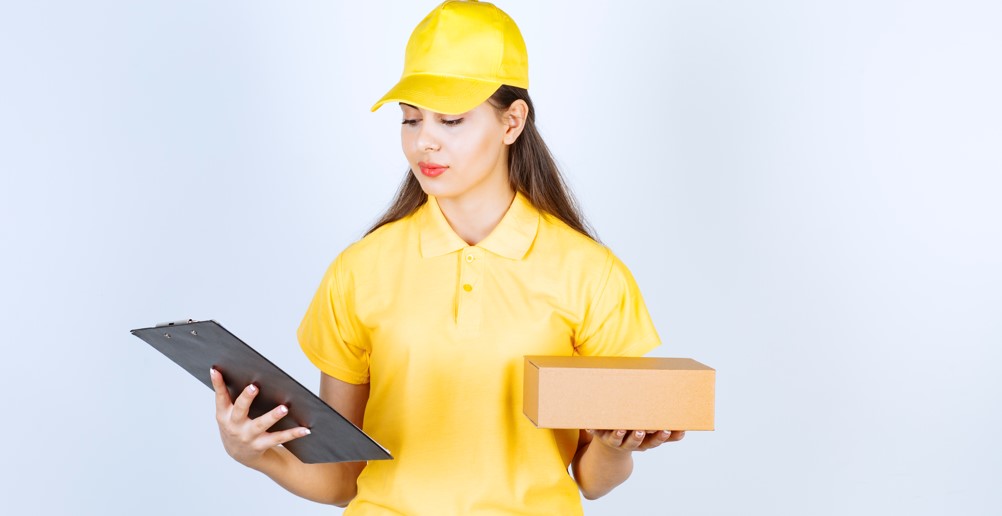 The fight club:
Last 4-5 years saw an explosion in the market of home delivery of food from restaurants. Not that it wasn't there before, just that it was unorganized and the tech wasn't playing a big role. Earlier people called the restaurants, placed orders and a delivery executive will turn up at your door. The need was there, so was the market.
In India, Swiggy disrupted this market with impeccable execution at a breakneck speed in the last 4 years. Zomato, Foodpanda, UberEats, Dunzo all entered the fray in quick succession. Some of these companies are now present in more than 100 cities, including towns and cities that initially nobody expected them to be in, including the players themselves!
GrubHub, DoorDash, UberEats, PostMates are some of the top players in the USA. GrubHub is the market leader, followed by UberEats as of Feb 2018. Point to note is that the restaurant's own delivery service accounted for 53% of total deliveries.
Topline and bottom-line:
The pitch was simple; more sales, utilize idle time and resources better, acquire new customers (who we know and you don't), they will visit you and become a regular, no delivery headache. Well, who wouldn't love this pitch? Who wouldn't love more sales coming in?
Restaurants signed up thick and fast, many opened cloud kitchens that completely relied on third-party aggregators. But then, so did Swiggy and Zomato! Many restaurants saw close to 30% of their sales coming in through third-party aggregators, quite substantial.
A well-run restaurant in India operates in the range of 12%-20% profit margin, about 6%-10% in the USA. Typical take rate in the market ranges from 18%-25%, goes up to 30% (UberEats in the USA). With this sort of commission, it is mathematically disadvantageous to the restaurants.
Jordan Thaeler, an industry leader in POS and data analytics did the math and shared a profitability calculator. He summed up that third-party delivery isn't going to be profitable for any restaurant and more importantly argues that they will make you pay for own data later !
You can check out our excel calculator here. Change the numbers on the right column, including the ratio of dine-in vs third-party, average check size, commission percentage, etc to see if it makes sense for you. We have assumed a reduced cost of 20% for labor and fixed cost for third party the only case. If the commission percentage is below 15%, it may make sense to do a mix or only third-party deliveries.
Who owns the data?
Not you. The third-party delivery aggregators do and they make good use of it. Case in point is many cloud kitchens started by third-party aggregators, this is a pattern seen across the world. They know what sells, where it sells, what is the demand, who needs it, what his/her preferred eating hours are, what the ordering patterns are, etc. Now, this is extremely valuable information that is not shared with restaurants.
Travis Kalanick is aggressively expanding his CloudKitchens, including Asia and Europe. Uber is betting big too, Deliveroo opened shared kitchen concept under 'Deliveroo Editions' last year.
Justin McCoy, vice president of marketing for Wisconsin-based Cousins Subs says "You have to make a determination if you want to own your data or if you're not going to own your data. You have to look long and hard at the financials in terms of what you're doing."
"I think some players doing delivery today will stop because the fees and economics they're doing just don't make sense." — Lance Richards, Wingstop's vice president of guest experience.
Give me more:
Little Greek Fresh Grill has hiked its prices on delivery orders to help offset the high fees charged by third-party partners. Two stores have tested in-house delivery services, but most don't have the volume to support such infrastructure, says company president Nick Vojnovic. So the corporate team is recommending franchisees sign up with third-party delivery providers—albeit reluctantly. "It's kind of a margin killer" Vojnovic says. "They're keeping 32 percent of the money. In the restaurant business, your margins are maybe 15 or 20 percent, so that's kind of killing it."
Most restaurants in India do the same, the menu price varies for delivery vs dine in. Customers are anyway used to the convenience of ordering, they have lot of options today and paying a bit more for this convenience seems to be acceptable.
Cameron Keng argues that restaurants would will drive themselves to bankruptcy by signing up with UberEats. UberEats doesn't allow restaurants (in USA) to increase their prices for delivery, it has to be the same as dine-in.
The FAQ page of UberEats even has a very interesting "benefit" statement. It says "You get valuable insights and data. As well as customer reviews, you can see what your best-sellers are, when you get the most orders, how quickly your team is working and more. Access to the Uber Eats platform also gives you another avenue to reach customers and increase your sales". I hope they aren't serious. It seems to me that the data they provide is something an average POS would anyway do.
Protests, unfairness, and way forward:
In Australia, restaurant association was at loggerheads with unfair contract terms imposed by UberEats. Kerala (KHRA) went on strike against aggregators, so did Ahmedabad restaurant owners. There is enough historical evidence of delivery executives going on strike against their employers in many parts of India. NRAI stepped up with a petition to the Indian government that some are misusing their dominant position. It is not that aggregators are making money, they need to increase their commission rates or create alternate revenue streams to become profitable, as of today none of them are.
Ideally in a partnership, both parties should stand to gain. As of now, it doesn't seem to the case. Third-party deliveries are here to stay and grow fairly huge and fast. According to a Morgan Stanley study, delivery is likely to account for 40% of sales by 2020. It would be interesting to see how both parties start to gain. Some of the aggregators have so much muscle and money that they would get deeper into tech space of restaurant operations. Travis's CloudKitchen claims to offer back of house software, infrastructure and marketing help to manage the operations more efficiently. KitchenUnited is already pressing the pedal in this direction. This way the restaurateurs can focus on what they do best, make great food. These could be game changers for the industry that has lagged in tech and processes. Interesting times ahead.
Dinette provides a nice finishing touch on third party delivery aggregators by saying "We are using these apps because we have these phones. But what actually makes life pleasurable is interacting with other people."
Know more about the restaurant world,
Food Delivery App: Swiggy – Brewing It Up And How?
Let's Talk About Food Costing And Importance Of Variance Report
Restaurant Operations  – Behind the Scenes  – Part 2